WinMerge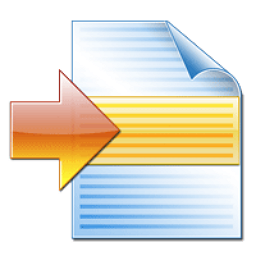 Windows 7, 8, 10, 11

Version:

2.16.22

Size:

8MB
When a group of people working on a project, there could be multiple versions of a document. WinMerge can make it easier for the versions to be compared. It also provides the tool to merge the changes into one document.
WinMerge is a freeware for Windows that has been maintained and distributed for more than 19 years. It is capable of comparing up to three files at once in one window. Once you load the files into WinMerge, you will immediately see the differences.
Features and Highlights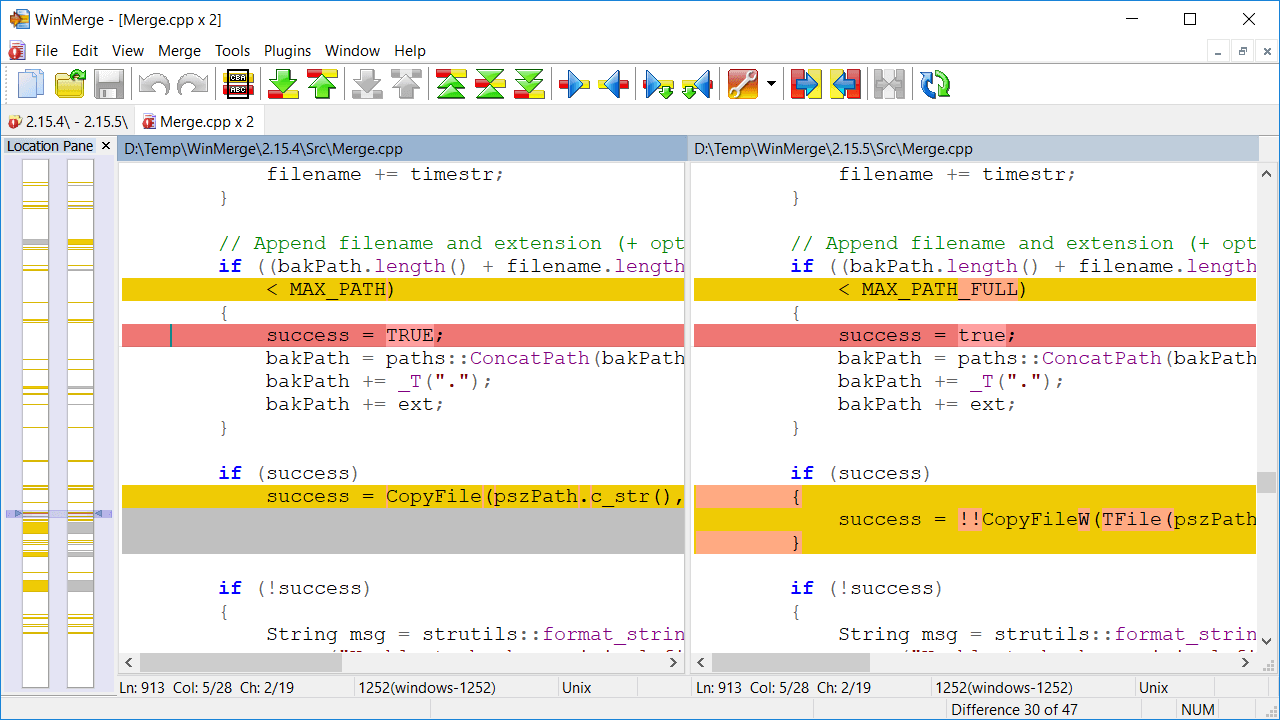 WinMerge will add itself into the context menu if you enable the context menu integration, which is offered during the installation.
If the files are located in the same folder, you can select and right-click on both of them, choose WinMerge from the context menu, and its main window will open.
Aside from the context menu, files can be added into WinMerge by clicking on File > Open or press Ctrl + O. Or, you can alternatively drag and drop all the files into the main window.
In the main window, all the files are displayed side by side in their own panes. If you compare three files, three panes will appear. If you compare two files, only two panes are visible while the third is hidden.
All the existing differences will be automatically highlighted. Each type of difference is marked by a different color like gold background for different paragraphs, red background for missing characters, and buttermilk color for modified characters.
WinMerge provides four built-in color schemes: Default, Modern, Solarized Light, and Solarized Dark. Each color in the scheme can be adjusted to your liking. For example, changing the gold background to a red one.
Understanding what each color means can take a while. Depending on how complicated the differences are, a novice user will perhaps feel overwhelmed with all the different colors.
WinMerge allows each file to be edited directly so you don't have to open an external editor. However, it doesn't show the changes automatically. You need to save the file and refresh the view by clicking on View > Refresh in the menu bar or press F5.
To edit a file, some basic editing functions are available. You can undo or redo the changes you've just made, find a certain word by using the searcher, find and replace specified words, and go to a specific line. You can also right-click on a selected word and choose the appropriate command from the context menu to copy it to the other pane.
If the default font that WinMerge uses to display the text is not to your liking, you can change it. Choosing the right font will likely to make the text becomes more readable.
WinMerge Free Download for Windows
WinMerge may look a bit intimidating to novice users, but it is worth the time to learn how to use it. It has all the necessary functions to compare files and merge the changes into one document. The editing functions, though they are pretty basic, are still useful to make changes in a document. At least you won't have to load an external text editor just to delete or replace some words. You can click the link below to download WinMerge for Windows:
Editor: Clifford
App Info
App Name WinMerge
License Freeware
Publisher Thingamahoochie Software
Updated Jan 10, 2023
Version 2.16.22
High-quality software downloads
Anturis.com is your trusted source for software downloads.