Slack for PC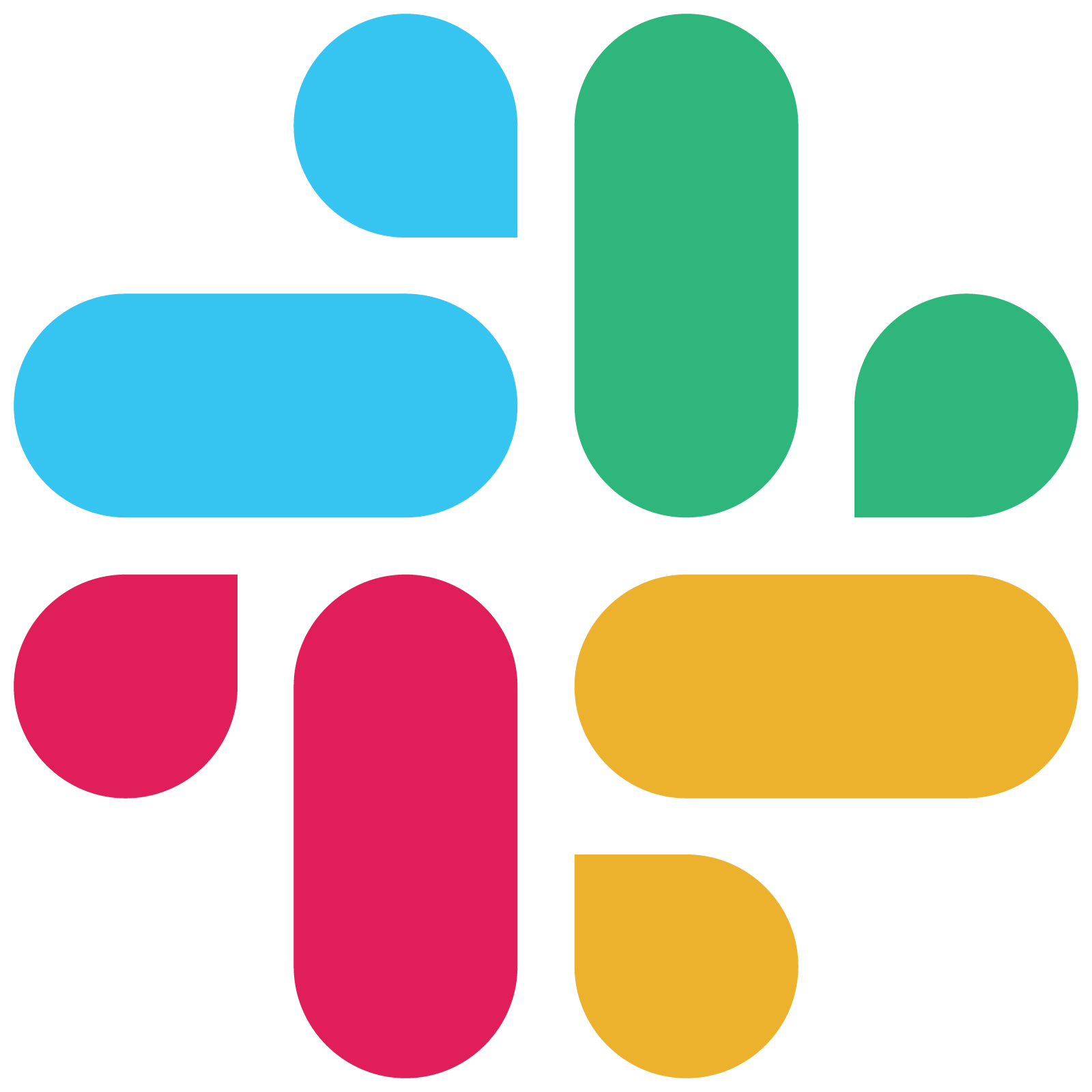 Windows 7, 8, 10, 11

Version:

4.29.144

Size:

107MB
When you need to collaborate with others to work on a project, that's when you probably need to use Slack. It is a business tool that facilitates a work team to have one-on-one or group chat and share files with each other.
At first glance Slack seems to be completely free, but it's not. A free option is available with some limitations that might be noticeable after a few months of usage. The rest are paid plans and there are three of them: Pro, Business+, and Enterprise Grid. The more money you're willing to spend, the more features you'll get from Slack.
Features and Highlights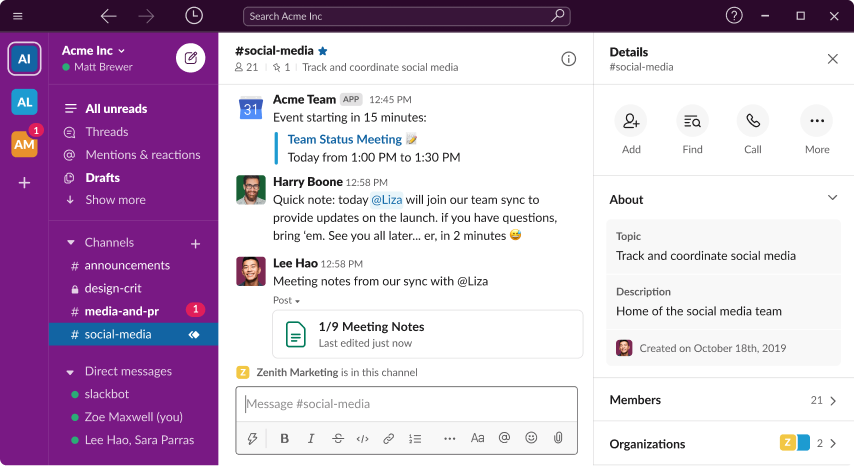 It is easy to create your own Slack team where you act as the administrator. After signing up for a free account at Slack website, you can invite your associates to join the team. The greatest benefit of making a Slack team is that you and your associates can work more efficiently. Communication becomes easier. Tasks can be assigned more quickly.
Slack has plenty of configuration options. Light and dark themes are available with various color schemes that can be enabled in one click to give Slack a different look. Emojis can be customized. Spellcheck can be disabled if you don't need it. More items can be shown in the sidebar such as Unreads, Direct Messages, Mentions and Reactions, Saved Items, Slack Connect, and Apps.
There are options to customize the notifications too. By default, Slack notifies you every time an associate sends you a message. You can pause all notifications and only receive them during a certain period of time.
There are several kinds of notifications. You can change the sound for each of them. A preview of the message is shown in each notification, unless you choose to disable it. The notifications can be delivered via either the Windows Action Center or Slack's built-in notification.
Slack's functionality is expandable by adding apps. If you install Google Drive apps, for example, you will be able to import files from the cloud storage, get notified when a file is shared in Google Drive, and create new Google Sheets files, among other things.
The other cloud storage apps that you can connect to Slack are Box, Box File Picker, DropBox, OneDrive, OneDrive and SharePoint, and Bitbucket Cloud.
It's not just cloud storage. There are plenty of other apps. Zoom, BlueJeans, Envoy, Workflow Steps for Jira, Clerk SMS, Vacation Tracker, Atlassian Assist, Salesforce, Outlook Calendar, Google Calendar, 1Password, Twitter, IFTTT, Webex Meetings, and more.
Slack Free Download for Windows
Slack is a highly customizable messaging software for business that offers a multitude of nifty features. As you click around, you will find more options that allow you to customize Slack as much as possible. With everything it has, it is unsurprising that many users like Slack.
Although its video call quality leaves a lot to be desired, Slack users can install video calling apps to make up for the downside such as Zoom and Microsoft Team Calls. You can click the link below to download Slack for Windows:
Editor: Clifford
App Info
App Name Slack
License Freeware
Publisher Slack Technologies
Updated Jun 17, 2023
Version 4.29.144
High-quality software downloads
Anturis.com is your trusted source for software downloads.