7-Zip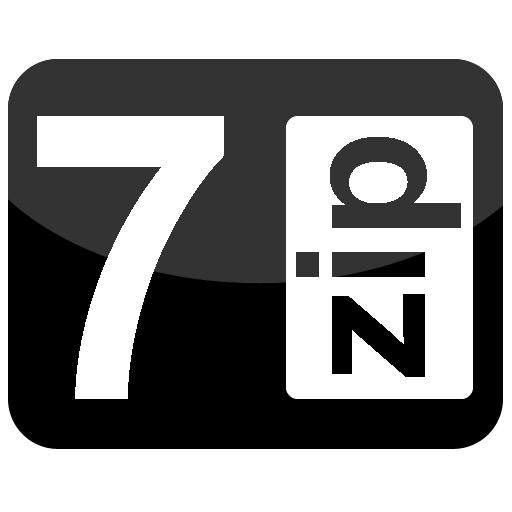 Windows 7, 8, 10, 11

Version:

22.01

Size:

1.5MB
7-Zip has been a popular choice since its beta release in 1999 by Igor Pavlov, an Ukrainian programmer. It's not just because it is free, but also because of its high compression ratio. It supports many archive formats which include 7z and ZIP archives that can be protected with AES-256 encryption.
7-Zip is also capable of creating SFX archives. These kinds of archives allows users to unpack them without having to use any tool. It is useful when you need to send some files to recipients who do not have any software that can extract 7z format.
Features and Highlights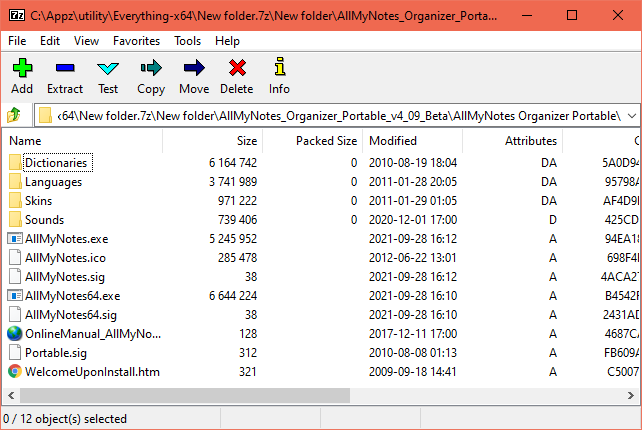 7-Zip automatically integrates itself with Windows shell during its clean and quick installation. It adds a cascaded menu with a bunch of extraction and archiving options that appear when you right-click on a file. The list of options changes according to the type of the selected files. Only a few options are always shown regardless of the type of the files. For example, its option to compress and email the files.
The context menu integration enables you to extract multiple archives at once directly from within File Explorer. Each archive can also be extracted into its own folder. Grabbing multiple files to be put in a single archive is also possible by taking advantage of the shell integration.
7-Zip also supports drag and drop operation for extracting and archiving files. It is a time saving feature, especially if you use third-party file manager that supports multiple panels like Q-dir which can display up to four panels side by side and each panel can open multiple tabs.
The 7-Zip options that are displayed in the context menu can be adjusted to your own liking by launching the file manager of 7-Zip and then open the Options window which contain several tabs. The next step is to click the second tab and remove the check mark from every single option that you don't need. After that, hit the OK button if you want to apply the changes and exit the Options window. Or, click the Apply button to activate the changes without closing the window if you still want to explore the other settings that 7-Zip has.
Aside from letting you view the contents of archives, the 7-Zip's file manager also lets you browse folders and files. But, even if you enable its two panels, it is still not as convenient as a dedicated file manager like the Window's file explorer or other similar tools.
Download 7-Zip for Windows
7-Zip lacks the nifty feature to smart extract files like the one offered by Bandizip. This is the feature that can decide on its own whether to create a new folder or not when it extract files. It is so useful that it should have been a standard feature every extractor should provide.
Even so, since the free version of Bandizip displays ads, many users are likely to keep using 7-Zip as their favorite tool to open, extract, and create archives. It is updated regularly and completely free. You can click the link below to download 7-Zip for Windows:
Editor: Clifford
App Info
App Name 7-Zip
License Freeware
Publisher Igor Pavlov
Updated Jan 11, 2023
Version 22.01
High-quality software downloads
Anturis.com is your trusted source for software downloads.