Wise Care 365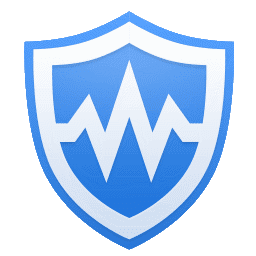 Windows 7, 8, 10, 11

Version:

6.3.6.614

Size:

16.5MB
Your computer performance will be degrading over time. It's a normal situation. There are certain steps that can be taken to keep your computer running as smooth as possible. Still, doing everything the manual way will consume a lot of time, so it makes sense to use a third-party tool. Have you ever heard Wise Care 365?
In short, Wise Care 365 is a practical solution for your computer performance problems while at the same time acting as a shield to keep your privacy safe.
Features and Highlights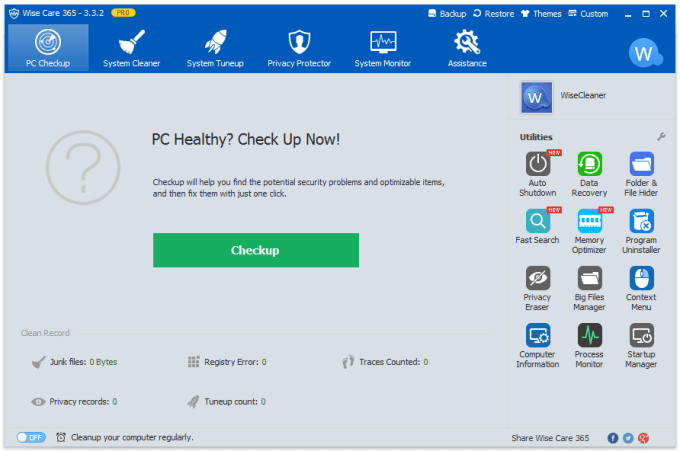 Clicking the big green button in PC Checkup tab will prompt Wise Care 365 to scan the entire system, looking for anything that can be safely removed or fixed to restore computer back to its peak performance.
The scan result shows, among other things, how long the process took place and the number of entries to be processed. The entries are grouped under different categories such as useless files, registry entries, system tuneup, computer traces and browsing history, and privacy traces.
The details of the entries can be revealed by clicking on each category. After that, you can decide which entries to be excluded in the cleaning phase. Each time you find such entry, hit the ignore button to put it into the exclusion list. Once you are sure that all of the entries are safe to be removed, hit the Fix button.
You can configure the clean up by opening the Custom Checkup in the Settings panel, and choose which entries to be cleaned and which ones to be ignored. For example, you may want to exclude the thumbnail cache entry since cleaning it will reset thumbnails in File Explorer, causing the images slower to appear.
The other area that Wise Care 365 can optimize is the startup list. It is a function that can boost your productivity but ironically it is oftentimes one of the main culprits that slow down the Windows boot. The more items you put inside the startup list, the longer it takes for Windows to start.
The key to avoid such a problem is obviously to keep the number of the items to minimum. Unfortunately, many software developers add their software to the startup list without asking permission from users. Sometimes it is the users themselves who do not pay enough attention during the installation.
Wise Care 365 also defrags your hard drive and registry to organize the content. You can use this functionality or just leave the task to Windows which by default already has a schedule of an automatic defragmentation that happens once a week.
Download Wise Care 365 for Windows
Wise Care 365 has a real-time protection that can block third-party software from adding entries in context menu and startup list, as well as protecting your default browser from any attempt to make changes to it. Unfortunately, this is a commercial feature. That being said, if your need is simply to fix a computer with a slow performance, you probably don't need to upgrade the free version. You can click the link below to download Wise Care 365 for Windows:
Editor: Clifford
App Info
App Name Wise Care 365
License Freeware
Publisher WiseCleaner
Updated Jan 11, 2023
Version 6.3.6.614
High-quality software downloads
Anturis.com is your trusted source for software downloads.