Wise Registry Cleaner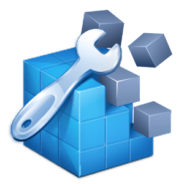 Windows 7, 8, 10, 11

Version:

10.8.3

Size:

6MB
Wise Registry Cleaner helps maintaining the computer performance by getting rid of unnecessary entries and tidying up the whole entries in Windows registry. It has both on-demand scanning and automatic scanning features.
Its "clean with 1-click" shortcut is built to perform a scan and clean the registry without having to launch Wise Registry Cleaner. To enable the shortcut, you need to open the Settings, click the Auto Run tab, and put a check mark in the respective box. Afterward, you should be able to find the shortcut on the desktop.
Features and Highlights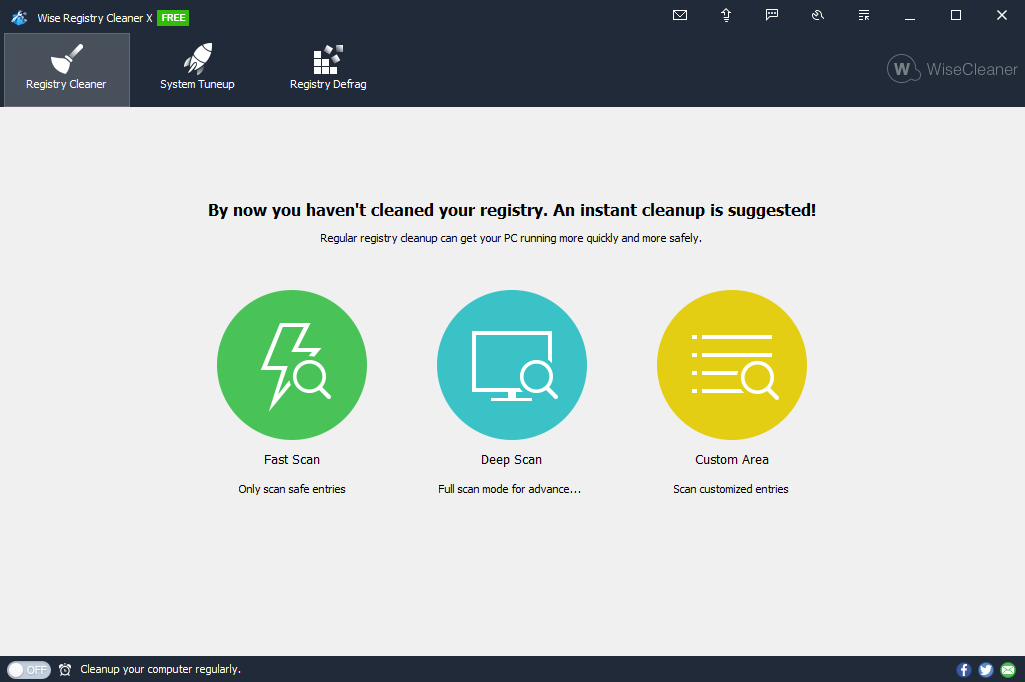 Wise Registry Cleaner recommends to create a full registry backup on its first run, a good recommendation that everyone should follow. The manual backup is kept in a place together with other backups that are created automatically by the software. If something goes wrong, you can choose which backup to restore so that everything can go normal again.
The automatic backup creation is optional. So, you can disable it if you prefer to do it manually. The same goes for the restore point creation. It is turned on by default and automatically create a system restore point for each registry defrag.
Both the system restore points and registry backups are put together in one small window but separated into two tabs. You can delete any item within each tab by highlighting the unwanted ones and clicking the Remove button.
The other scanning method, the Deep Scan, displays more entries. However, unsafe entries are included as well in the result and marked with exclamation icons. If you aren't sure that it is fine to remove specific unsafe entries, untick the respective boxes.
The last one is Custom Scan. It lets you narrow the scope of the scanning by selecting parts of the registry. A backup is also automatically created for this scan by Wise Registry Cleaner.
While a manual scan can be executed as easy as clicking any of three scan buttons, the easiest way to scan the registry is to set up a schedule. Each scan can run automatically every day, week, month, or even when the computer is idle.
Registry Defrag is another feature that can improve the system performance further. Note that your computer might stop responding temporarily when the software performing an analysis. After the defrag process is finished, your computer will be restarted.
System TuneUp menu is where you can view numerous tweaks to boost the performance of your system. You can speed up the shutdown process, make Windows boot faster, run the components of File Explorer in separate processes, disable autoplay, deactivate screen error reporting, and optimize the Aero Snap, Aero Peek, system icon cache, taskbar previews, processor performance, disk I/O, memory settings, LAN connection, DNS, DNS parsing speed, TCP/IP performance, application performance, Ethernet card, network settings, WINS name query time, and more.
Download Wise Registry Cleaner for Windows
All of its features and ease of use makes Wise Registry Cleaner worth a try if you are looking for a capable tool to optimize your computer performance. You can click the link below to download Wise Registry Cleaner for Windows:
Editor: Clifford
App Info
App Name Wise Registry Cleaner
License Freeware
Publisher WiseCleaner
Updated Jan 11, 2023
Version 10.8.3
High-quality software downloads
Anturis.com is your trusted source for software downloads.