5KPlayer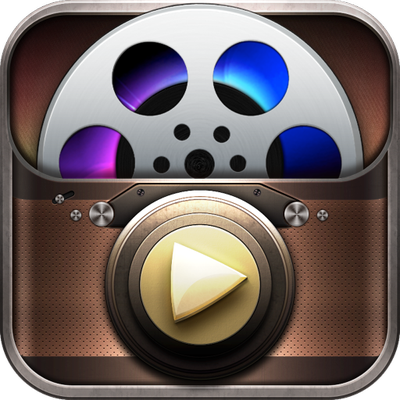 Windows 7, 8, 10, 11

Version:

6.9

Size:

57MB
Nowadays 4K and 8K videos are not as rare as they used to be, but you need at least two things to be able to watch them. A capable hardware and a video player that can play UHD (Ultra High Definition) videos without stuttering, which is 5KPlayer.
Aside from the UHD playback capability which is boosted by its hardware acceleration support, 5KPlayer can play music and radio, supports AirPlay, and unexpectedly comes with a video downloader tool.
Features and Highlights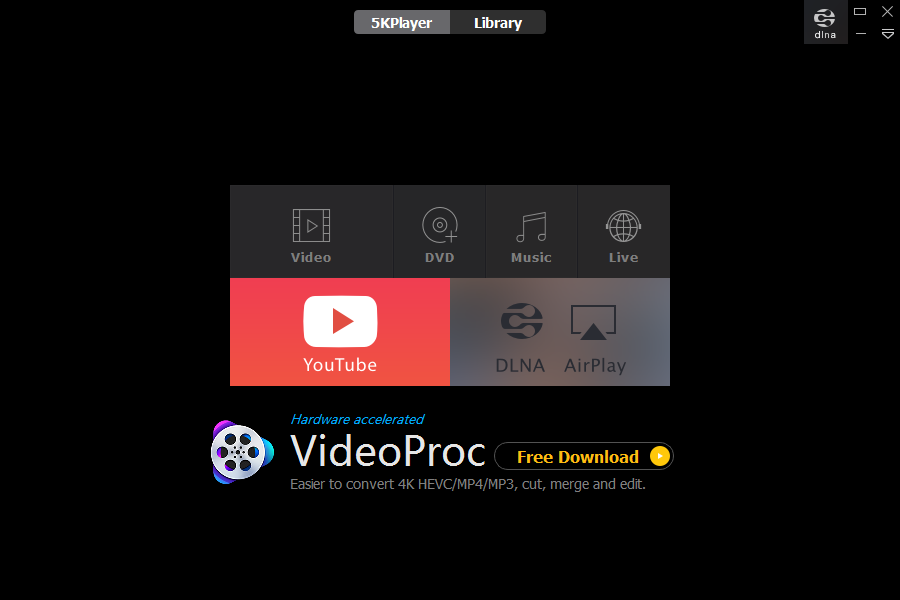 Play Videos
The most important thing from a video player is the ability to play videos. 5KPlayer is a hardware-accelerated video player armed with TrueTheater technology to produce crystal-clear picture. It supports over 450 video formats to play HD, UHD, and 360 degree VR videos without errors.
If you right-click on the screen, and click the Video Tuner, you will be able to fine tune the contrast, brightness, saturation, and gamma level. The changes will be applied immediately even if the video is still in play.
Hovering mouse cursor over the seek bar displays a thumbnail, allowing you to peek at the content of a point to find out if it is the scene you want to watch or skip.
Any scene that grab your attention can be added to the bookmark list. By hitting the bookmark icon in the bottom control panel, the Add Bookmark window pops up in the middle of the screen, displaying a thumbnail of the current scene along with the time and some text boxes where you can input some descriptive information.
On the top left corner, there are a number of small icons. Two of which are used to rotate videos by 90 degrees left or right, while the rest are used to choose a chapter, audio track, and subtitle track.
Play Online Radio
Listening to your own music collection over and over again can get boring at a certain time. This is when you can take advantage of the online radio player in 5KPlayer. It has several built-in radio stations so that you can start listening as soon as possible.
Download Videos
5KPlayer supports downloading videos from more than 300 sites, including YouTube. After you paste the URL of a video in 5KPlayer, the video will be analyzed. As soon as it is done, you will see the thumbnail, title, resolution, file format, and file size of the video.
By default the preferred quality is MP4 1080p. You can choose a lower or higher quality by clicking the gear icon. If you choose a higher one, let's say 4K, 5KPlayer will download the video in webm format.
Aside from YouTube, 5KPlayer can download video from Instagram, Vimeo, Facebook, Yahoo, MTV, Bilibili, and a lot more.
Download 5KPlayer for Windows
The AirPlay dan DLNA support are also a nice addition as it lets you share contents between your PC, Apple devices, Android devices, smart TV, Xbox, etc. However, as a video player, there is one thing that 5KPlayer severely lack of.
It's keyboard shortcut. There are standard shortcuts such as Space to play/pause a video, Enter to play videos in full screen, and so on, but 5KPlayer doesn't provide options in its Settings window to change the existing keyboard shortcuts. You can click the link below to download 5KPlayer for Windows:
Editor: Clifford
App Info
App Name 5KPlayer
License Freeware
Publisher Digiarty Software
Updated Jan 11, 2023
Version 6.9
High-quality software downloads
Anturis.com is your trusted source for software downloads.