Dolphin Emulator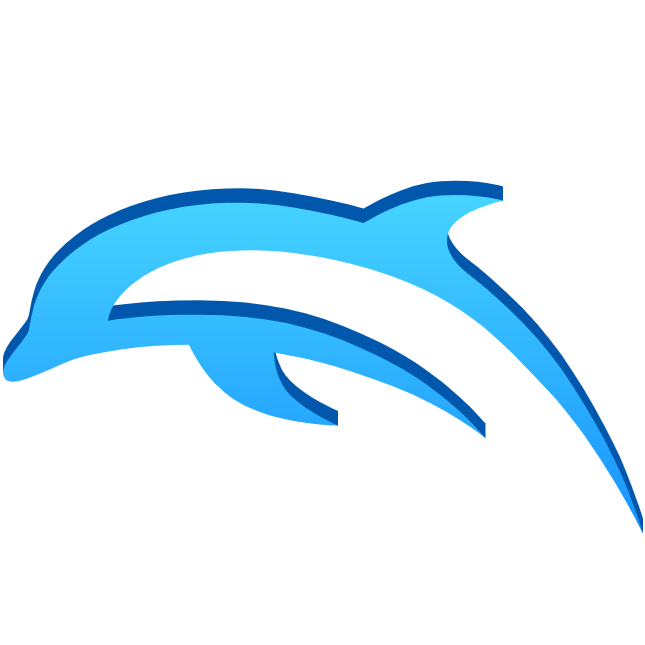 Windows 7, 8, 10, 11

Version:

5.0-17419

Size:

12MB
There are games exclusively available for Wii, and there are also games developed only for GameCube. The good news is that you don't have to buy any of these devices to play their respective exclusive games. You can just use an emulator that supports your device. And if you use a computer running either on Windows, Linux, or Mac, the emulator that works on all of these operating systems is Dolphin Emulator.
Dolphin Emulator was once a closed source, but it has been an open source software since the year of 2008. Since it was first released, there have been more than 200 people who contribute improvements to its development.
Features and Highlights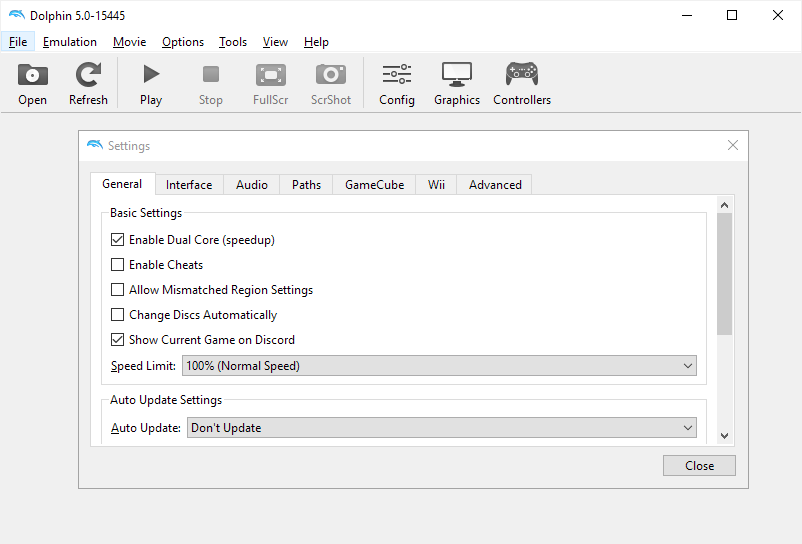 The official site of Dolphin Emulator shows tons of game titles that are rated based on their compatibilities with the emulator. The site uses a five-star rating system. A five star rating means that the emulator can play the game without any issue. On the other hand, a one star rating indicates that the emulator cannot handle the game yet.
Some of the game titles that have five star ratings are Lego Batman 2: DC Super Heroes, Lego Star Wars II: The Original Trilogy, LostWinds: Winter of the Melodias, Adventure on Lost Island: Hidden Object Game, Agatha Christie: And Then There Were None, and Are You Smarter Than a 5th Grader?: Back to School.
On another note, Dolphin Emulator asks for you to share some information on first launch. If you give the permission, Dolphin Emulator will collect data about its usage, your hardware configuration, and your operating system. The data will then be used to improve Dolphin Emulator.
The other privacy related setting can be found in the General tab of the Configuration window. Remove the check mark from the "Show Current Game on Discord" option if you don't want your gaming activities shown to the world.
If you close the Configuration window and head over to the Graphics Settings, you will be able to change the default graphic backend to see which one of them that works the best on your PC.
The graphic backends supported by Dolphin Emulator include OpenGL, Direct3D 11, Direct3D 12, Vulkan, and Software Renderer. Dolphin Emulator shows a warning message if it detects some issues with the selected graphic backend.
In the Graphics Settings, Dolphin Emulator can also be configured to start games in full screen or automatically adjust the window size to fit the loaded game.
Dolphin Emulator Free Download for Windows
Keep in mind that Dolphin Emulator only runs on a 64-bit version of Windows, Mac, and Linux. 32-bit OS is not supported. Also, while Dolphin Emulator works on multiple platforms, Windows is the one recommended by the emulator's official site.
Dolphin Emulator can run on a PC powered by a CPU with SSE2 support and a 2 GB RAM. These hardware specifications are the minimum requirements. In order to find out whether or not your CPU supports SSE2, you can use CPU-Z or similar applications. As for the GPU, just make sure that it supports OpenGL 4.4 as well as DirectX 11.1. You can click the link below to download Dolphin Emulator for Windows:
Editor: Clifford
App Info
App Name Dolphin Emulator
License Freeware
Publisher Dolphin Team
Updated Jan 10, 2023
Version 5.0-17419
High-quality software downloads
Anturis.com is your trusted source for software downloads.