Nox App Player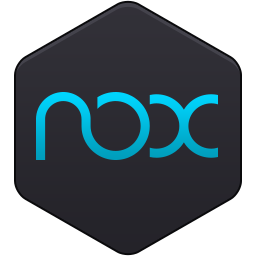 Windows 7, 8, 10, 11

Version:

7.0.3.7

Size:

569MB
Playing an Android game on a big screen is much more exciting than on a mobile screen, and it is possible thanks to the existence of emulators. Android emulator like Nox App Player simplifies every process required to mimic an Android environment on a desktop operating system.
One of the most convenient features that Nox App Player offers is that you can tweak the allocation of hardware resources such as CPU and memory. As a result, its performance can be improved further. Still, only hardware that supports virtualization technology can take advantage of this particular ability.
Features and Highlights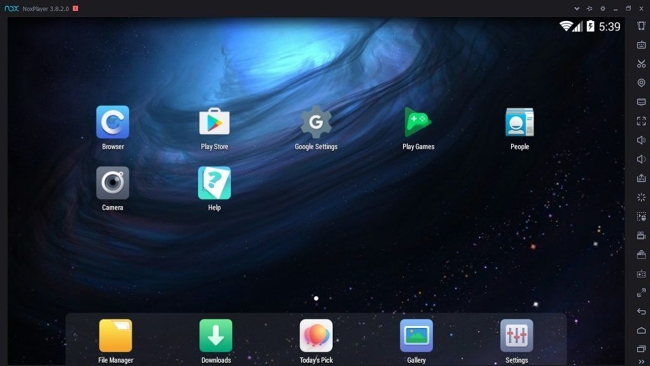 By using Nox App Player, you can play Android games on Windows screen just like you play a PC game. You can use the keyboard buttons to control your movement in the games, and the keyboard mapping feature gives you enough flexibility to decide how you are going to use your keyboard for any game you play. In short, it is a cool feature.
Nox App Player supports a number of Android versions, including the older ones, which means that you can enjoy playing some older games that haven't been updated to work with the latest Android version. This is another convenience that not every emulator provides.
Nox App Player also supports PC controllers to play games, which is great for any gamer who relies heavily on his or her controller.
If playing a single game is not exciting enough, you can run multiple instances of Nox App Player to play several games at the same time.
The Android emulator provides you with a dedicated panel to manage all of the emulator instances you have created. To make it easier for you to find any of the instances among the list, which might soon turn into a long list if you keep creating new instances, you can add a unique name to each instance.
The multiple emulator instances are not only useful for playing games, but also for running several applications for any purpose you have in mind. And if you dive deeper into its settings, you will find the synchronization feature that will let you do a task in one instance, and that task will be repeated across multiple instances at once. For example, if you type something, all of the running instances will type the same thing at the same time.
Nox App Player Free Download for Windows
Nox App Player is designed to be as smooth as possible to give you the best gameplay experience, but its performance still mostly depends on your hardware specifications. While it is possible to adjust the allocation of the system resources according to your need, you cannot allocate more than what your hardware is capable of.
Even if you have a powerful machine, there are still times when Nox App Player can feel sluggish. Fortunately, there are things that you can do to fix it, like cleaning the cache files inside Nox App Player. All things considered, this fascinating Android emulator provides everything that you may need to run Android apps on your Windows operating system. You can click the link below to download Nox App Player for Windows:
Editor: Clifford
App Info
App Name Nox App Player
License Freeware
Publisher Nox Team
Updated Jun 24, 2023
Version 7.0.3.7
High-quality software downloads
Anturis.com is your trusted source for software downloads.