Samsung Kies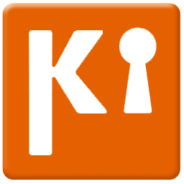 Windows 7, 8, 10, 11

Version:

3.2.16084_2

Size:

39MB
For those who have a PC and Samsung smartphone, Samsung Kies can connect the two devices. The purpose of this official software is to synchronize data between the devices so that users can keep working with the same set of data all the time.
In addition to data synchronization, Samsung Kies is also a useful tool to backup data. If one day your Samsung smartphone encounters an issue that wipes out all the important files and contacts, the backup ensures that everything will be restored just the way they used to be.
Features and Highlights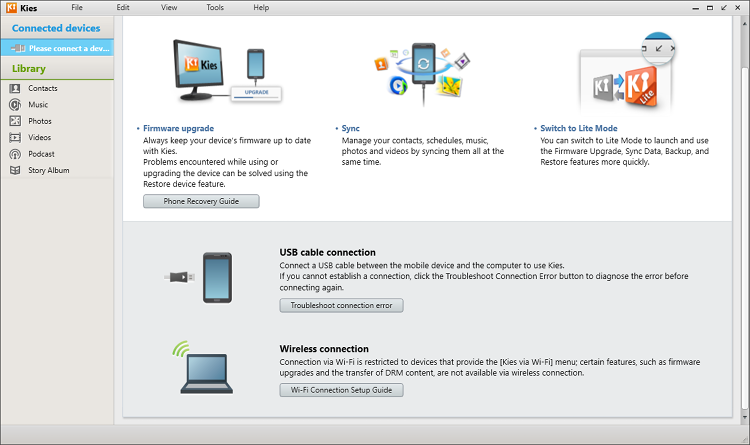 When you try to install Samsung Kies, the installation might fail and show an error message saying its side-by-side configuration is incorrect. If this happens, there are a few solutions to fix the problem. In our case, we fixed it by installing Microsoft Visual C++ 2008 Service Pack 1 Redistributable Package (x86) on a PC running Windows 10 64-bit.
If the above solution doesn't work on your case, you can try removing all Microsoft Visual C++ Redistributable Packages, reinstall the Microsoft Visual C++ 2008 SP1 Redistributable Package (x86), and proceed with the installation of Samsung Kies.
As mentioned above, Samsung Kies can connect your Samsung mobile devices with a PC. In the past, the only way to establish the connection is by using a USB cable, but today you can use a wireless connection too. However, while the latter option is a perfect choice for anyone who hate dealing with cables, it is easier to use a USB cable.
Samsung Kies provides a user guide that you can read directly in the software on how to configure the Wi-Fi connection. The guide is for Windows XP and Windows 7 but it gives a general idea on what to do for users whose PCs running on newer Windows versions.
Two modes are available to work with Samsung Kies. Use the lite mode if you only need certain features like firmware upgrade, backup, restore, and data synchronization, and use the normal mode if you need additional features.
In the normal mode, the left sidebar is used to show the library containing your contacts, podcast, music, photos, and videos. This sidebar is hidden once you switch to the lite mode, along with some of the menus at the top area. You can switch between the two modes without having to restart the software.
Samsung Kies Free Download for Windows
Backing up files should have been a priority for everyone since data loss is an event that most of the time happens at an unexpected time. Samsung Kies provides an easier way to backup the files that you keep in your Samsung smartphone and tablet devices. It copies everything to your PC either through a wired or wireless connection.
Samsung Kies has a zero price tag since the freeware is developed to help those who owns both Samsung mobile devices and PCs. Its user guides makes the software easier to use. There is also a troubleshooting tool in case it fails in detecting your device. You can click the link below to download Samsung Kies for Windows:
Editor: Clifford
App Info
App Name Samsung Kies
License Freeware
Publisher Samsung Electronics
Updated Jun 17, 2023
Version 3.2.16084_2
High-quality software downloads
Anturis.com is your trusted source for software downloads.