AVG Antivirus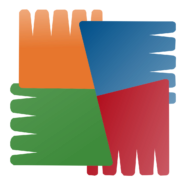 Windows 7, 8, 10, 11

Version:

22.10.3258

Size:

554MB
A good antivirus is a necessity for most computer users, even more so for computers that go online every single day. It doesn't guarantee that your computer will always be safe from virus attacks but having an antivirus is better than having no protection at all.
AVG Antivirus is a security product that many users are familiar with. It is regarded as one of the top players in the computer security field. Even though there have been many critics related to its business model, the product is still sought after by a lot of casual users.
Features and Highlights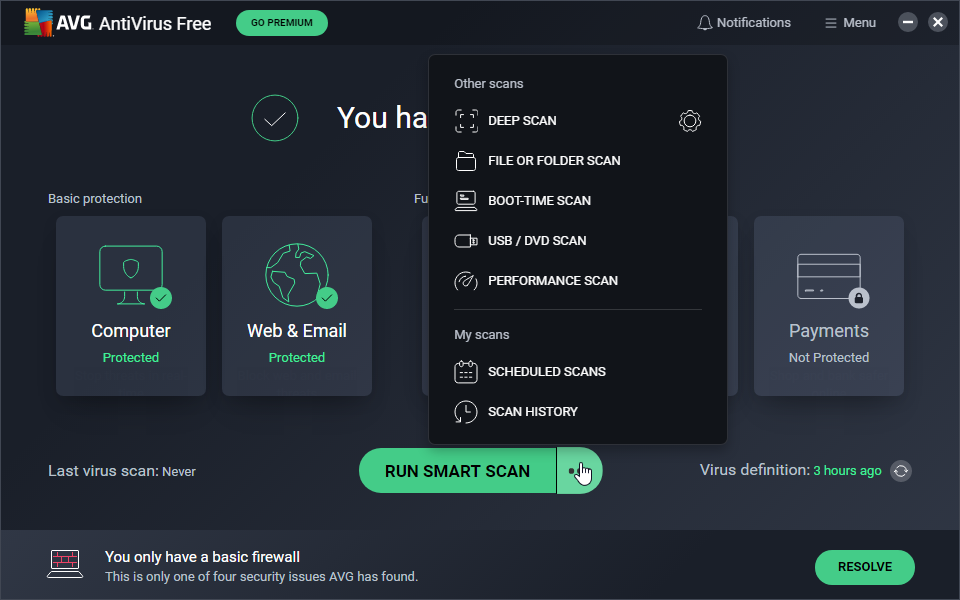 AVG Antivirus presents a number of protection modules that can be activated or deactivated according to your need. Some of the modules are File Shield that scans files for any malicious code, Behavior Shield to detect suspicious applications and block them before they can do anything harmful, and Web Shield to deal with online threats that deploy certain methods of attacks.
Enabling all the available shields will give you the highest level of protection, but it can consequently affect your computer performance. If the impact is too much, you can disable the less important modules.
Its real-time protection is the most important feature in detecting and blocking any malware threat. It sits on the tray during its operation, monitoring your system from time to time without stopping unless you pause it. When it detects a threat, it will take the most appropriate response and notify you immediately.
While the real-time protection is relatively sufficient to protect your computer every day, you can run a full scan once in a while to make sure nothing malicious somehow slip out the live shield. How frequent the manual scan should be carried out largely depends on how the computer is used. For instance, if your computer is also used by other people, then you should run the full scan at least once a month.
For users who often communicate via emails, perhaps the second most important feature is the Mail Shield. In addition to the ability to scan email attachments, as well as inbound and outbound emails, the module is also responsible for detecting and marking any email containing viruses so that you can avoid opening it.
The other module that should never be disabled is the ransomware protection that can run on either the smart mode or strict mode. The former lets trusted applications to modify files in the protected folders, while the untrusted ones has to obtain your permission first to do the same. The latter, on the other hand, blocks any unauthorized attempt to make changes in the protected folders.
Download AVG Antivirus for Windows
AVG Antivirus is a professionally designed product with an appealing look that houses a slew of security features, making a lot of users willingly put their trust on it to handle various threats. Its installation is not complex, too, and it will not conflict with Windows Defender as the Microsoft's antivirus will be disabled the moment Windows detects AVG Antivirus running in the system. You can click the link below to download AVG Antivirus for Windows:
Editor: Clifford
App Info
App Name AVG Antivirus
License Freeware
Publisher AVG Technologies
Updated Jan 11, 2023
Version 22.10.3258
High-quality software downloads
Anturis.com is your trusted source for software downloads.