Virtual CloneDrive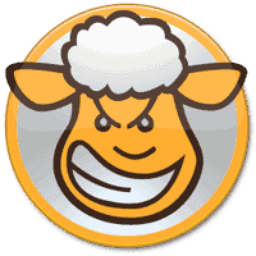 Windows 7, 8, 10, 11

Version:

5.5.2.0

Size:

1.7MB
What a virtual drive does is emulating a real optical drive. It is used to mount CD, DVD, and Blu-ray image files so that their contents are accessible without burning them to real optical discs.
When you're mounting an image file to a virtual drive, it's basically the same as inserting a CD or DVD disc into an optical drive, but the whole things happen virtually.
Virtual CloneDrive is all about virtual drive to mount image files. It supports up to 15 virtual drives. The number is much fewer than that of PowerISO which lets you create as many as 23 virtual drives. However, keep in mind that Virtual CloneDrive is a freeware, while PowerISO is a shareware.
Features and Highlights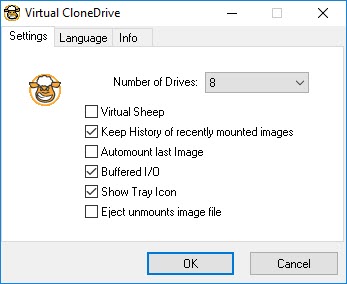 The virtual drives created by Virtual CloneDrive show up in File Explorer just like a regular drive does. All of the 15 virtual drives can run at the same time. In other words, you can work with up to 15 image files without having to eject any of the virtual drives.
ISO, IMG, CCD, BIN, and other common image formats are supported. Virtual CloneDrive will prompt you to associate it with the image formats during the quick installation. Thereafter, any of the associated image files can be mounted simply with a double-click to view its contents. When you don't need it any longer, the image can be easily unmounted from the virtual drive.
Virtual CloneDrive adds one virtual drive automatically after you finish its installation. You can add more drives by opening its main interface and picking a number from the drop-down button. The main interface is accessible by clicking its tray icon. Just one click on it and a small window will show up immediately in the middle of your screen.
The window is divided in three tabs. The Language tab contains many languages. To replace the currently used language, choose a new one from within the tab, and hit the OK button which will close the window. To view the changes, get the window to appear again by clicking the tray icon.
The next tab is dedicated to let you know the name of the developer as well as the version of Virtual CloneDrive that you are using. Among the three tabs, the most useful one is the Settings tab where you can enable or disable some options.
From there, you can disable the tray icon if it is more of a bother than a benefit, and enable the "Virtual Sheep" option to change the icon of each virtual drive to that of a sheep face. This way it is easier to distinguish the virtual from the real drives in File Explorer.
Virtual CloneDrive Free Download for Windows
Keeping history of the mounted image files is another useful feature. This history is listed in the context menu of the virtual drive.
All things considered, Virtual CloneDrive is quite handy. Its sheep icon is the most unique aspect that you will not find anywhere else. It looks cute and, most importantly, makes the virtual drives become easily identifiable at just a quick glance. You can click the link below to download Virtual CloneDrive for Windows:
Editor: Clifford
App Info
App Name Virtual CloneDrive
License Freeware
Publisher Elaborate Bytes AG
Updated Jun 24, 2023
Version 5.5.2.0
High-quality software downloads
Anturis.com is your trusted source for software downloads.