VirtualDJ Pro 8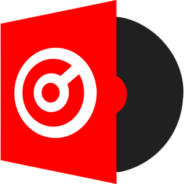 Windows 7, 8, 10, 11

Version:

8.3

Size:

25MB
License Type: Full_Version
Let's mix your MP3 with VirtualDJ, a professional DJ software that has been downloaded by more than 100 million music enthusiasts all over the world.
It packs tons of goodies yet beginners will find it easy to learn, thanks to the intuitive features as well as the complete set of tutorials. You can start with something simple first to familiarize yourself with the interface and how it works.
Features and Highlights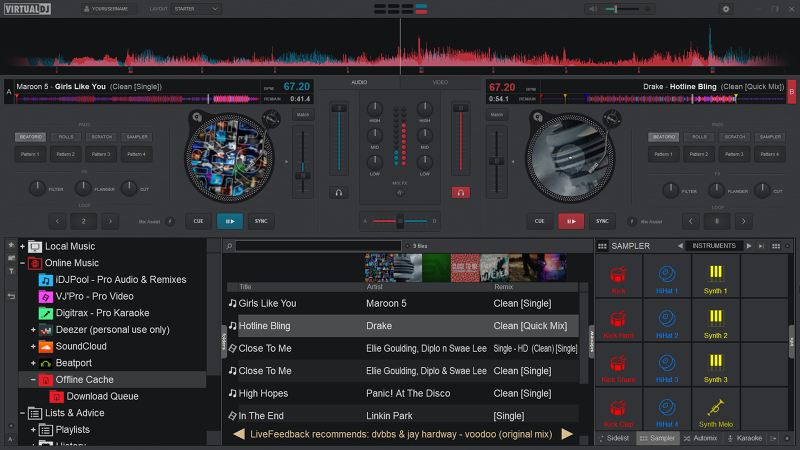 In terms of aesthetical quality, the main window of VirtualDJ looks beautiful. From the point of view of usability, while the developer has tried the best to make it easy for anyone, it may still look intimidating to some beginners. Perhaps that's why the first thing that comes into view after the login window is the tutorial window.
The tutorial window has a fair number of video tutorials. Keep in mind, however, that your computer must have an internet access for you to be able to watch any of the tutorials.
More tutorials can be accessed by clicking on the View More button, which will lead you to a new tab in your browser where you will be offered to optionally subscribe to VirtualDJ's channel.
Regarding the login window of VirtualDJ that appears on first launch, you're not obligated to make a VirtualDJ account. Skip the login and you will still be able to use VirtualDJ, but you will lose a few extra features like CloudLists and Ask the DJ.
VirtualDJ is skinnable. The default skin of VirtualDJ can be replaced by another one of the available skins.
The skin collection can be expanded by downloading more themes from the Settings panel. If there is any skin that looks good enough yet you still feel that it lacks something, you can edit the skin to suit your taste more or create your very own skin.
The default skin consists of four layout variants, i.e., Starter, Essentials, Pro, and Performance. The other available skins give you a choice of how many decks should be used in the interface.
To engage more with audience, you can use the Video Skin feature which adds a layover element to your video. It shows your workflow to audience. This extra visual can be enabled or disabled quickly from the right-click menu.
If you are ready to broadcast your mixes, the available options allow you to broadcast audio from computer, broadcast to social medias, broadcast over an internet radio, and broadcast to VirtualDJ's server where you can also save your mixes if you already have a VirtualDJ account.
VirtualDJ Pro 8 Free Download for Windows
The huge support of its large community guarantees the flow of new skins and extensions. Unofficial tutorials are also in abundance, so users who are interested to become a DJ won't have to worry about the lack of tutorials for anything they want to do with VirtualDJ.
No fret about the cost as well since VirtualDJ is free for home use. That means you can learn how to mix your MP3 with VirtualDJ without paying anything like software license or monthly subscription You can click the link below to download VirtualDJ Pro 8 for Windows:
Editor: Clifford
App Info
App Name VirtualDJ Pro 8
License Full_Version
Publisher Atomix Productions America Inc.
Updated Oct 15, 2023
Version 8.3
High-quality software downloads
Anturis.com is your trusted source for software downloads.