Samsung SideSync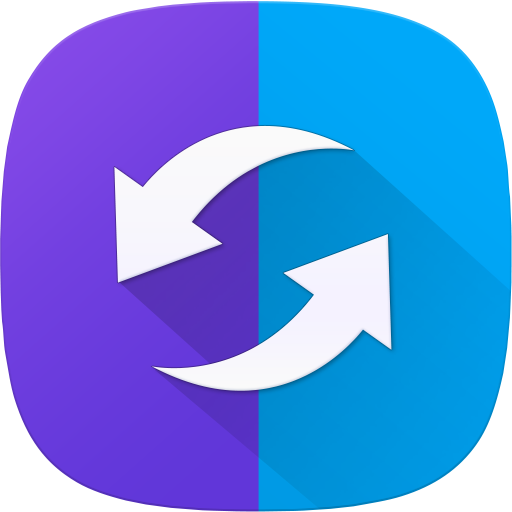 Windows 7, 8, 10, 11

Version:

4.7.5.203

Size:

47MB
Many people connect their mobile devices to desktop computers for the sake of transferring files, but Samsung SideSync is more than just a simple file transfer utility. Samsung SideSync allows you to mirror your phone screen on a PC so that you can control the device with your mouse and keyboard on a larger screen.
Samsung SideSync is provided as a companion utility for Samsung devices. It is a part of Samsung's support to help their customers manage their devices more easily without having to rely on third-party software. Since it is developed by the same company that manufactures the devices, the compatibility and security level should be better than other software of its kind.
Features and Highlights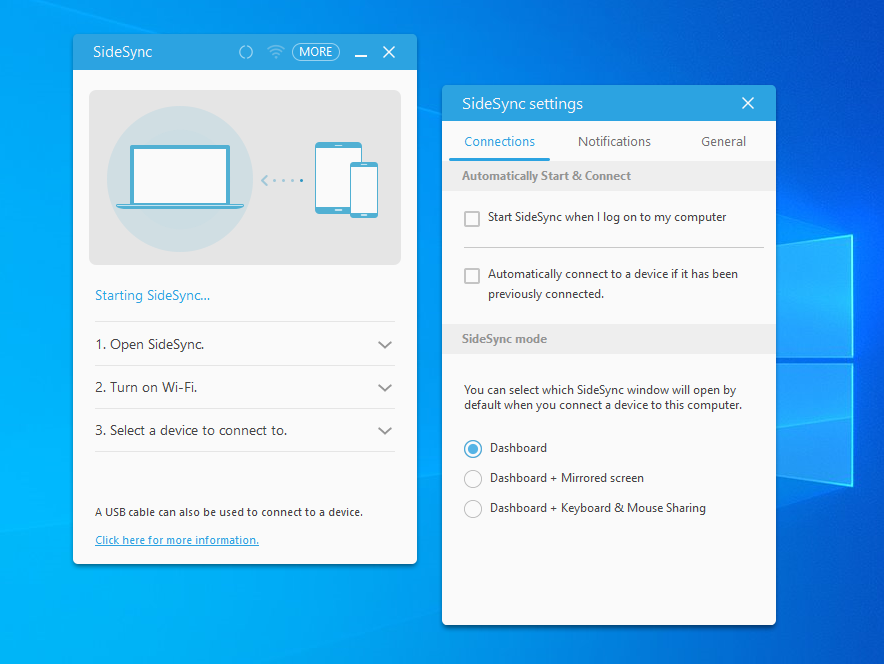 People transfer their files from phones to computers for different reasons. Some of them need to do it for the purpose of creating backups, while others simply want to free some space in their phone's storage. Regardless of your reason, Samsung SideSync can definitely help you with that. It is easy to transfer the files between the two devices back and forth provided that you have established the connection properly.
To establish a connection, Samsung SideSync needs to be installed on your computer desktop and phone. And after the installation is completed, Samsung SideSync on both devices must be running at the same time while the two are connected by USB cable or wifi connection.
Note that the installation takes some time to finish on Windows, and Microsoft .NET Framework is also required. Your computer system performance might get affected a bit when the installation is running, so it would be better to stop whatever you're doing on the screen in the meantime.
When Samsung SideSync is running, a pop-up window appears at the bottom right corner of your monitor screen. If you hit the Start button on that window, Samsung SideSync will attempt to make connection to your mobile device as soon as possible.
For a Samsung phone or tablet that has already been connected previously, you can configure Samsung SideSync to automatically connect to the device every time it is near your PC. And if you always run Samsung SideSync after booting up Windows, you can set it to run automatically at Windows startup.
Whenever there is a phone call, Samsung SideSync will notify you so that you can pick it up or ignore it. Files that are stored in your phone can also be copied or moved to your PC, and vice versa.
Samsung SideSync Free Download for Windows
Samsung SideSync is a helpful utility for you who use Samsung phones. Mirroring the phone screen means that you don't have to reach your phone every time there is a message or a phone call. Sharing files between the devices also becomes a lot easier since it can be done wirelessly.
It is a pity, though, that Samsung SideSync only supports Samsung devices, not to mention that not all Samsung devices are compatible with it. You can click the link below to download Samsung SideSync for Windows:
Editor: Clifford
App Info
App Name Samsung SideSync
License Freeware
Publisher Samsung
Updated Jun 17, 2023
Version 4.7.5.203
High-quality software downloads
Anturis.com is your trusted source for software downloads.