HandBrake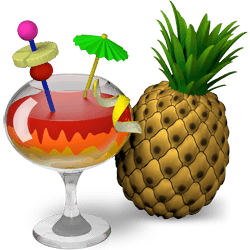 Windows 7, 8, 10, 11

Version:

1.5.1

Size:

20MB
HandBrake, which is free and open source, can be used to rip DVD or Blu-ray, convert videos so that you can play them in your iOS devices, convert multiple videos at once, and add subtitles to movies.
You can even use HandBrake to denoise a video to improve its quality. It is hard to deny that HandBrake is one of top video transcoder around, but unfortunately beginners will likely to find it difficult to use HandBrake.
Features and Highlights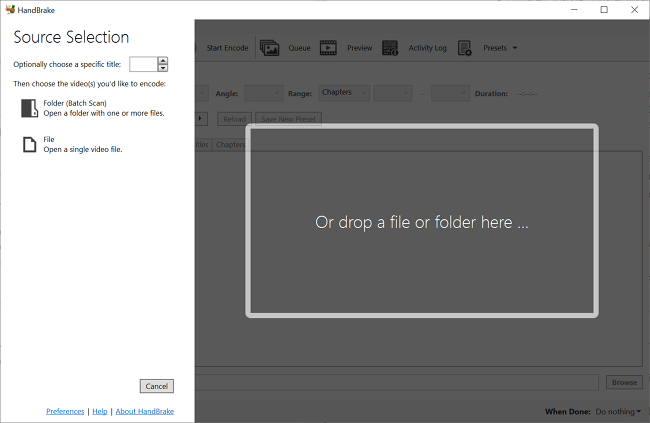 There are only three steps to follow through to install HandBrake. At the end of the installation, it offers to add a desktop shortcut for all users.
To use HandBrake, your PC must already have .NET 5.0 Desktop Runtime installed. There will be a message that offers to download it if your PC doesn't have it yet. If you accept it, the download page will open in a new tab on your browser. The file size of .NET 5.0 Desktop Runtime is 52.3 MB.
HandBrake current version is 1.4.0 which was released on July 18, 2021. In addition to the third-party libraries, the new update also include some new filters, support for 12 bit and 10 bit, as well as support for passing HDR10 metadata and many others.
The new update, unfortunately, include a compatibility change that some of you might not like. It is said that HandBrake 1.4.0 supports only Windows 10. You can still run it on Windows 7 and Windows 8.1, but you will get a notification that the Windows versions are no longer supported officially.
HandBrake provides many conversion presets so that you can start converting a video as quick as possible. The presets include but not limited to Android 1080p30, Apple 2160p60 4K HEVC Surround, Chromecast 2160p60 4K HEVC Surround, and PlayStation 1080p30 Surround.
After you load a video, you can choose one preset, and start the conversion process. Advanced users can adjust some encoding settings to get a better quality. Some effects can be applied to the video as well to make it more interesting.
Using the presets can save time, and HandBrake also allows you to convert videos in batch. To do this, select videos that you need to convert, choose a folder to save the output, choose a preset, hit the button to start the process, and wait until all of the videos are converted. Note that while converting videos in batch will save you from the hassle of converting videos one by one, the conversion process could take a long time if you convert many videos at once. The specifications of your hardware is also a contributing factor.
HandBrake Free Download for Windows
Adding several subtitles to a movie is very easy with HandBrake. By doing so, you will be able to switch between subtitles during the video playback. After you add the subtitles, you just need to open the video in your favorite video player. Most video players show subtitle automatically. If your video player doesn't show any subtitle, perhaps the subtitle needs to be activated manually. You can click the link below to download HandBrake for Windows:
Editor: Clifford
App Info
App Name HandBrake
License Freeware
Publisher Eric "titer" Petit
Updated Jan 11, 2023
Version 1.5.1
High-quality software downloads
Anturis.com is your trusted source for software downloads.