Kodi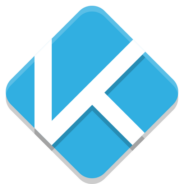 Windows 7, 8, 10, 11

Version:

19.4

Size:

75MB
Kodi is a frequently updated media center supported by a strong community. Many users have relied on this open source software to manage and watch videos. Kodi is so popular that you may have heard its name somewhere.
Its countless personalization options makes it a highly customizable software. This advantage also comes at a cost, though. It will take a good amount of efforts to make it works according to your liking.
Features and Highlights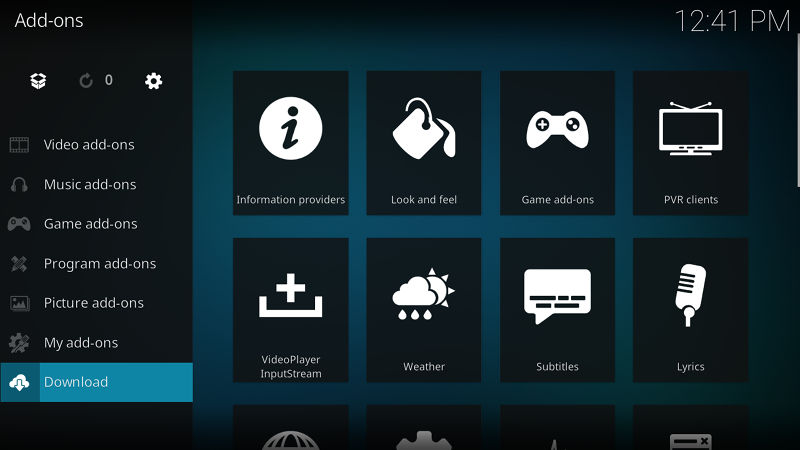 Kodi runs in full screen. On the left side of its home screen, you can see a list of media categories ranging from Music, TV, Radio, Games, Pictures, to Videos.
Any of the categories that you don't need can be removed to make the sidebar less cluttered. To do so, go ahead to Settings > Interface > Skin > Configure Skin > Main menu items.
To start using Kodi, you need to add content to its library. For example, if you are going to add images, you should click Pictures on the left side, click Add Pictures, browse to the folder where you keep the images, and select the folder to add it as a source to Kodi. Before you hit the OK button, you should give the source a proper name.
Kodi can be operated with mouse, but using keyboard is more convenient. There are many keyboard shortcuts available, with some having more than one functions.
The ones that users usually use are the keyboard shortcuts to adjust volume, play or pause playback, show or hide subtitle, jump between frames, fast forward, and rewind. If there is any shortcut that is not to your liking, there is an add-on available to help you edit it.
Dozens of other add-ons are also available for download without paying anything. They extend Kodi's capabilities and you can get them from both official and unofficial repos.
While there are tons of add-ons from unofficial repos, the official one already has many add-ons and all of them are legal. You can access this official repo without leaving Kodi. You just need to open the home screen and click on the Add-ons menu on the left side.
What you should do next is clicking on the Download menu, followed by clicking on any of the add-on categories that show up afterward. If you choose the video category, you will get a list of video add-ons such as YouTube, YouTube Channel, Wall Street Journal Live, Vimeo, Twitch, TED Talks, and many others. To install an add-on, click on any of them and follow the next steps as instructed by Kodi.
Download Kodi for Windows
Kodi scores high in customization options, but not so much on usability. This is perhaps its biggest drawback that may make some users feel frustrated before they eventually decide to leave Kodi and choose another software. In this case they will probably like Plex more than Kodi.
On the other hand, if you are willing and have the patience to learn how to set up Kodi properly, you will get yourself a powerful media center. You can click the link below to download Kodi for Windows:
Editor: Clifford
App Info
App Name Kodi
License Freeware
Publisher The Kodi Foundation
Updated Jan 10, 2023
Version 19.4
High-quality software downloads
Anturis.com is your trusted source for software downloads.