WhatsApp for PC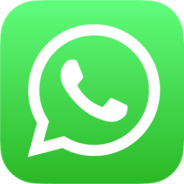 Windows 7, 8, 10, 11

Version:

2.2240.2.0

Size:

154MB
Many people rely on WhatsApp to contact each other. It is so popular that some users have found it difficult to switch to another messaging application because everyone they know only use WhatsApp. Businesses also take advantage of its popularity to get more clients, educate customers, promote new products, and build brand awareness.
WhatsApp is a social platform where anyone can have conversation without meeting each other in person. Its end-to-end encryption allows users to send messages without having to worry about someone else snooping the contents.
Features and Highlights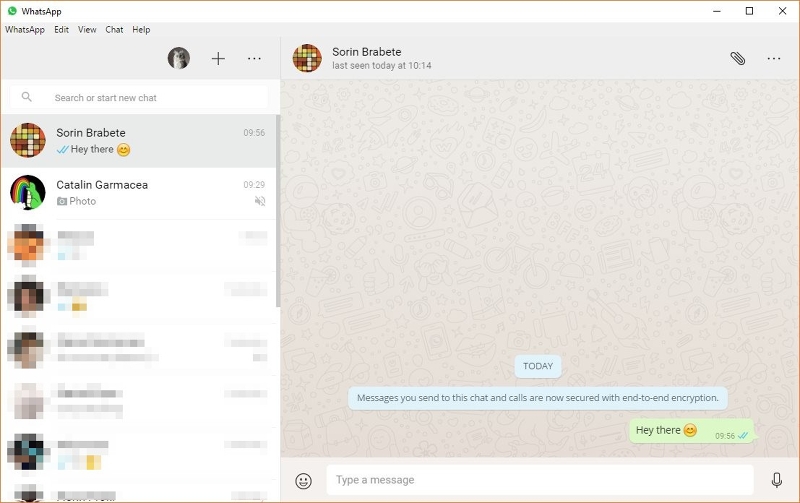 Group Chat
As many as 256 users can participate in a WhatsApp group chat. You can also create your own group and invite people by sending them invitation links. Make sure to send the invitation only to people you trust as it can be shared and anyone who gets it will be able to join your group without admin approval.
Disappearing Messages
You can create messages that will disappear automatically after seven days. Keep in mind that anyone who receive the messages can still take a screenshot or save the messages. Any media file attached to the message will get deleted from the chat automatically as well, but the file that has been saved by the recipient will stay intact.
Delete Messages
A WhatsApp message can still be deleted even if you already send it. This is a rather useful option if you send a message to the wrong recipient. Note that you have an hour to delete a message after it was sent. You can delete several messages in one go if you need to.
There is a trick around to delete messages that you have sent a week ago but it is a hassle. Instead, it would be easier if you just turn on the disappearing messages option so that all your messages always get deleted automatically, albeit seven days later.
Send Files
You do not have to use your email or cloud storage to send a file. As long as the size does not exceed the limit, you can use WhatsApp to send the files to other users. While it sounds good, the file size limit is too small if you compare it to Telegram that allows you to send files up to a whooping 2 GB.
WhatsApp Free Download for Windows
One of the top reasons to use WhatsApp is the end-to-end encryption enabled by default to secure messages, but Signal and Line also have the same security measure. Telegram has it too, albeit an optional that perhaps not many people know about. Also, Telegram is a winner when it comes to the file size limit.
If you compare these three messaging applications, you will notice that there is no reason to stick to WhatsApp in regards to the features. The controversial privacy policy about the data sharing that has prompted many users to ditch WhatsApp is also another good reason to switch to Signal, Line, or Telegram. If you still want to use WhatsApp, however, you can still download it from our site. You can click the link below to download WhatsApp for Windows:
Editor: Clifford
App Info
App Name WhatsApp for PC
License Freeware
Publisher WhatsApp Inc.
Updated Jun 24, 2023
Version 2.2240.2.0
High-quality software downloads
Anturis.com is your trusted source for software downloads.