Mozilla Firefox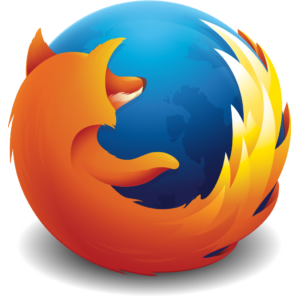 Windows 7, 8, 10, 11

Version:

105.0.3

Size:

53MB
Mozilla Firefox is a web browser that has a rather interesting history. Back in the day it was hailed as the best browser by users who despised Internet Explorer with passion, but it failed to hold the title due to the arrival of Google Chrome. Ever since then, Mozilla Firefox has been struggling to survive as one of the top players.

It doesn't necessarily mean that Mozilla Firefox is terrible. It's the opposite. Even though it is not as customizable as it used to be, Mozilla Firefox is still a sleek browser. It is fast. It is also a browser that has paid more attention to user's privacy. Security features such as Total Cookie Protection, Smart Block, HTTPS Only Mode, and Content Blocking are just a few to name.
Features and Highlights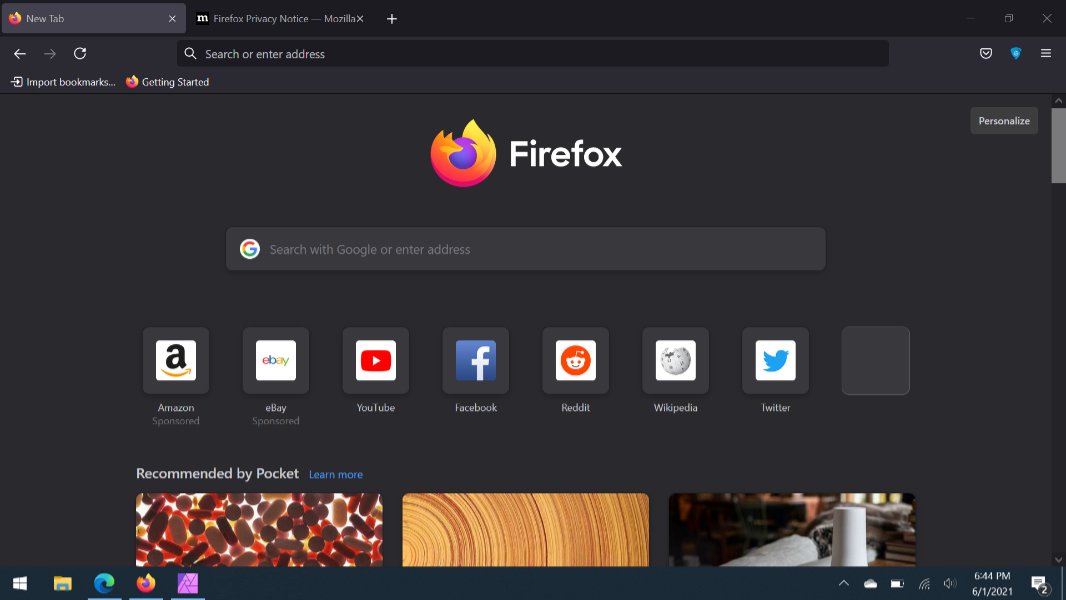 Since Firefox 86, Total Cookie Protection has been around as a part of Firefox's consistent attempts to improve privacy. It works by isolating cookies. All cookies that belong to a website is put inside its own container so that other websites cannot read the cookies. This isolation is intended to prevent companies from tracking and collecting data about your online habit by means of cookies.

Cookies are not entirely isolated, though, as there are some cookies that are needed for cross-site logins. Firefox can intelligently decide which cookies that it needs to isolate and which ones that have to be shared to make sure that every website works as it should be.

Smart Block is another part of the browser that deals with the third-party tracking scripts. Blocking these scripts is a must to tackle the privacy issue, but sometimes the missing scripts cause a web page fails to render properly. Every time Firefox comes across such a web page, its Smart Block handles the situation by providing stand-in scripts to replace the tracking scripts in order to render the page.

Mozilla Firefox is not just a perfect browser for users who care a lot about privacy. Take a look at its Reader View, for instance. It makes reading a lot more convenient. If you come across a seemingly good article on the web, the Reader View will get rid of the clutter such as sidebars, header, footer, menu, and even images if you just want to read the text.
Alternatively, you can save any interesting web page to Pocket to read it later which also strips away everything but the content. The "Save to Pocket" button is placed on the toolbar, so it's just one click away to save any page. Additionally, these pages that you save can be displayed on Firefox's new tab.
Mozilla Firefox Free Download for Windows
Mozilla Firefox is a nice alternative to have if you fed up with your current browser. If you're worried about its performance after reading a negative review somewhere, don't believe it until you try it yourself.
Keep in mind that not every computer has the same hardware specifications. Just because its performance is not as good as expected on someone else's computer, it doesn't necessarily mean that Mozilla Firefox will have the same performance issue when you run it in your computer. You can click the link below to download Mozilla Firefox for Windows:
Editor: Clifford
App Info
App Name Mozilla Firefox
License Freeware
Publisher Mozilla
Updated Jan 11, 2023
Version 105.0.3
High-quality software downloads
Anturis.com is your trusted source for software downloads.