Tor Browser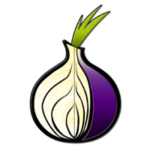 Windows 7, 8, 10, 11

Version:

11.5.4

Size:

97MB
Lots of companies are collecting data on you. By using the data, they can find out what you like and dislike, your medical and financial situation, political affiliation, religious activities, and many more. The data collection is a massive privacy breach, and that's the strongest reason to switch your current browser to Tor Browser.
Tor Browser is a much better web browser than the mainstream ones when it comes to anonymity and privacy. It protects you from the spying by using several methods. It is the most recommended browser for journalists, activists, everyone living in oppressive regime, and everyone who wants to hide what websites they usually visit.
Features and Highlights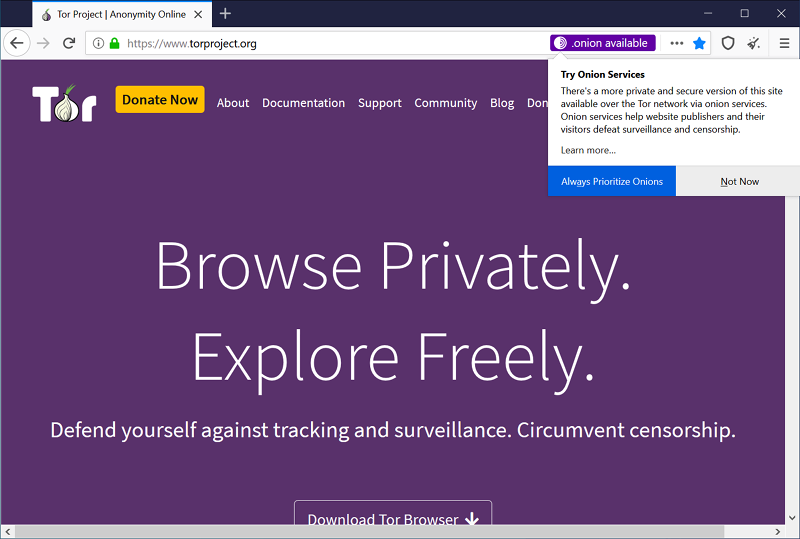 Transport Layer Security (TLS) is not enough. It can give you privacy, but not anonymity. It encrypts data that is sent between your computer and a web server, but anyone monitoring you can still figure out where you have been when you go online. This is possible because your computer makes a direct connection to the visited web servers.
On the other hand, when you visit a website using Tor Browser, it encrypts and directs your traffic through a series of random nodes to communicate with the web server. It's like a person trying to escape a tail by taking random directions before reaching a destination.
The nodes are parts of a circuit. The data packet from your computer is sent from node to node before finally delivered by the last node to the website's server. The reply from the server is then sent to the last node and going through from node to node again to reach your computer.
The security level in Tor Browser can be increased manually. However, if you choose the highest level, some websites may not be fully functional while some others may refuse to display their contents at all. The default level is Standard, which you can increase to Safer or Safest.
To add more protection, two extensions are installed by default, which are HTTPS Everywhere and NoScript. The former forces every website to use HTTPS connection, while the latter lets you selectively enable or disable Javascript on websites.
Tor Browser installs itself to the desktop and adds a shortcut that will open a window on click. In the window, you can click "Connect" to connect to Tor, wait until the connection is established, adjust some settings if necessary, and then use the browser to visit web pages just like you usually do when using a normal browser.
Tor Browser Free Download for Windows
Because of how it works in protecting your identity, you will find that the speed is slightly slower than a normal browser. The speed when browsing the general websites is still fine, but you may have to be patient when visiting an .onion site as sometimes it can take up to 18 seconds to load one. This is perhaps the biggest disadvantage of using Tor Browser. However, the biggest advantage is that Tor Browser is the most secure web browser for you who need to protect your privacy and anonymity. You can click the link below to download Tor Browser for Windows:
Editor: Clifford
App Info
App Name Tor Browser
License Freeware
Publisher The Tor Project
Updated Jan 11, 2023
Version 11.5.4
High-quality software downloads
Anturis.com is your trusted source for software downloads.