SlimDrivers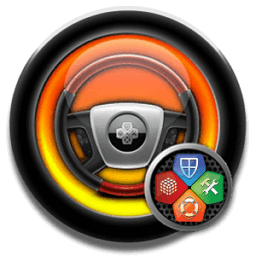 Windows 7, 8, 10, 11

Version:

2.21.0

Size:

5MB
When a computer is running, the hardware components and the operating system is communicating to each other with the help of drivers. Every removable device connected to a computer needs a driver too. Without a driver, the operating system won't be able to recognize the device and, thus, the device won't be able to run. You have to search and install the required driver.
Unless you want to spare some time to do the search on your own, you should let SlimDrivers to do the job for you. SlimDrivers is a driver updater that can fix outdated drivers, missing drivers, and mismatched drivers.
Features and Highlights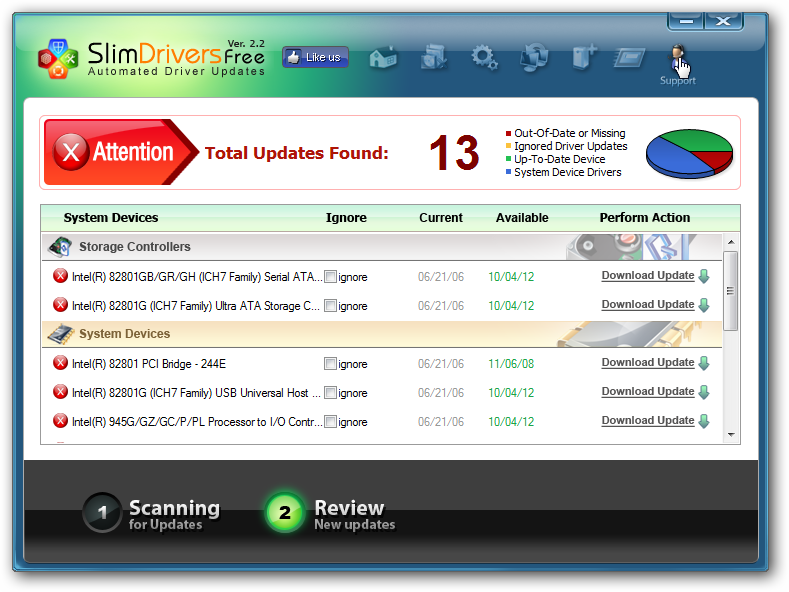 The way it works is basically the same as other driver updaters where everything is started with a click of a button to initiate a full scan. This scan will check your computer for any problematic driver. Once it finishes with the scan, it will show a list of the drivers that need to be updated.
At the upper part of the interface, you will see the total number of updates it can run. Next to each of the driver's name, there are two optional actions you can choose: ignore the update or download the update. If you cannot download anything, make sure that your computer is properly connected to the internet.
How long the updates will take depends on a number of factors such as the speed of your internet connection, the total number of problematic drivers, and your computer performance.
If you open the options window, you will be able to change a few things like to run SlimDrivers automatically on Windows boot, to stop checking updates for SlimDrivers, to specify a different location to save your driver backup, to prevent automatic reboot after restoring a backup and after updating a driver, and to check for driver updates automatically at a scheduled time.
Driver update is not something that you should do on a regular basis, though. As a matter of fact, it is not recommended to update computer driver every time a new one is released. A new driver doesn't necessarily improve your computer performance. Sometimes it can even lead to crashes. What you need is proper drivers, not the newest drivers. And that is why you should keep the schedule disabled.
Download SlimDrivers for Windows
The backup and restore functionalities available in SlimDrivers allow you to prepare yourself for the worst that can happen because of an improper configuration of driver.
To create a backup, click the backup button at the top, select the devices that you want to backup, specify the destination folder, and hit the backup button at the bottom. The steps to restore drivers are basically the same.
To wrap it up, SlimDrivers is convenient to use to deal with driver issues on Windows, but your computer must be connected to the internet to download the new drivers. While it is not the kind of software that should be used on daily or even on monthly basis, keeping it in your hard drive can get you out of trouble when a driver problem suddenly pops out. You can click the link below to download SlimDrivers for Windows:
Editor: Clifford
App Info
App Name SlimDrivers
License Freeware
Publisher SlimWare Utilities
Updated Jan 10, 2023
Version 2.21.0
High-quality software downloads
Anturis.com is your trusted source for software downloads.