Jdownloader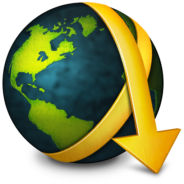 Windows 7, 8, 10, 11

Version:

2.0

Size:

41MB
A web browser typically has a built-in downloader to grab files from the web, but using Jdownloader will give you many more advantages. As it is developed as a dedicated download manager, Jdownloader makes the process of downloading files becomes easier and faster.
Jdownloader supports downloading files from cloud storages such as MediaFire. It is open source, free, and relatively easy to use. The installation might take a while to finish, but it is not difficult. During the process, you will be asked to choose certain file types to associate with the software, which can entirely be skipped.
Features and Highlights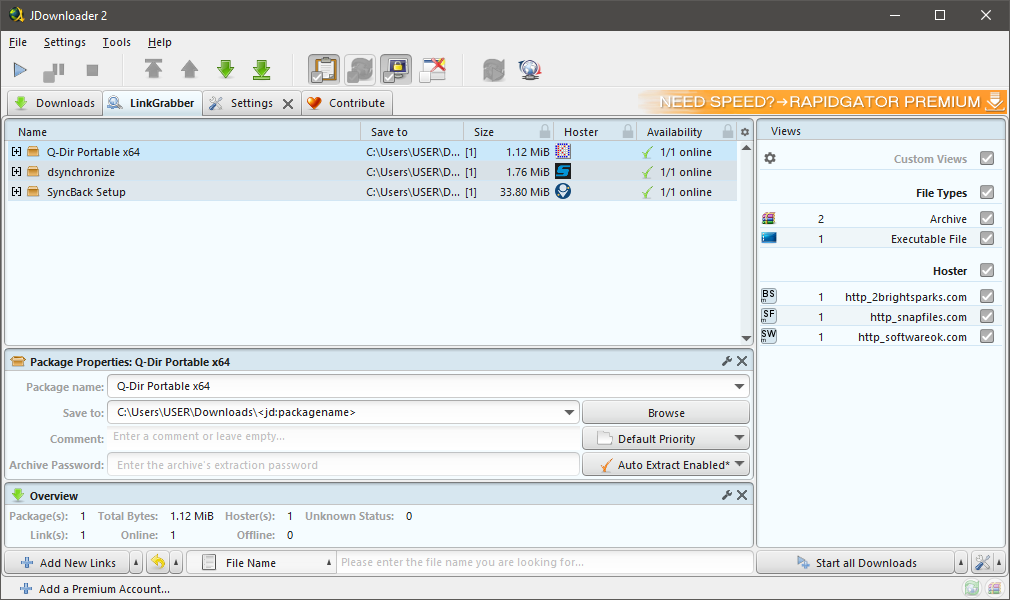 It might need some time to get used to its interface to utilize every single feature that it has, but adding a download link to Jdownloader is pretty easy. As soon as you copy a download link, a pop up window shows up above the notification area. It displays the process of Jdownloader grabbing the link from the clipboard to be imported to its Link Grabber tab.
You can start the download process immediately or collect all of the links to be downloaded later at a scheduled time. Any downloaded file will be kept by default in the Downloads folder, unless you change the destination path to somewhere else.
In the Settings tab, you can further configure how Jdownloader should download the files, like specifying the maximum number of files that are downloaded at the same time, the maximum chunks per download, the default action for duplicates (i.e. overwrite, skip file, auto rename, or ask for each file), and a lot more. You can also make Jdownloader to automatically start any pending download every time it is launched.
Interestingly, Jdownloader has the ability to automatically extract downloaded archives. To activate this option, open the Settings tab and then click "Archive Extractor" on the left side. Make sure that the option to extract archives after download is enabled. After that, select a destination folder to keep the extracted files.
When you click on the X button at the top right corner of Jdownloader's interface, a window will pop up asking to choose which action that the software should take. There are three options: Minimize to Taskbar to keep the download running, Hide to Tray to remove Jdownloader from the taskbar while keeping the download running in the background, or Exit Jdownloader which will completely stop all of the download processes.
Don't forget to check off the "Don't show this again" box to keep the selected action as the default one. If you do this, the window will not appear again.
Download Jdownloader for Windows
When you are going to download some large files, Jdownloader is a big help. Unfortunately, there is no way to perfectly integrate Jdownloader with browsers. Unlike Internet Download Manager that shows up every time you click a download link, you have to copy the link for Jdownloader to detect and import it to its main interface. Nevertheless, Jdownloader is still an interesting piece of a software to try out. It's free, after all. You can click the link below to download Jdownloader for Windows:
Editor: Clifford
App Info
App Name Jdownloader
License Freeware
Publisher AppWork GmbH
Updated Jan 11, 2023
Version 2.0
High-quality software downloads
Anturis.com is your trusted source for software downloads.