Genymotion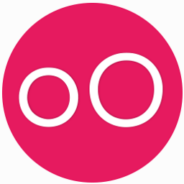 Windows 7, 8, 10, 11

Version:

3.2.1

Size:

38MB
The cost of owning an Android phone is not as high as it used to be. There are many low-end phones available at cheap prices. Still, the need to use an Android emulator nowadays is not solely motivated by the lack of money. The more common reasons to run this kind of emulator are to enjoy playing mobile games in bigger screens and for developers to test Android applications.
Genymotion is one of the many Android emulators in the market. It's free, with the premium version available in different pricing schemes for users who need additional features. The Device Image package costs $0.50 per hour for every device, SaaS (software as a service) costs $3 per hour, and Desktop costs $412 per year for every user.
Features and Highlights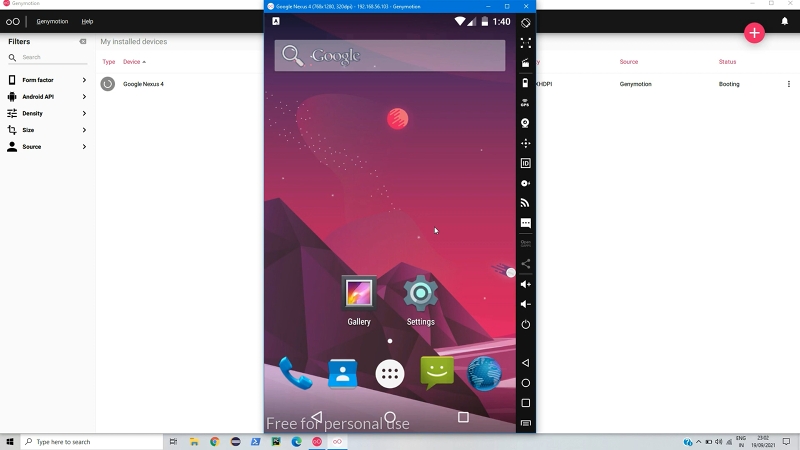 Genymotion can run on different platforms. For Windows operating system, it requires around 400 MB of hard drive space and VirtualBox 6.1.14. Also, at least your computer must have 4 GB RAM. If you still experience lags, then you should try to upgrade it to 8 GB RAM.
As for the installation, you don't have to wait long for it to finish. On the desktop screen, once it is installed, you will find a shortcut to launch Genymotion.
Genymotion provides dozens of Android virtual devices which you can access by clicking on the plus sign at the top right corner. Some of them include Google Nexus 4 up to Google Nexus 10, HTC One, Motorola Moto X, Samsung Galaxy Note, Samsung Galaxy S3, and Sony Xperia Tablet Z.
You can choose any of the virtual devices to be installed, but note that every device installation will eat up more space on your hard drive. Before installing a device, you can view its details and make some changes if necessary, like changing the memory size allocated for the device from 2 GB to 4 GB.
Every installed device will then be listed on the home screen. You can run the device of your choice anytime you need it. Running more than one device is possible as long as you have enough RAM to support them.
To run a device, right click on it and select Start. The context menu also allows you to edit, delete, duplicate, and restore a device to its factory configuration.
When you run a device, it runs on a separate window. You can play around with it just as you use your physical tablet or mobile phone. Test your application to see it runs well on the device, download an ebook to read in your spare time, play one of the most popular mobile games, or do anything else that you want to do.
Genymotion Free Download for Windows
With Genymotion, running an Android application on Windows is not difficult. You can download and install applications from Google Play Store just as you would on a mobile phone. Testing your Android applications is also easier, thanks to the availability of the thousands of virtual devices if you're willing to subscribe to its premium plan. You can click the link below to download Genymotion for Windows:
Editor: Clifford
App Info
App Name Genymotion
License Freeware
Publisher Genymobile
Updated Jun 20, 2023
Version 3.2.1
High-quality software downloads
Anturis.com is your trusted source for software downloads.