DivX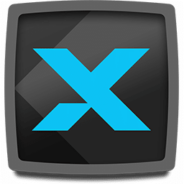 Windows 7, 8, 10, 11

Version:

10.9.1

Size:

4MB
DivX is a combination of a media player to play your video and audio, a converter to change video formats, and a media server to cast your media files from a computer to a TV.
DivX is a streamlined version of DivX Pro. It lacks supports for DTS-HD and AC3 audio playback, cannot import videos from Dropbox and Google Drive, and comes with ads. Custom encode settings and HEVC 10-bit playback are only available for DivX Pro too, among other things.
Features and Highlights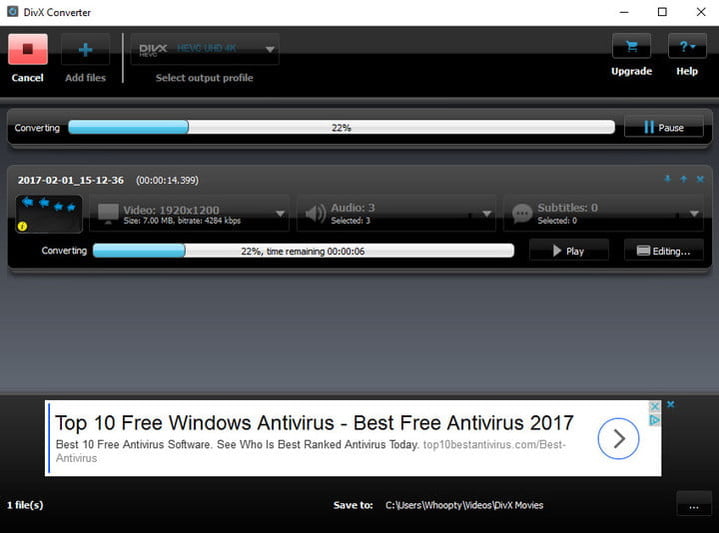 DivX Player, one of the main components in DivX, can play major media formats up to 4K quality, except for DTS-HD and AC3. The free version doesn't support AC3 at all, while DTS-HD support is available for a trial period of 15 days only. Once the trial ends, you have to pay for DivX DTS Plug-in if you want to keep enjoying DTS-HD playback and conversion.
Cloud Connect is also a 15 days trial feature. It allows DivX to directly connect to Google Drive and Dropbox. If you store a lot of video files in these cloud storages, you would probably want this connectivity to keep enabled.
When DivX Player is playing a video, it can rotate and flip the video, take a screenshot, change video aspect ratio, repeat playback automatically, jump between scenes, display the video information, switch the video size to half, double, normal size, or full screen. It is also capable of displaying a better picture quality when playing a DivX video.
DivX Converter converts your media files to make them playable on other devices, like HEVC to H264 video so that the video can be played on a less powerful computer.
There are presets to help you convert video without having to tweak the same configurations repeatedly. With these presets, you can easily create videos that are compatible with DivX Certified devices.
Despite its name, DivX Converter can also be used to combine several video files into one video. Drag and drop every video you want to combine to the interface, check the option labeled Combine all videos into one file, and then run the conversion to start combining the video files. The output name is taken automatically from the video file name located at the top of the list.
DivX Media Server is another major function in DivX that allows you to play video, audio, and photos from your computer on your TV screen.
DivX Free Download for Windows
DivX is powered by DivX Accelerated that promises a better video experience. When this technology is enabled, the heavy lifting of decoding video is offloaded to your hardware instead of just using the software. The encoding therefore becomes faster. However, it doesn't work on all computers, only on those that are capable of hardware acceleration.
There are better media players and converters than DivX. Some are even free without ads. But, if you want a single software capable of converting and playing media files, in addition to casting your video and audio files to your TV screen, you can click the link below to download DivX for Windows:
Editor: Clifford
App Info
App Name DivX
License Freemium
Publisher DivX Networks
Updated Jun 17, 2023
Version 10.9.1
High-quality software downloads
Anturis.com is your trusted source for software downloads.