ChessBase for PC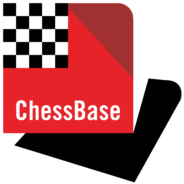 Windows 7, 8, 10, 11

Version:

17.12

Size:

183MB
License Type: Full_Version
Many people like playing chess so much that they can easily spend hours staring at the chessboard just like gamers who are glued to their monitors all day long. There is an opinion that you can get better at chess by playing more matches. However, using additional help such as ChessBase can speed up increasing your level if you use it well.
ChessBase is probably the most popular chess software in the world. It allows you to better your skill by providing huge databases and analyzing various moves. It is a perfect tool for anyone who isn't satisfied with being a mediocre chess player.
Features and Guides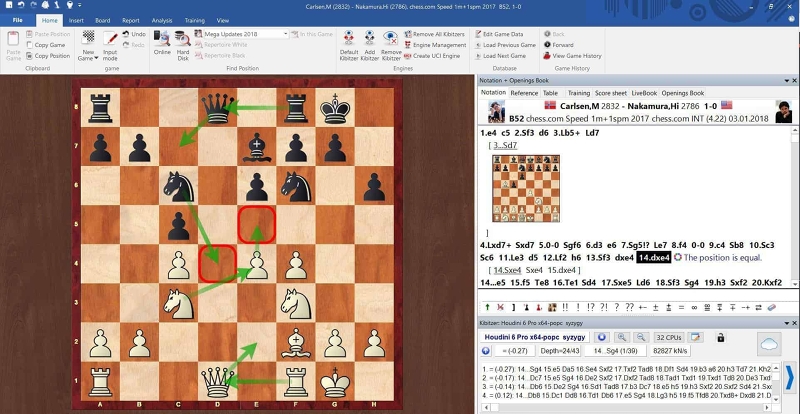 ChessBase implements a ribbon style user interface which is supposed to make it easier for users to find the functions they need. Instead of displaying commands and options in trees of menus and submenus, the chess software displays them in toolbars, and each toolbar is placed in a separate tab.
ChessBase also comes with a customizable screen layout. The customization allows you to, for instance, place another window on top of the chess board simply by clicking the title of the window pane, and while holding the mouse button, you move the window to the location.
To replay a game, you can double-click on it after you find the game in the game list. If you want to jump to a position in the replay, click in the notation window. You can also use the arrow buttons below the chess board to go forward and backward.
For a very long game, optionally use the slider below the bar to navigate the replay. Drag it right or left to jump to a specific part of a game.
During a game replay, you can turn on an analysis engine. It runs the analysis in the background.
There is annotation feature that lets you use text, colored arrows, and more to annotate a game. The annotations can then be saved into a new database if you do not want to overwrite the existing one.
All the databases stored in ChessBase are accessible from the database window. In that window, you can delete any database that you don't need anymore, copy, merge, or edit databases. The most important of all features to manage the databases is perhaps the backup tool that can save you from losing any database when something bad happens unexpectedly.
ChessBase Free Download for Windows
Playing chess is fun but if you want to be a professional chess player then you need a guide that you can rely on, and this is what ChessBase excels at. The price is arguably not cheap but it is definitely worth the investment if you ever have any dream to become one of the top chess players in the world.
Beginners might take a while to get used to the chess program but they will eventually get there and it might much sooner than expected. If you have used similar programs, you will probably like ChessBase more after using it for a few days. You can click the link below to download ChessBase for Windows:
Editor: Clifford
App Info
App Name ChessBase
License Full_Version
Publisher ChessBase
Updated Nov 2, 2023
Version 17.12
High-quality software downloads
Anturis.com is your trusted source for software downloads.