HitmanPro 2023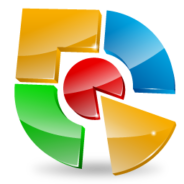 Windows 7, 8, 10, 11

Version:

3.8.30

Size:

9.62MB
License Type: Full_Version
If your computer is acting funny, it could be a sign that it has been infected by some kind of a malware. It is the time, then, to fire up HitmanPro and see if it can get rid of the threat for good from your computer system.
HitmanPro is marketed as a no-nonsense malware cleaner. Launch it, run the scan, and let it does the job while you sit back and relax. It doesn't even need to be installed. Plus, its file size is only around 13 MB. Any time you need, it loads pretty fast.
Features and Highlights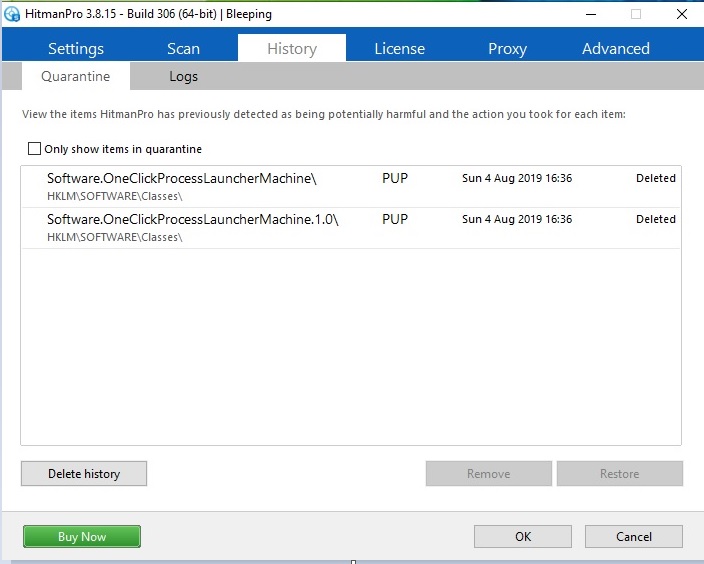 One important thing to know is that HitmanPro is not a full-featured malware cleaner that typically has a real-time protection that works nonstop in the background as you use your computer. All it does is hunting malware when you tell it to and eliminating every single malware it finds. When it finishes the job, it will stop working until you run it again.
The malware scan can be automated by setting up a scan schedule. You can have it run daily, at Windows startup, or once a week at a specific day and time.
HitmanPro can add a command in the context menu so you can right-click a file to scan it, but this function seems to be available only after you buy a license. If you open the Settings, click the Scan menu, and look at the option under Shell Integration section, you will see that the option is greyed out and cannot be clicked.
Human is not perfect, so does software. No matter how good HitmanPro is, it is still possible for mistakes to happen. This is why the anti malware creates a system restore point automatically before executing the removal, so everything can be put back to the previous state when something goes bad. This automatic restore point creation can be disabled, though, if you don't like it for some reason.
Sometimes HitmanPro detects a file that seems suspicious but unsure if it is really dangerous. When this situation occurs, it compresses and uploads the file by default for further analysis by using a secure connection.
Every harmful item that HitmanPro has taken care of can be viewed in the History menu, unless you tick the checkbox to show only items that are still quarantined. If you find one or two or more items in the quarantine that turn out to be false alarms, you can free them by hitting the Restore button. Unfortunately, the lacks of exclusion functionality means that the same files will probably be put in quarantine again when the scan runs the next time.
HitmanPro Free Download for Windows
HitmanPro is powered by multiple databases that come from four security labs to make sure that not a single malware can roam freely without getting detected. If there is anything that behaves suspiciously, HitmanPro will move it to the quarantine even if it has no any malware signature.
Fast, lightweight, powerful, straightforward, and what's more, HitmanPro can be used alongside whatever antivirus running in your computer system. You can click the link below to download HitmanPro for Windows:
Editor: Clifford
App Info
App Name HitmanPro
License Full_Version
Publisher Sophos
Updated Oct 16, 2023
Version 3.8.30
High-quality software downloads
Anturis.com is your trusted source for software downloads.