AOMEI Partition Assistant Pro 2023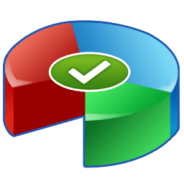 Windows 7, 8, 10, 11

Version:

10.2.0

Size:

44MB
License Type: Full_Version
Partitioning a hard drive is useful to organize data. At the very least it can help you separating your personal files from the system files. To create new partitions, you probably don't need AOMEI Partition Assistant, but you should use it if you want to do more.
Creating partitions is a basic functionality that every partition management software has. AOMEI Partition Assistant has it too along with a set of reliable features and extras like the file shredding and disk defragmentation.
Features and Highlights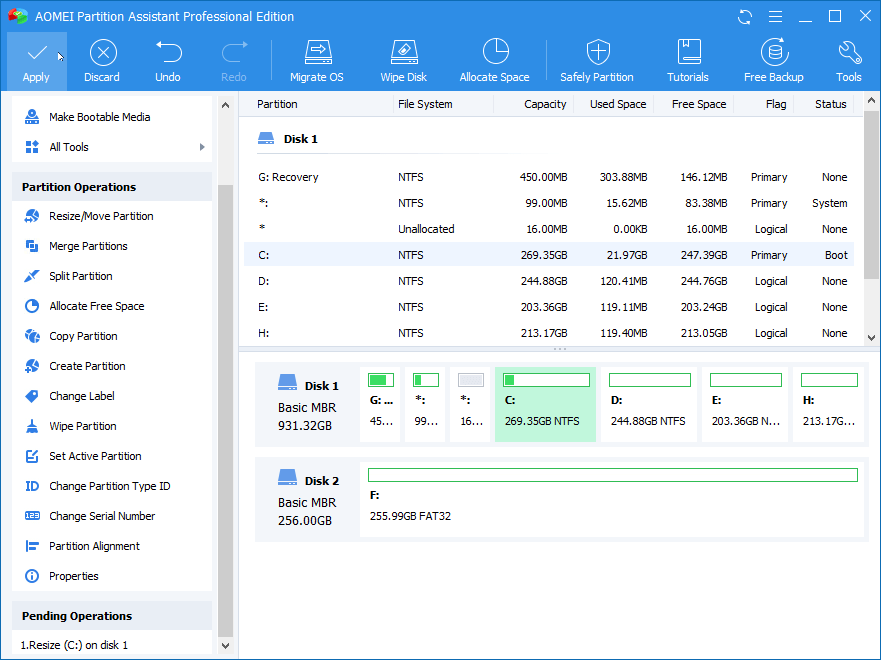 Resize Partition
Even if you have planned carefully about how much space to be given to each partition when you created them, sometimes there will be a partition that eventually requires more space. With AOMEI Partition Assistant, you can shrink or extend partitions to cover the lack of the space without any data loss.
Clone Partition
Everyone knows the importance of having a good backup. One of the existing methods to backup files is to backup the partition where the files are stored. If you lose files because of a partition problem, you can easily restore the files from the backup. AOMEI Partition Assistant lets you copy a partition by choosing the "Clone Partition Quickly" method to save some space or "Sector by Sector Clone" to copy both used and unused space in the partition.
Wipe Partition
When you empty recycle bin or delete files by using the Shift + Delete shortcut, the files disappear but they are not really gone. Those files are still retained in the hard drive and thus recoverable with the aid of a recovery tool. It is for this reason that any file that you deem as important must be securely deleted. As an alternative, you can also wipe the entire content of your hard drive with AOMEI Partition Assistant.
Migrate OS from HDD to SSD
SSD is more pricey than HDD, but the speed makes up for it. It is common nowadays to find computers that use SSD as the partition to house the OS while keeping the data in HDD. If you have any plan to swap your HDD with a brand new SSD, AOMEI Partition Assistant can take care of it within around six steps.
Hide Partitions
Privacy may become a concern when you share a computer with another person. If there are many folders to hide, you can use AOMEI Partition Assistant to hide the partition.
The partition will be unusable when it is hidden. To regain access, it has to be unhidden. Note that when you unhide the partition, its drive letter may change to a new one.
AOMEI Partition Assistant Pro Free Download
AOMEI Partition Assistant is perhaps not the kind of software that you're going to use every day unless you are a computer technician. Still, it won't cost you anything but some small space in the disk to keep it at hand. It will come pretty handy when you need to, for instance, expand a partition so that you can have more space to keep the data. You can click the link below to download AOMEI Partition Assistant Pro for Windows:
Editor: Clifford
App Info
App Name AOMEI Partition Assistant Pro
License Full_Version
Publisher Aomei Technology
Updated Oct 16, 2023
Version 10.2.0
High-quality software downloads
Anturis.com is your trusted source for software downloads.