Opera Browser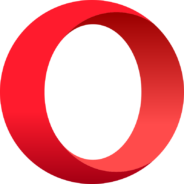 Windows 7, 8, 10, 11

Version:

91.0.4516.65

Size:

90MB
Opera Browser has been around for a very long time already. It was released long before some of its rivals such as Vivaldi, offering loads of helpful features and a handful of intriguing options to help you not just to browse the internet, but to have social interactions with friends, colleagues, followers, and influencers.
The UI is pretty nice and supports dark theme in case you get too bored with the light one. It is convenient for browsing, reading, chatting, and watching videos. And for you who always want to keep up with the latest news, Opera Browser comes with a customizable news reader.
Features and Highlights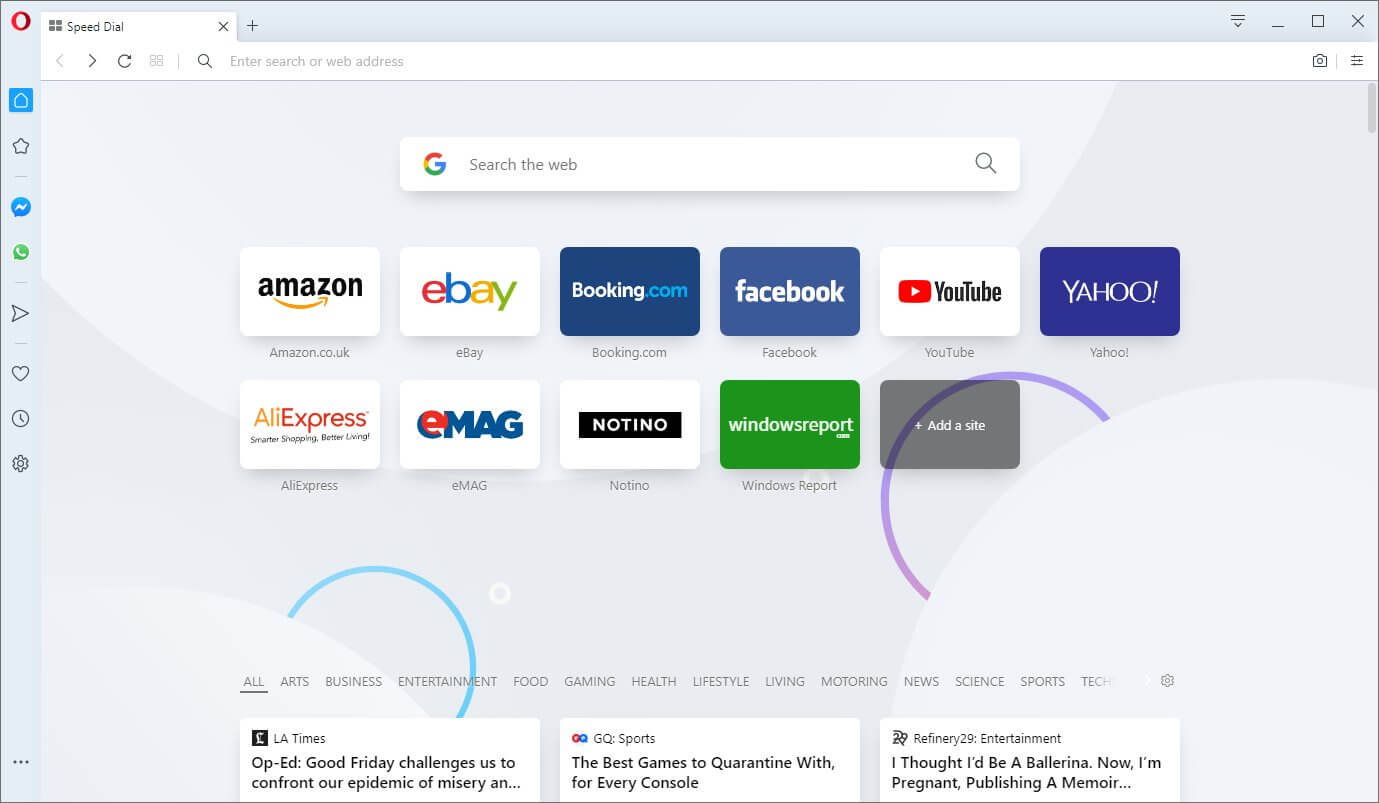 Free VPN
If you ever want to visit a website while hiding your real IP address, Opera Browser provides VPN that you can enable and disable anytime you like. It's not just free. It can be used directly without having to sign up to anything. Even better, it is unlimited. There is no limit as to how much data you download during your online hours.
Should you curious about the amount of data that you have consumed while using the VPN, all you need to do is just one click at the VPN button to display the usage information. It is updated in real time as you browse the web.
Integrated Social Media
It is possible to chat while browsing at the same time when you use Opera Browser. You can follow the conversation, replying messages, sending files, all without ever leaving the browser's window.
The chat window is on the left sidebar and the width can be adjusted to your own liking. VKontakte, WhatsApp, Twitter, Facebook Messenger and Telegram are currently the social medias supported by the browser.
Integrated Music Player
There is a music player on the left sidebar that you can connect to online music services such as YouTube Music and Spotify. Listen to music for as long as you like and pause the song anytime you want to. There is no need for a separated music player anymore.
Snapshot Tool
Take screenshot of any part of the web page, capture the whole page, send screenshots to clipboard, or just save the whole thing as a PDF file. Every screenshot can be saved just the way it is or annotated with text and lines to make it more meaningful. Adding a selfie to a screenshot is also available as an option.
This tool is a built-in feature, not an extension. Which is a good thing since there are too many extensions that have been abandoned due to some reasons.
Opera Browser Free Download for Windows
The ability to attach the files that you have downloaded recently, block ads, sync data, share files between devices, and search in tabs are included as parts of the browser as well.
It has its own dedicated extensions to fill the gap in case you need some capabilities that are not provided yet as built-in options. If none of the extensions meets your requirements, then you can grab any extension from Chrome Web Store and install it in Opera Browser. You can click the link below to download Opera Browser for Windows:
Editor: Clifford
App Info
App Name Opera Browser
License Freeware
Publisher Opera Software
Updated Jan 11, 2023
Version 91.0.4516.65
High-quality software downloads
Anturis.com is your trusted source for software downloads.