HP USB Disk Storage Format Tool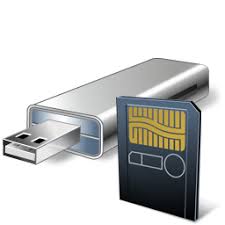 Windows 7, 8, 10, 11

Version:

2.2.3

Size:

96KB
Windows has a built-in tool to format a drive which is easy to use but not everyone is fond of it. Instead of relying on the tool, some users prefer third-party software, like HP USB Disk Storage Format Tool.
Aside from being a freeware, the other main selling point of this tool is the fact that it doesn't require you to install it. And what's more, its file size is less than 100 KB, so it is not surprising that the freeware loads pretty fast.
Features and Highlights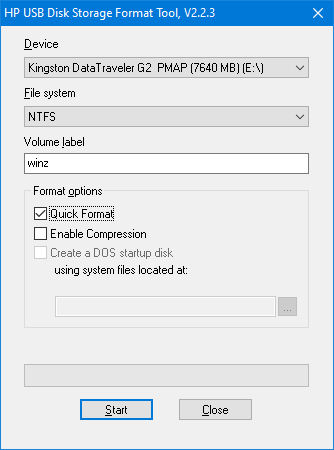 HP USB Disk Storage Format Tool will show an error message if you simply double-click on its executable file, alerting you that it requires an administrator right to run properly. Therefore, you have to right-click on it and select Run as administrator.
The interface is easy to understand. The upper area is where you will find a drop-down button that displays your device as soon as it is connected to the computer. If you connect more than one device, make sure to click the drop-down button to view the list of all connected devices and choose the one that you intend to format. It would be better if you disconnect all devices but the targeted one to avoid formatting the wrong drive.
Directly below it is another drop-down button that lists all file systems it supports, which are NTFS and FAT32. Unlike the built-in drive formatter in Windows, HP USB Disk Storage Format Tool can format a drive with size more than 32 GB. However, you still won't be able to save a file larger than 4 GB in FAT32 file system. If you are going to use the drive to keep large files and do not have any plan to connect it to other computers that run on different operating systems, NTFS would be a better choice.
The other benefit of choosing NTFS is the file compression support. If you enable the compression, you will be able to save more space in your drive, albeit at the expense of drive performance in processing data. If you choose FAT32, the compression option will be disabled by the software.
The volume label box is where you type in the name of the drive. Afterward, you may directly begin the drive formatting or enable the quick format option first to speed up the process. How long it takes to finish depends on the total capacity of the drive.
HP USB Disk Storage Format Tool Free Download
Thanks to its small size, HP USB Disk Storage Format Tool won't eat up your drive space if you decide to keep it. A less than 100 KB file size is unlikely a problem at all even for the cheapest flash drive. Moreover, its portability allows you to launch it directly from an external drive. And while it is intended for drive formatting, it is also capable of making a DOS startup disk. You can click the link below to download HP USB Disk Storage Format Tool for Windows:
Editor: Clifford
App Info
App Name HP USB Disk Storage Format Tool
License Freeware
Publisher Hewlett-Packard
Updated Jun 17, 2023
Version 2.2.3
High-quality software downloads
Anturis.com is your trusted source for software downloads.