iTools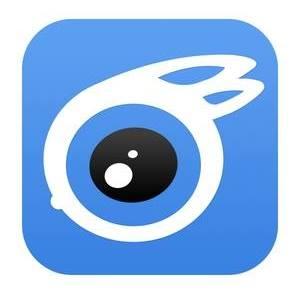 Windows 7, 8, 10, 11

Version:

4.5.0.5

Size:

74MB
Many people consider iPhone a better phone than the Android, and yet there are also many others who think the opposite. The debate never ends. Some take a neutral stance by saying each device has its own pros and cons, while the rest simply do not care about the topic.
One thing for sure, though, that each device has their own set of built-in functionalities and third-party applications to accomplish daily tasks. If you own an iOS device and are looking for a software to manage it from your PC, take a look at what iTools has in store for you.
Features and Highlights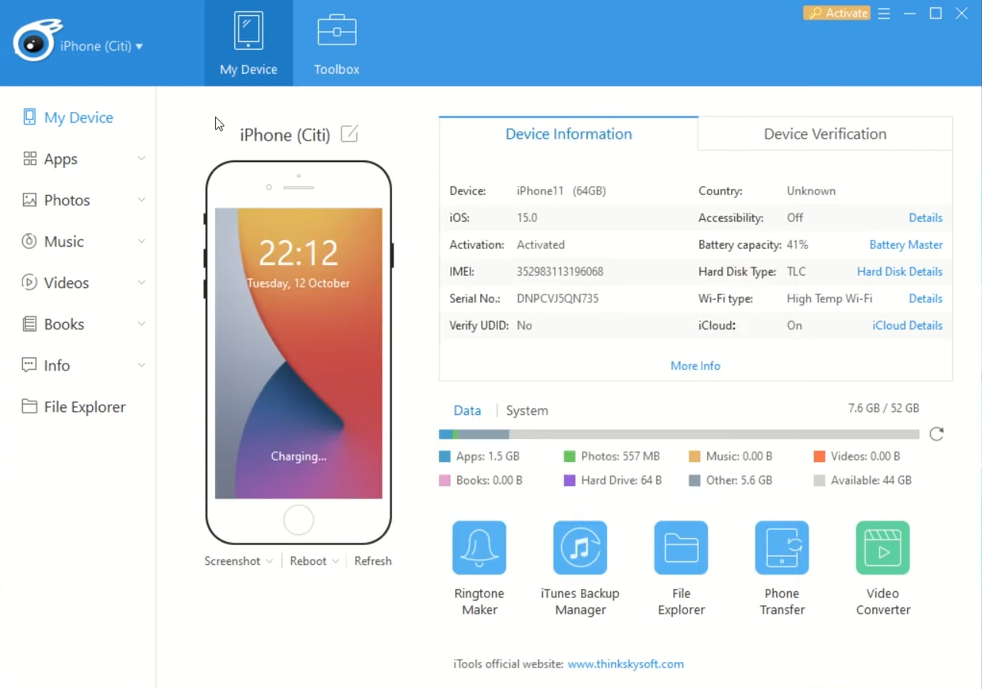 The installer recommends that you should close all other running programs before you start the installation, but you can ignore it and click Next to continue. It took less than a minute for the installation to finish. After that, you can fire it up and connect any of your iOS devices to the computer.
Device Information
If it can detect the connected device, some information regarding the device will show up in the main screen of iTools such as the battery capacity, IMEI, activation status, serial number, hard disk type, iCloud status, and Wi-Fi type. Additionally, it shows the total size of the storage that is occupied by applications, videos, music, and photos.
Menus and Tools
Its graphical interface is a mix of blue and white color. At the top area, there are two menus: My Device and Toolbox. If you open My Device, you will see your iPhone information and a list of more menus at the left side like Apps, Photos, Music, Videos, Books, Info, and File Explorer.
The Toolbox contains a list of tools to backup your iOS devices, manage the battery, erase the data, convert video files, convert HEIC, fix icons, manage the storage, manage the files, and create ringtones.
Uninstall Application
If you click the Apps menu, a list of applications will show up. iTools can detect all of the installed applications in your iPhone or iPad and display them in a list along with their respective versions, app sizes, and file sizes. Each application is also accompanied with an uninstall button. If there is any application you want to remove, you just have to click the button and follow the next on-screen instruction.
Backup iPhone, iPad, iPod
iTools can backup your iOS devices. This particular functionality allows you to have your data back if it is lost when something unexpected happens to your device. Backing up the data is easy, as well as restoring it, even a novice should be able to do the operations without encountering any problem.
iTools Free Download for Windows
Whether you own an iPhone, iPad, or iPod, iTools brings in a number of specialized functions to manage these iOS devices. Data backup functionality is the most important of all.
iTools needs at least 200.7 MB of free space in your computer. With that much of space, you can have an array of helpful functionalities as well some extras such as Ringtone Maker, Video Converter, iTools Icon Arranger, and HEIC Converter. You can click the link below to download iTools for Windows:
Editor: Clifford
App Info
App Name iTools
License Freeware
Publisher Thinksky
Updated Jan 10, 2023
Version 4.5.0.5
High-quality software downloads
Anturis.com is your trusted source for software downloads.