KingoRoot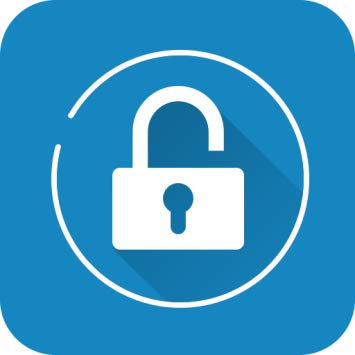 Windows 7, 8, 10, 11

Version:

1.5.8.3353

Size:

18MB
There are too many mobile phones come with bloatware. Some bloatware can be disabled, some cannot, which is infuriating to many people. They paid a lot of money for the phones yet do not have the freedom to remove things they do not like. So, rooting becomes the way out, and KingoRoot for Windows simplifies its process.
KingoRoot for Windows is a rooting tool specifically built for those who want to root their mobile phones and tablets from the desktop screen. Don't confuse it with KingRoot. They share similar names and functionalities, but they are created by different developers.
Features and Highlights
You can have a rooted device in just a few clicks with KingoRoot for Windows. There is only one thing that you should do before proceeding with the download, and that is to check if your device is among the list of the supported ones.
After it is confirmed that your device is supported by KingoRoot for Windows, download it, and install it just like you install other software. When you finally run it, you will be greeted with a window, asking you to connect a device to your computer. Before you do it, you should make sure to enable the USB debugging first on your phone.
Click the Root button after KingoRoot detects the connected device and the rooting process will be started. All you need to do afterward is to wait until the process is completed. It may take a few minutes. When the rooting is running, KingoRoot may reboot your device several times.
After the rooting is done, you can check the device's root status by heading over to its application list to find out if the SuperUser app is there.
You can also use a root checker app. This kind of app is available in Google Play store. There are many of them. You can search on your own to find the best app or just grab the popular Root Checker app developed by joeykrim.
The Root Checker app is also useful when you buy a second-hand mobile phone and need to make sure that it is not rooted yet as advertised by the seller. Root Checker is free but it displays ads when you use it.
If someday you want to unroot your phone, KingoRoot for Windows can do it for you too. The steps you need to take to do it are as easy as rooting the device. Connect the rooted device, wait until it is detected by KingoRoot, and press the Unroot button that appears at the bottom of the interface.
KingoRoot Free Download for Windows
KingoRoot for Windows makes it look easy to root your mobile phone, but the ease of use doesn't mean that the risks of rooting disappear. The risks are still there. Rooting can void your phone's warranty or even turn it into a brick. Also, some apps may not work on your rooted phone.
Still, the potential benefits of rooting an Android phone are just too tempting. So do it if you really want to, but do it with caution. You can click the link below to download KingoRoot for Windows:
Editor: Clifford
App Info
App Name KingoRoot
License Freeware
Publisher Kingosoft Technology Ltd.
Updated Jan 11, 2023
Version 1.5.8.3353
High-quality software downloads
Anturis.com is your trusted source for software downloads.