VSDC Video Editor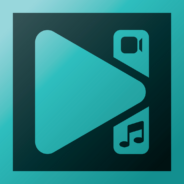 Windows 7, 8, 10, 11

Version:

7.1.13.432

Size:

97MB
Before uploading a video to a social media or a video hosting site, many users edit their videos. They cut the useless parts, add some cool effects, combine several videos into one, highlight or blurring certain parts, remove and replace background, and so on. These edits are made possible because there are many video editors around, including the free ones.
Despite being free, VSDC Free Video Editor offers dozens of video editing functionalities as well as audio and video conversion features. It supports a wide array of video, audio, and image formats. Also, it has so many video and audio effects that they have to be grouped into different sections.
Features and Highlights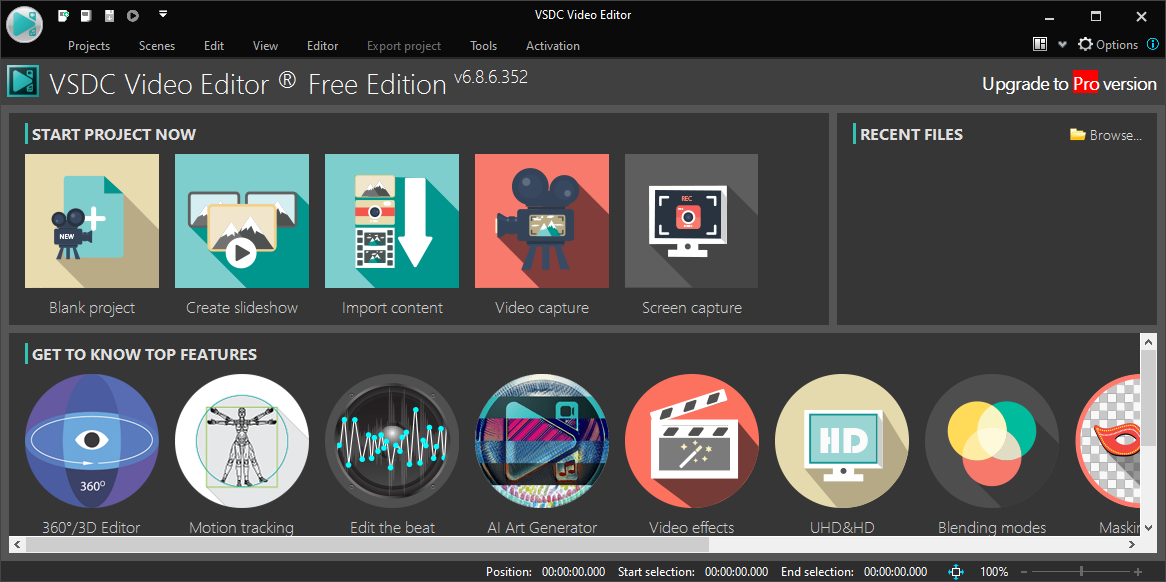 VSDC Free Video Editor has an aesthetically pleasing dark theme, but there is an offer to upgrade to the pro version that will greet you the moment you run it. If you're not interested, click the close button so that you can begin familiarizing yourself with the software. And the best way to do that is by creating a new project.
There are five choices for you to start your new project immediately. Create a blank project to start from scratch, import some pictures to be combined into a slideshow, capture screen, import a video, or capture a video to be edited to your heart's content.
There isn't any download tool to grab videos from the web, which is unfortunate. So, if the video that you want to edit is hosted on YouTube or other video hosting sites, you have to use another software. Fortunately, finding such a software is easy. JDownloader and 3D YouTube Downloader are two names that we recommend for you to try.
At first the VSDC Free Video Editor's interface looks easy enough to navigate through. As you dive deeper, though, it can be quite a challenge to find the tools that you are in need of. It needs time to get used to the control scheme, more so for new users that have never used a video editing software before. But once you are familiar with the interface, you might not want to switch to another free video editor.
To edit videos, VSDC Free Video Editor has a special wizard named as File's Sequence Wizard that allows users to apply transition effects to many videos. It's a nice option for beginners who want to do it as easy and quickly as possible. On the other hand, veterans might find the timelines more enjoyable to use.
Download VSDC Free Video Editor for Windows
Once you're done editing a video, it's time to upload it. Social medias and video sharing sites have different requirements that you have to follow to upload your videos. In VSDC Free Video Editor, you will find several export profiles that have been optimized to meet the requirements for each supported sites.
All in all, VSDC Free Video Editor is packed with a vast amount of features. However, it's not relatively user-friendly for beginners since there are many features that are quite tough to find. You can click the link below to download VSDC Free Video Editor for Windows:
Editor: Clifford
App Info
App Name VSDC Video Editor
License Freeware
Publisher Flash-Integro
Updated Jan 10, 2023
Version 7.1.13.432
High-quality software downloads
Anturis.com is your trusted source for software downloads.