Ammyy Admin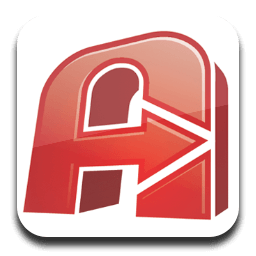 Windows 7, 8, 10, 11

Version:

3.9

Size:

798KB
When you want to transfer files from one PC to another, you don't have to install anything on any of the devices. Just fire up Ammyy Admin after you download it. Make a few adjustments here and there if you feel necessary, and you'll be good to go a few moments later. It is as simple as that.
Being portable is just one of the key advantages of using Ammyy Admin. It is lightweight, small in size, free of charge for personal use, easy to use, and has enough features like voice chat, clipboard sharing, full screen mode, as well as a file manager.
Features and Highlights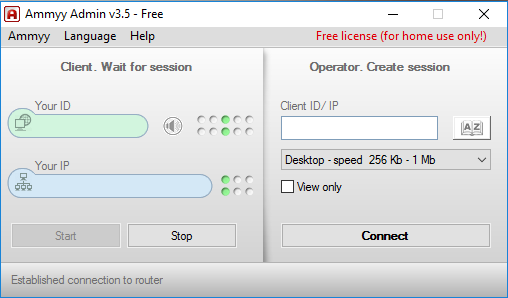 Ammyy Admin has to be present and running on both PCs that are going to be connected to each other. It gives a unique ID to each device. The remote access session can only be started if the client, which is the device that you want to control remotely, accepts the access permissions requested by the other PC.
Before you start the remote session, there are a few options that you can adjust according to your needs, like specifying the connection speed. There is also an option to enable the password protection so that remote access can only be initiated if the user knows both of your ID and password.
You can set the level of access on the client. When the other PC attempts to make a connection, there will be a window appears on the client's screen, displaying all the access permissions that you can select and unselect, which depends on how far you are willing to let the other PC controls your device.
For example, the remote user at the other end can make new folders, rename files, delete files, and transfer files from your device to his device, but only if you enable the relevant feature. You can also enable the view-only mode so that the remote user cannot do anything else other than viewing your screen.
Being as straightforward as it is, there is no surprise then that there are many users interested in giving it a try. If you do as well, keep in mind that the connection speed might not as fast as your expectation due to the encryption algorithms used by Ammyy Admin to secure the remote session. However, there are some settings that you can tweak to improve the quality of the session, like reducing the color quality.
Ammyy Admin Free Download for Windows
There is nothing fancy about its look but Ammyy Admin has an intuitive interface that allows a beginner to use it easily. Unless you need to tweak more settings, you won't have to go past the main screen as it provides everything necessary already to start a remote session.
Ammyy Admin may not be the best remote desktop software that packs tons of professional features, but its ease of use will likely to attract many users who want a simpler solution for personal use, like helping a grandmother setting up a few things in her computer from a distance. You can click the link below to download Ammyy Admin for Windows:
Editor: Clifford
App Info
App Name Ammyy Admin
License Freeware
Publisher Ammyy Team
Updated Jan 10, 2023
Version 3.9
High-quality software downloads
Anturis.com is your trusted source for software downloads.