Format Factory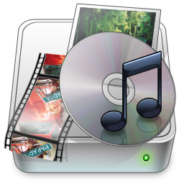 Windows 7, 8, 10, 11

Version:

5.12.2.0

Size:

101MB
A file may need to be converted to another file type so that it can be opened on a certain device or platform. Many file converters are available to perform such a task and it is pretty common to find ones that we can use for free. A few, though, somehow manage to steal more attention than the others, and Format Factory has been one of them for quite a long time already.
Format Factory is an ad-supported software. Its main interface looks a bit crowded, but it is still fairly easy to use. The number of the languages it supports also boosts its usability because not everyone can read English. And what's more, it tries to display the interface in your local language automatically.
Features and Highlights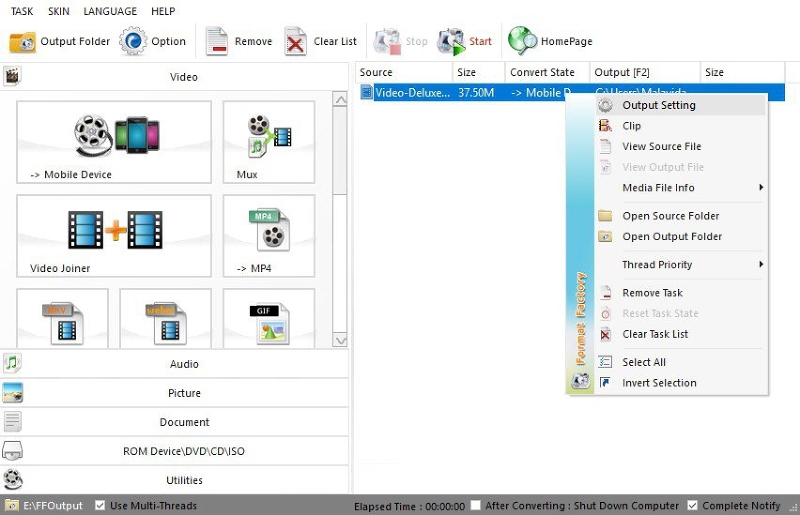 Convert Files
Format Factory has the ability to convert image, video, and audio files. All popular file formats are supported. Some of them can be seen as soon as you launch the software, which include MKV, MP4, AVI, WEBM, 3GP, MOV, MPG, SWF, GIF, FLV, and VOB.
If you click the other tabs on the left side, you will see more file formats displayed as clickable buttons. A single click on any of the buttons will show another window. For example, clicking the JPG button will open the picture conversion window where you can add files to be converted to other image formats.
Rename Files
Multiple file names in a folder can be renamed at once. You can select files based on the file type or select all files, add numbers, and add file dates or current dates to the file names. A preview is available at the bottom that automatically displays the result every time you adjust a parameter.
Join Videos
The video joiner lets you add all of the video clips that you want to combine into a single video. By default it uses the "optimum quality and size" profile to join the videos. There are many more profiles that you can choose from, including a custom profile that you can adjust and save as a new profile. Adding a watermark to the output is also possible.
Download Videos
If there is a video that you want to download from YouTube or other websites, Format Factory also has a video downloader. It is located in the video tab of the main interface. Once you run it, copy and paste the URL of the video inside the dialog box, and hit the OK button.
Format Factory Free Download for Windows
Format Factory is a multimedia tool to convert, join, compress, and rename files. It is also a tool to download, crop, and split videos. You can even find a screen recorder among the list of the features.
Some of the features are good, but some others only provide basic functionalities that perhaps you won't bother to use again. Instead of launching Format Factory just to rename files, it is quicker and easier to use the lightweight Rename Master which is dedicated to handle file renaming with lots of advanced options. You can click the link below to download Format Factory for Windows:
Editor: Clifford
App Info
App Name Format Factory
License Freeware
Publisher Chen Jun Hao
Updated Jun 24, 2023
Version 5.12.2.0
High-quality software downloads
Anturis.com is your trusted source for software downloads.