AIMP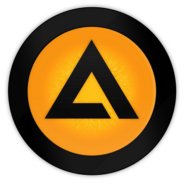 Windows 7, 8, 10, 11

Version:

5.03 Build 2398

Size:

15MB
AIMP supports so many formats that it won't find any trouble playing whatever audio files you throw at it unless perhaps you stumble upon a pretty rare one. Whether you want to listen to the same songs over and over again, or listen to an internet radio, you can do it with AIMP.
20-band equalizer, sound effects, as well as some mixing options, are all ready to use to upgrade your music listening experience. Creating playlist is also something it is definitely capable of, so start creating yours as many as possible so that you can quickly jump from one playlist to another according to your mood.
Features and Highlights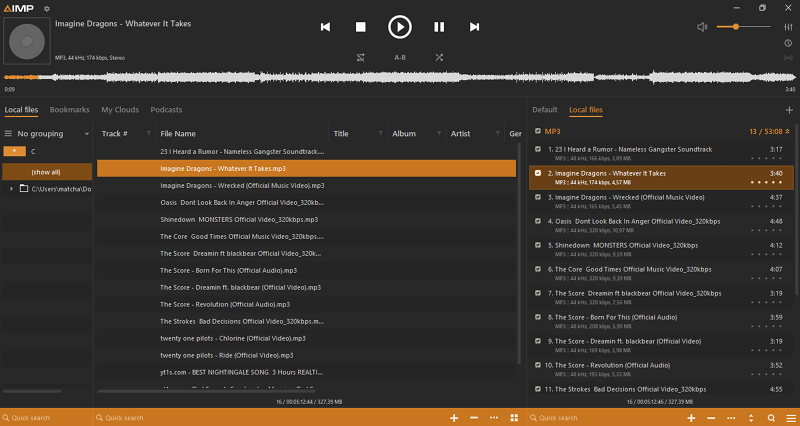 Beautiful Skins
AIMP lets you choose one among the three layouts: Classic, Standard, or Modern. Regardless of your choice, they all look beautiful. A few tweaks are available to make the appearance even more pleasing to the eyes. You can make it dark, light, or automatically adapt to the Windows color scheme. You can apply the accent color to the window frame and bottom bar. And if you cannot stand with flat corners, AIMP understands your suffer by giving you the exact option to enable the rounded corners.
It doesn't stop there. The default skin is terrific, but you can revert to the old version if you don't share the same opinion. The old skin is Bliss 4K made by Artem Izmaylov. There is also the classic Pandemic skin if you want to get nostalgic, a skin featuring black and orange colors.
Task Scheduler
Among the crowd of its features, AIMP has a task scheduler that you can utilize to lower the volume automatically at a certain time. The volume fading option, if you enable it, prevents the volume change to happen abruptly.
The other tasks the scheduler can do is to hibernate your PC, which is preferable than to put it to sleep when you're about to stop using PC for at least a few hours. The power consumption during the hibernation mode is smaller than the sleep mode, but you can also shut it down if you 're eager to cut off the electricity bill as much as possible.
Audio Player
AIMP immediately goes to the notification area when you minimize it. One click on the icon will play/pause the music. Additionally, the icon displays the information about the currently playing song on mouse focus. If you right-click on it, the context menu will show up, giving you access to the settings, global hotkey, plugins, skins, utilities, and playback control.
AIMP Free Download for Windows
It's easy to be amazed by AIMP. Slick interface, customizable, low on memory, lots of features, not to mention that you get an audio converter as a bonus. And it is extensible as well. There are currently more than 90 plugins available to make AIMP a more powerful audio player than it already is.
Let's not forget about how AIMP can connect to the internet so that you can listen to a radio station. Taking everything into account, AIMP is definitely a fantastic music player. You can click the link below to download AIMP for Windows:
Editor: Clifford
App Info
App Name AIMP
License Freeware
Publisher Artem Izmaylov
Updated Jan 10, 2023
Version 5.03 Build 2398
High-quality software downloads
Anturis.com is your trusted source for software downloads.