mp3DirectCut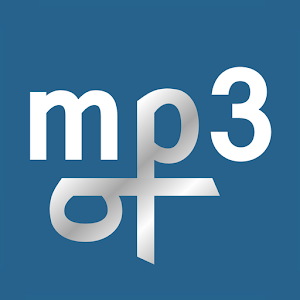 Windows 7, 8, 10, 11

Version:

2.36

Size:

313KB
Anyone can tell from its name that mp3DirectCut is used to cut mp3 files, but it is actually capable much more than just that. It can also extract audio parts, increase mp3 song volume, apply fade effects, and more. Instead of an mp3 cutter, calling it an audio editor suits it better.
Despite the number of features it has, mp3DirectCut has a file size that is less than 500 KB. It comes as no surprise, then, that many users are fond of this software, not to mention that it is free with no ads.
Features and Highlights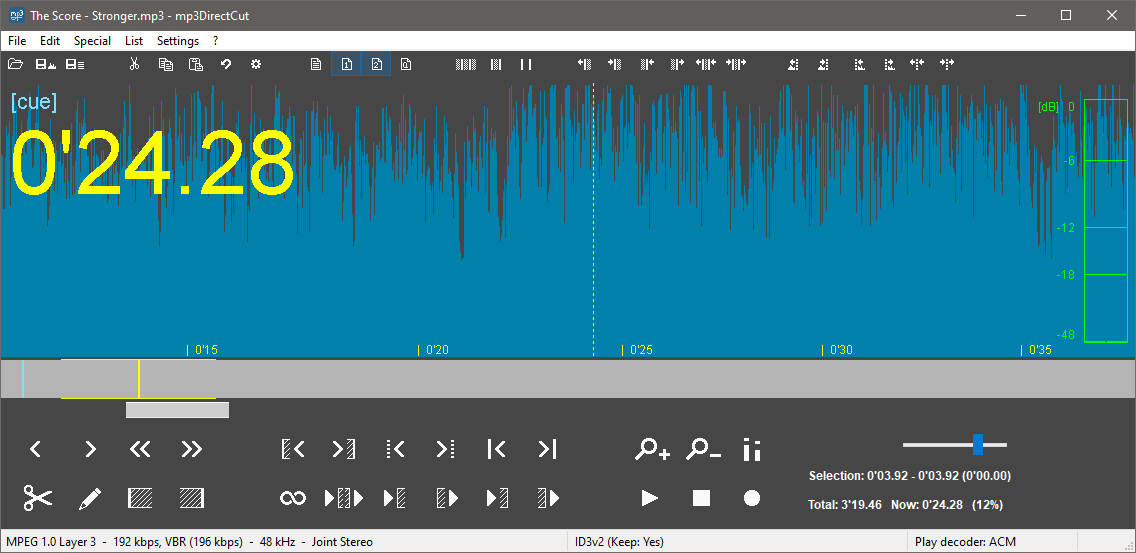 The simple interface of mp3DirectCut is supposed to make it easier to use, but it is not immediately obvious what those white icons are for, not until you point your mouse cursor to each of them which will show a tooltip describing its function.
For users who are not yet familiar with the program, the lack of visible text on the buttons might be frustrating. If this bothers you, press F11 to open the configuration window and choose one of the available button layouts. There are seven layouts, three of which are combination between buttons and text. The layout change requires mp3DirectCut to be restarted for it to take effects.
If you're looking for a freeware capable of cutting mp3 files without quality loss, you are going to love mp3DirectCut it does the task without re-encoding. The output files will always have the same quality as the originals. Even better, you don't have to tweak any setting for cutting files losslessly. Just add the mp3 file into mp3DirectCut, select the part of the audio that you want to remove, and press the cut button.
On the other hand, mp3DirectCut can save the selected part of the audio instead of removing it. The output is also free from quality loss. In order to do it, press Ctrl + E after making a selection, type a new name, and hit the Save button. The other way to do it is by clicking the File menu, followed by clicking on Save Selection.
mp3DirectCut can also split an mp3 track into multiple segments. Click the File menu, select Save Split, and then make some changes on how you want the file to be splitted. If you head over to Special menu, you will find a relevant feature called Auto Cue. It can split the whole mp3 file or only the selected part. There are three fields in Auto Cue dialog window: set a cue every certain seconds, minimum length of last part, and create time names.
mp3DirectCut Free Download for Windows
mp3DirectCut is certainly a great piece of freeware, but it it not easy to use, at least for home users who simply want to cut a song. The interface looks cluttered with the small buttons. New users will likely to get confused that even a simple task like cutting a file is difficult to do unless they read the manual. You can click the link below to download mp3DirectCut for Windows:
Editor: Clifford
App Info
App Name mp3DirectCut
License Freeware
Publisher Martin Pesch
Updated Jun 17, 2023
Version 2.36
High-quality software downloads
Anturis.com is your trusted source for software downloads.