Rufus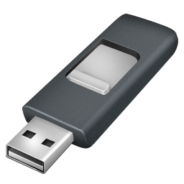 Windows 7, 8, 10, 11

Version:

3.20

Size:

1.3MB
By using Rufus, turning any USB flash drive from a simple storage medium to a bootable device is possible. Rufus is a preferable choice to many users than other similar alternatives because it is light, free, easy to use, and has a few extra useful options.

Rufus doesn't require installation to be used. After you download it, double-click the exe file to launch the software, pick the task that you want it to do, and wait for the result. If you are curious as to how long you should wait, the official homepage of Rufus has a list of speed comparison between the software and Universal USB Installer, UNetbootin, Windows 7 USB/DVD Download Tool, RMPrepUSB, and WiNToBootic.
Features and Highlights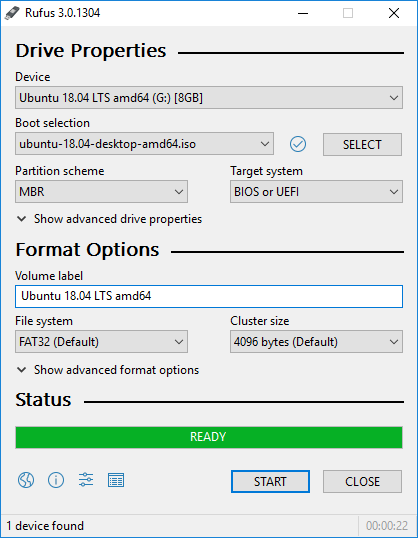 Rufus has a simple, intuitive interface that lists all of its features in a neatly arranged layout, which is divided into three main areas (Drive Properties, Format Options, and Status). The navigation structure is clear so it is easy to locate the thing that you need.
After you connect a USB drive to a PC where Rufus is running, the free tool will automatically detect and display the name of the drive, as well as its total capacity, in the drop-down menu of Device.
If the USB drive is not detected, you can try pressing the Alt + F shortcut that will display all of the available USB drives. Alternatively, click "Show advanced drive properties" and click again on "List USB Hard Drives".
Below the Device menu is another drop-down list called Boot Selection. The content of the list includes a number of choices; non bootable, MS-DOS, FreeDOS, Disk or ISO image, Syslinux 4.07, Syslinux 6.04, ReactOS, Grub 2.04, Grub4DOS 0.4.6a, and UEFI:NTFS.
In the Format Options, you can specify a volume label, choose a file system, and cluster size. The file systems that Rufus supports are FAT32, NTFS, UDF, exFAT, ext2, and ext3. As for the cluster size, it ranges from 512 bytes to 64 kilobytes.
To prevent users from making the fatal mistake of accidentally formatting the wrong drive, Rufus displays a confirmation message. Even so, it is still possible for the mistake to happen if you are careless, so make sure to pay attention to every message that appears before you hit any button.
Since Rufus 3.5 was released, there is an additional option to download Windows ISO. It is located in the drop-down menu of the SELECT button. Click the small down arrow icon of the button to reveal the content of the menu, then click again on DOWNLOAD.
Note that the download option only appears after you enable the "Check for updates" option, which is accessible from the settings window. The reason is because Rufus needs to download a remote PowerShell script which will be executed to run the download feature.
Rufus Free Download for Windows
Creating a bootable USB device is not something new, but Rufus makes it easier and faster. The extra download feature is also a huge help since you don't need to search for Windows ISO yourself. Just pick a version and let Rufus finishes the download task. The usefulness of this free tool might make you want to donate, but the developer has decided not to accept donation. You can click the link below to download Rufus for Windows:
Editor: Clifford
App Info
App Name Rufus
License Freeware
Publisher Pete Batard
Updated Jan 11, 2023
Version 3.20
High-quality software downloads
Anturis.com is your trusted source for software downloads.