Unity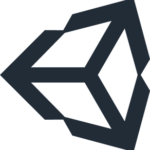 Windows 7, 8, 10, 11

Version:

2022.1.20

Size:

107MB
A large number of games are powered by Unity. Angry Birds Epic, Temple Run, Pokemon, Super Mario Run, My Friend Pedro, Monument Valley, and more. This cross-platform game engine is powerful yet easy to install, and free to boot. Anyone interested in game development should invest their time to learn Unity. It takes time to learn but eventually it will save a lot of time since you won't have to make everything yourself for developing a game.
Compared to its rivals, Unity has a less steep learning curve. That means it is more welcoming for newcomers. Being a cross-platform software, Unity can be used to create games and experiences not just for PC, but also for iOS, Xbox, Android, and game console. It even has an impressive support for virtual reality devices like Oculus Rift.
Features and Highlights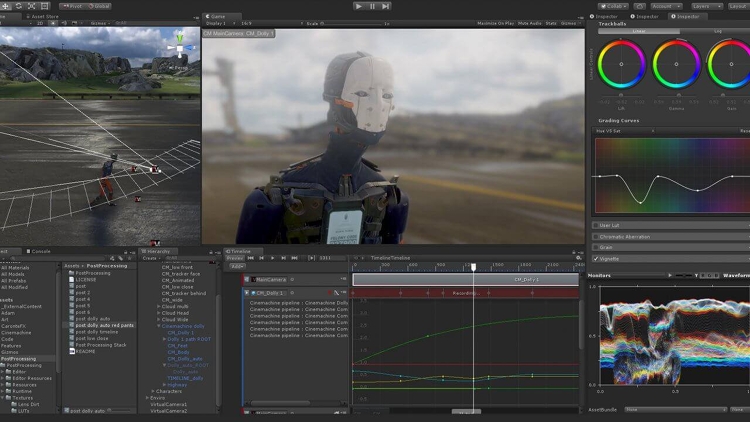 Unity is a powerful game engine as well as an integrated development environment (IDE). Unity provides assets to be used in games, so game developers who use Unity doesn't need to build every single asset from scratch.
There are tons of assets available in Unity since everyone can create and upload their owns to the "Asset Store", allowing other developers to use their creations. If you need some beautiful effects or 3D models, or custom scripting solutions, but do not want to spend time to create them or do not know how to do it, go ahead to the store and you may find things that catch your attention. However, keep in mind that while many assets are royalty free, many others are not.
As an IDE, Unity provides a visual editor where you can manipulate the properties of the elements that you drag and drop into scenes. Visual Studio or other external code editor of your choice can also be used as the default code editor in Unity.
In the Unity editor, 2D and 3D modes are available, and you can switch between the two at any time. For example, if you start a project in 2D mode, and later you want to switch it to 3D mode, you can do so via the Editor Settings Inspector. Every time you switch the mode, some settings in the editor will change accordingly. The camera, for instance, will change from Orthographic to Perspective if you make a switch from 2D to 3D mode. Also, the Baked GUI will be disabled in 2D mode and enabled in 3D mode.
Unity Free Download for Windows
It's not only Unity that is available for free. The written guides and video tutorials are free too. Even the live web training sessions. The Unity documentation covers almost everything. If there is still something that you don't completely understand yet about Unity, do not hesitate to ask questions.
Usually, when a software is highly popular, there are many users who create tutorials on how to use it. It is the same with Unity. If none of the tutorials on Unity site provides the answer you are desperate for, visit YouTube and perhaps you will get lucky. You can click the link below to download Unity for Windows:
Editor: Clifford
App Info
App Name Unity
License Freeware
Publisher Unity Technologies
Updated Jan 10, 2023
Version 2022.1.20
High-quality software downloads
Anturis.com is your trusted source for software downloads.