Kaspersky Antivirus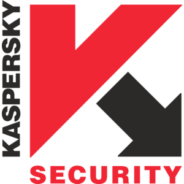 Windows 7, 8, 10, 11

Version:

21.3.10.391

Size:

208MB
Kaspersky Antivirus provides a highly reliable protection to keep viruses and the likes away. It runs all the time in the background but it doesn't significantly affect your computer performance.
The extra features it has are limited but its antivirus engine has long been known as one of the best in the market, proven by the numerous awards it has received over the years from independent antivirus testing labs.
Features and Highlights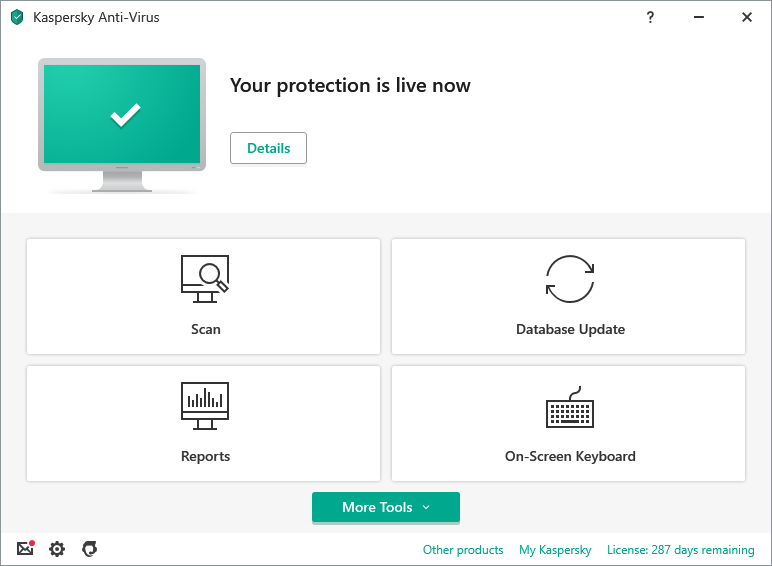 Kaspersky Antivirus can scan files for virus in a number of ways. The following methods are available and you can run any of them according to your circumstances: full scan, quick scan, selective scan, idle scan, vulnerability scan, custom scan, removable drive scan, and context menu scan.
Idle Scan
Idle Scan is the type of scan that runs automatically every six hours, when your computer is idle for a few minutes, after the databases are updated, or 30 minutes after the launch of Kaspersky Antivirus.
The scan will be paused when the computer is no longer idle or when you use a laptop running on battery. Kaspersky Antivirus provides an option to turn it off if you don't like it.
Full Scan, Quick Scan, Custom Scan
Run a full scan to make sure that your computer is not infected by any kind of malware. If you don't have time to wait, run a quick scan. While the former scans the entire computer, the latter scans common locations that malware usually reside.
On the other hand, the custom scan, which is also known as selective scan, is the type of scan that scans specified locations.
External Drive Scan
When you connect an external drive to the computer, Kaspersky Antivirus automatically performs a scan. This scan is enabled by default and should not be disabled since a removable drive is another source of malware infection. The number of infections may already be less than in the past ever since cloud storages become a popular method to store and share files, but even a small removable drive can still become a serious threat.
OneDrive
The files you store in OneDrive cloud storage are excluded from the scan if it is executed by one of the following components: full scan, quick scan, selective scan, and background scan.
The files are scanned only by the real-time protection components. However, the scan is only performed for files that have been downloaded from the cloud storage. Those that are marked as online-only files in OneDrive are not scanned until they are downloaded to your computer.
Restore Quarantined Files
Kaspersky Antivirus moves suspicious files to the quarantine area. You can restore any of them if you need to. Only Windows Store apps cannot be restored because Kaspersky Antivirus immediately deletes any app it deems as dangerous.
Kaspersky Antivirus Free Download for Windows
Kaspersky Antivirus uses a sophisticated technology to protect your computer from XSS attacks, botnet, phishing, spyware, trojan, rootkit, keylogger, worm, and more. It also acts as a safeguard to block network attack and ransomware.
Running Kaspersky Antivirus requires a free space as much as 1500 MB and .NET Framework 4 or later. You can click the link below to download Kaspersky Antivirus for Windows:
Editor: Clifford
App Info
App Name Kaspersky Antivirus
License Freeware
Publisher Kaspersky
Updated Jan 10, 2023
Version 21.3.10.391
High-quality software downloads
Anturis.com is your trusted source for software downloads.