Sony PC Companion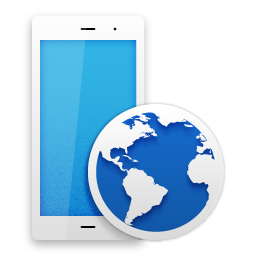 Windows 7, 8, 10, 11

Version:

2.10.303

Size:

20MB
It is much more convenient to manage your phone data from a PC mostly because of its larger screen. And since PCs typically have larger disk space, you can keep many more files. If you have a Sony phone, you can install Sony PC Companion on your Windows PC to connect the device to a desktop computer.
Before it is named Sony PC Companion, it was known as Sony Ericsson PC Suite. It is a free software officially developed by the phone company mainly to help users to transfer data between a computer and a Sony phone as quickly and easily as possible.
Features and Highlights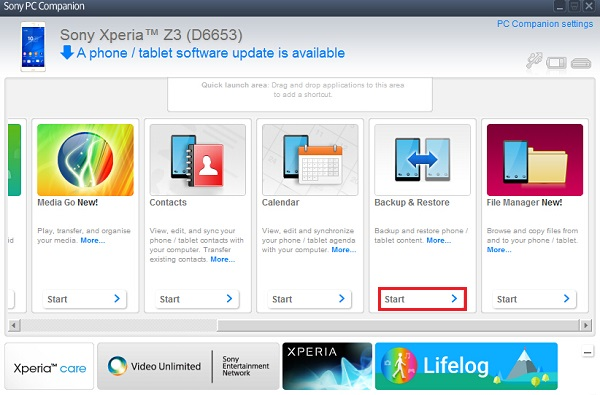 A welcome page shows up when Sony PC Companion is launched. It contains a quick introduction that states the main function of the software and what kind of benefits you'll get if you keep it running in the background. You can either read the whole content of the welcome page or skip it altogether to show the main interface.
The top area of the interface shows the status of the connection. If you don't connect any device yet, it says "No phone / tablet connected". If you connect a device, and if it can detect the device, the name of the device along with a small image depicting its physical appearance will show up.
There is a guide designed to help you connect your phone to the computer. It can be opened by clicking on the link named "How to connect" which is located below the connection status at the top side of the interface.
In "How to connect" window, you will be asked to choose between three connection types. You can connect the devices by using a cable USB, Wi-Fi or bluetooth connection. The most reliable connection is provided by the cable USB. However, not everyone is fond of the idea of dealing with a cable no matter how small and short it is. If that is the case, then the bluetooth or Wi-Fi connection is a more preferable solution which allows the connection to be established wirelessly.
After the phone is connected, if you need to backup your phone data, you can open the Backup and Restore window. Sony PC Companion will read the data and present you a list of content types to backup like Messages, Contacts and Call Log, Bookmarks, Photos, Calendar, Music, Settings, Videos and Other. If you only need to backup some specific files, click the Manual Selection option and start making your selection.
Sony PC Companion Free Download for Windows
You can lose your phone data anytime. Perhaps it is because of an accidental deletion, malware attack, or problematic device updates. Keep in mind that your phone can also be lost, either stolen or left behind somewhere. The risk of losing your data is high, which is why it is absolutely important to perform a routine backup.
Sony PC Companion makes it easier to do that. Connect your device, select the important data, and start the backup process. In less than a few minutes, you will have the data stored in your computer storage. And if the data in your phone gets deleted by accident, you can restore it from the backup via Sony PC Companion. You can click the link below to download Sony PC Companion for Windows:
Editor: Clifford
App Info
App Name Sony PC Companion
License Freeware
Publisher Sony Corp.
Updated Jan 10, 2023
Version 2.10.303
High-quality software downloads
Anturis.com is your trusted source for software downloads.