Jeta Logo Creator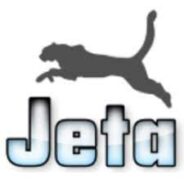 Windows 7, 8, 10, 11

Version:

2.30

Size:

15MB
Logo is important for both profit-oriented and non-profit organizations. Even if it is a small business that you run from the comfort of your home, logo is still an essential element that you shouldn't ignore. Fret not, creating a logo is not as difficult and expensive as it might sound. There is Jeta Logo Creator specifically developed for the task.
The demo version of Jeta Logo Creator can be used to create logos, but exporting and saving the logos require the full license. In other words, you have to buy it if you want to save your logo. Printing it is also impossible without the license.
Features and Highlights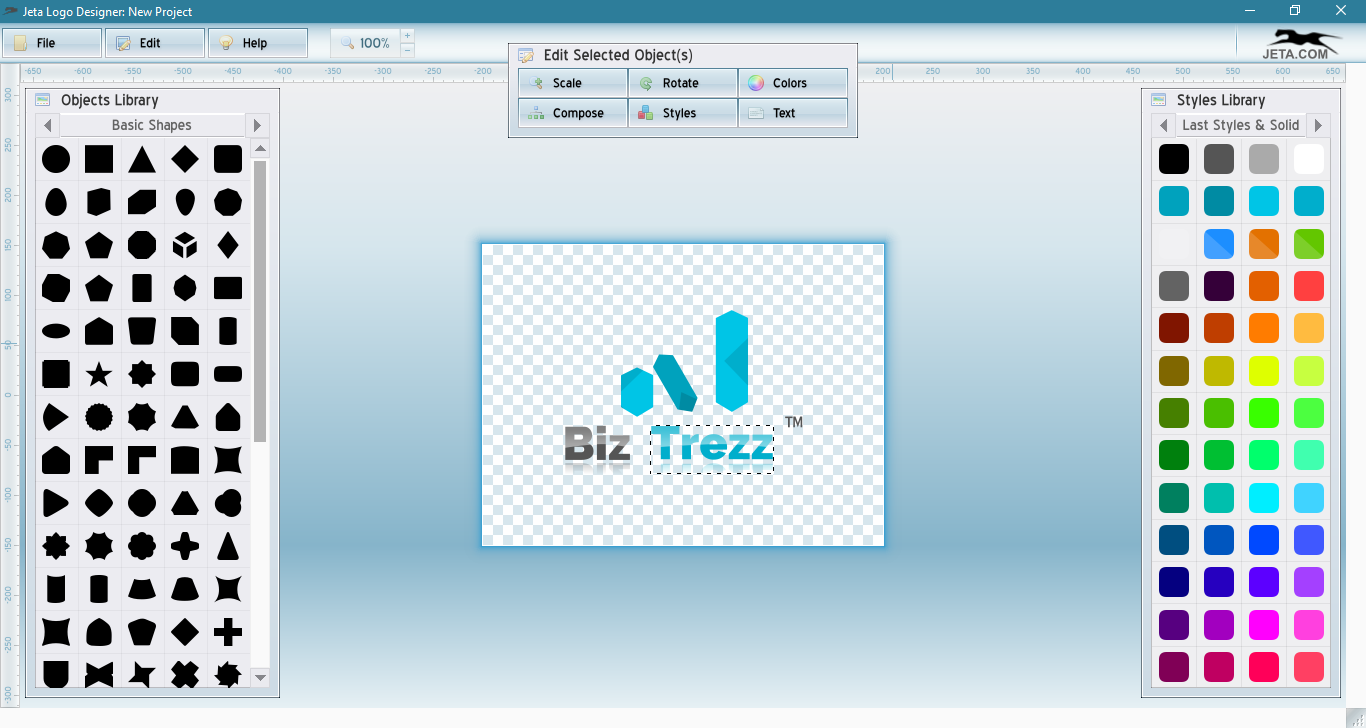 Dozens of logo templates show up every time you launch the software. Immediately after you click on a logo, the main window appears, showing the logo on the canvas, ready to be customized.
Each object in the logo like lines and images can be edited. You can drag an object to drop it somewhere else, resize the height and width, replace the text, change the font type, change the color, add shadow and glow effects, duplicate, rotate, flip, and delete an object.
Also, you can group several objects into one. This will allow you to edit all the objects simultaneously. Once you finish the editing, you can keep them as one object or separate them like before.
The Asset Libraries
The huge amount of assets in Jeta Logo Creator are divided into several libraries. There are logo library, objects library, and styles library.
In the logo library, the logo templates are categorized into business, entertainment, 3D style, multicolor, single color, minimalist style, cartoon style, letter based, and emblem style.
If none of the templates is up to your liking, you can create one from scratch by clicking on the New Blank Project button.
In the styles library, you'll find combinations of colors grouped in bright gradient, simple gradient, gradient and reflection, radial gradient, gradient and gloss, white to color, glow, gloss, gloss and stroke, glow and stroke, as well as bold stroke.
In the objects library, dozens of objects are neatly arranged in different collections such as sport, basic shapes, abstract shapes, equipment, engineering, law, accounting, repair, food, schedule, storage, marine, arrows, cartoon, bags, and a lot more. There are too many of them to be mentioned here.
Canvas
Jeta Logo Creator provides a dynamic canvas that can adapt to the logo. If you delete several objects, the canvas width and height might change accordingly. If you add more objects or drag an object to the edge, the canvas might expand itself automatically. It's cool, but if you don't like it, you can always set the canvas to a fixed size.
Jeta Logo Creator Free Download for Windows
Jeta Logo Creator is fun and straightforward. The learning curve is very minimal. Also, there are a generous amount of logo templates, each of which is customizable.
It is unbelievably easy to come up with a new logo design simply by picking a template, moving the objects around, and changing the colors. Anyone who needs to create a logo may get tempted by its capabilities. You can click the link below to download Jeta Logo Creator for Windows:
Editor: Clifford
App Info
App Name Jeta Logo Creator
License Freeware
Publisher Panthera Jeta
Updated Jan 10, 2023
Version 2.30
High-quality software downloads
Anturis.com is your trusted source for software downloads.