IObit Smart Defrag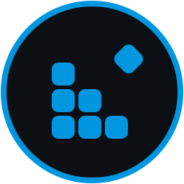 Windows 7, 8, 10, 11

Version:

8.1.0

Size:

14MB
IObit Smart Defrag prevents your hard drive from getting too fragmented. Its visually pleasing interface is something that some users will likely to think that it is an overkill, while some other will take it gladly or just ignore it altogether and use the features they need.
Premium version is available, but even the free one already packs a lot which might make you think that an upgrade is unnecessary. There are a few annoyances here and there but as a whole IObit Smart Defrag is cool.
Features and Highlights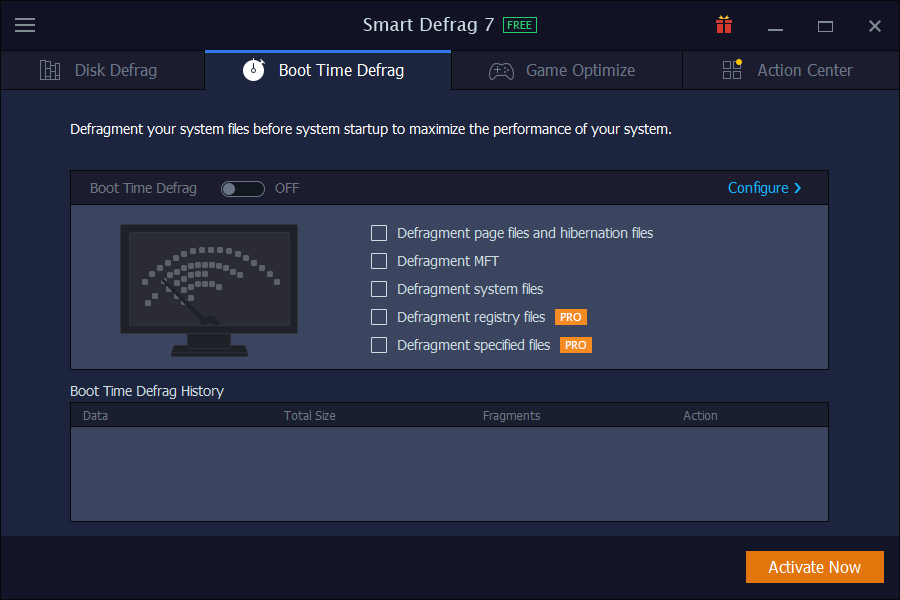 Once you launch it, IObit Smart Defrag detects and displays the installed hard drive on its main interface where you can view the total and free space of each partition. Below the partitions, a button called Smart Defrag will start analyzing your hard drive once you click on it. The analysis is performed to find out how much fragmented your hard drive is and to decide the best method to defrag it.
To choose the method manually, hover the mouse cursor over the arrow icon of the button to display the choices that you can take. Choose Fast Defrag if you want to do a quick defrag, for instance. Or, choose Free Space Defrag so that every possible piece of free space is merged into a contiguous block.
Most files can be defragged by using the normal procedure. Files that are in use and locked by the operating system, however, require a different approach, and that is by defragging the files before they are used by the system, which is possible to do on boot. To do this, click the Boot Time Defrag tab.
Five possible actions are listed in the tab, three of which are free that let you defrag page files, MFT, system files, and hibernation files. The other two options are reserved for paid customers, which include defragging registry and specified files.
Moving to the third tab, gamers get the benefit of improving their game performance. Each game that is added into the tab by clicking the plus button will be optimized by IObit Smart Defrag.
The last tab, Action Center, is a promotion page for IObit to promote the other products. It seems that the promotion will not stop even if you upgrade the free version of IObit Smart Defrag to a paid one.
IObit Smart Defrag Free Download for Windows
At least there are two flaws that you will probably not like from IObit Smart Defrag 7. During the installation, there are several offers appear, so you really have to be careful to avoid clicking the wrong buttons. And what's more, after you finish its installation, it will open a new tab in your browser to display a promotion page disguised as a thank you message. It will even forcefully open your browser if it is not being opened.
IObit Smart Defrag has a good performance and well-thought features, so the two flaws are not much of a concern if you can ignore them. If you dig into the settings, you will find even more features to use. A few to name are the smart silent, auto defrag, disk cleanup, auto analyze when the computer is idle, and intelligent disk boot. You can click the link below to download IObit Smart Defrag for Windows:
Editor: Clifford
App Info
App Name IObit Smart Defrag
License Freeware
Publisher IObit
Updated Jan 11, 2023
Version 8.1.0
High-quality software downloads
Anturis.com is your trusted source for software downloads.