Dropbox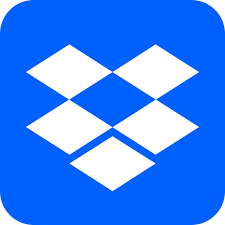 Windows 7, 8, 10, 11

Version:

158.4.4564

Size:

166MB
Dropbox is probably one of the cloud storage services that is partly responsible for making USB flash drive seems obsolete as a storage medium. You don't have to carry it around, yet you can access your files anywhere as long as there is an internet connection.
And what's more, Dropbox can be installed on PC to sync your files to the cloud. Soon after you add a file to the Dropbox folder on your PC, the file will appear in the Dropbox web. Whatever changes that you make to the file, the changes are synced so you will always have an updated version of the file. Its syncing ability is simply something that a USB drive cannot beat.
Features and Highlights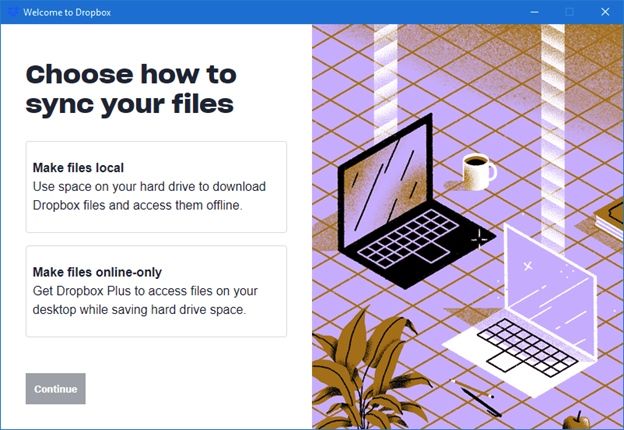 The maturity of Dropbox as a service is shown from the range of applications it provides. All of them, including Dropbox for Windows, are free. The storage is only 2 GB, however, for the free plan. It is much less than that of Google Drive which generously offer up to 15 GB. Even the free plan of OneDrive that has been downgraded by Microsoft still give 5 GB for every one.
Despite the shortcoming, Dropbox is still a popular choice, especially among professionals. If you decide to use it as well, here is a little bit of what you should know about the choices you can take before or after installing Dropbox in Windows.
The way it sync your files depends on the subscription plan that you choose. The basic plan, which is free, uses the space in your hard drive. On the other hand, the premium plan gives you an additional choice, and that is to set files to online-only.
The "online-only" term refers to a file stored only in the cloud, yet you can still access it on your PC. The file doesn't take up space in your hard drive because it is only a placeholder.
Such a syncing method is called Smart Sync. Its advantage is that you can save space in your hard drive, while the disadvantage is that the file is only accessible when your PC is connected to the internet.
If you are interested in using Smart Sync, at least you have to upgrade the basic plan to the Dropbox Plus, which is the cheapest premium plan that will cost you 9.99 dollar per month. With that price you will also get a 2 TB storage.
For free users, don't fret. Dropbox Paper, document scanning, and Dropbox Transfer are a few among the features available at no cost.
Dropbox Free Download for Windows
Among so many cloud storage services, the amount of the free storage offered by Dropbox is not that appealing, but Dropbox is still too good to pass on. It is reliable and has some syncing features that are not only helpful for individuals, but also for teams.
As for the storage, if you still insist on using the free plan, Dropbox gives you additional space that you can unlock by following several steps, and one of the steps is to install Dropbox on your PC. You can click the link below to download Dropbox for Windows:
Editor: Clifford
App Info
App Name Dropbox
License Freeware
Publisher Dropbox
Updated Jan 11, 2023
Version 158.4.4564
High-quality software downloads
Anturis.com is your trusted source for software downloads.