LastPass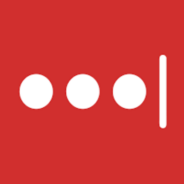 Windows 7, 8, 10, 11

Version:

4.101.1

Size:

96.7MB
It takes more time to create a strong password than a random one. Additionally, it is usually much harder to remember. If you have to come up with such a password every time you sign up to a cloud storage, an email service, and tons of other possible sites, it will be tiring and impossible to remember all the passwords. This is where LastPass will save you from all the troubles.
LastPass is free but unfortunately it is only for 1 device type. If you want to sync LastPass database to all of the devices you own, you have to choose one of its paid plans. For a single user, the Premium plan is available for $3 per month.
Features and Highlights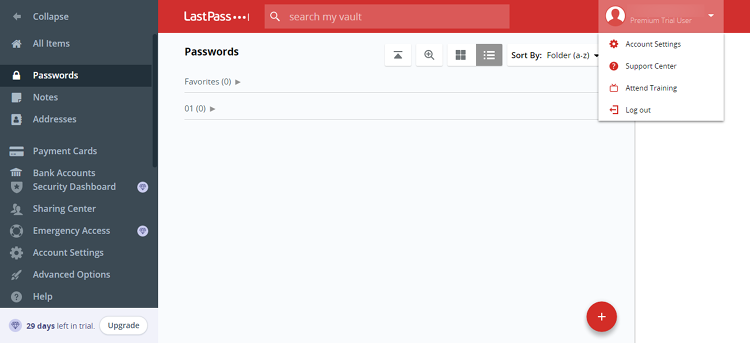 LastPass detects all the browsers installed on your PC and then lists them in a window. It offers to install itself on all of them or only on the browsers of your choice. At the end of the installation, you will be asked either to create a new account or login to an existing LastPass account.
Generate strong password
The password generator in LastPass provides a very easy way to create a secure password.
You can specify the password length. By default it is set to 12 characters. By moving the slider to the right you can make LastPass to use up to 99 characters.
"Easy to say" is an option to use all characters except the numbers and special characters.
If you want to include numbers and special characters as well, but avoid the ambiguous ones like 0 and o, then you should enable "Easy to read".
There are also checkboxes to the right side that let you decide whether or not to include uppercase and lowercase letters.
Secure Notes
Any information you want to keep secret, you should type it down in the Secure Notes. If it is a printed document, you can take a photo of the document and then attach it to a note. A PDF file can also be added as an attachment of a note.
The notes can be sorted by names or modified dates. In addition, the notes that you open frequently can be added as favorites so that the notes are easier to reach. For the less frequently opened notes, there is a search box that displays the result as you type the keyword.
LastPass Free Download for Windows
Whether you need to create passwords for emails, social medias, forums, banks, or other accounts, LastPass can generate the unique ones for you effortlessly, and then manage them in a secured vault that encrypts your data at the device level. Thanks to how it works, not even LastPass can access your protected data.
While the vault provides safety, the autofill capability offers comfort by logging in you automatically to the sites. There is no need to type in the passwords again. And there is no need to fill out an online form manually since LastPass can also do it for you as long as you have entered the appropriate information in its database beforehand. You can click the link below to download LastPass for Windows:
Editor: Clifford
App Info
App Name LastPass
License Freeware
Publisher Joe Siegrist
Updated Jan 10, 2023
Version 4.101.1
High-quality software downloads
Anturis.com is your trusted source for software downloads.