SQL Server Management Studio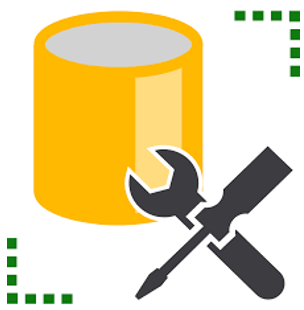 Windows 7, 8, 10, 11

Version:

18.12.1

Size:

677MB
SQL Server Management Studio was initially released back in the year 2005, succeeding the previous Enterprise Manager to administer Microsoft SQL Server instances. It provides various tools that developers need to carry out the task as effectively and efficiently as possible.
The graphical user interface along with all the features allows users to manage SQL infrastructure without using the command line. Command line is undoubtedly powerful but it can be so overwhelming that many users have been trying their best to stay away from it.
Features and Highlights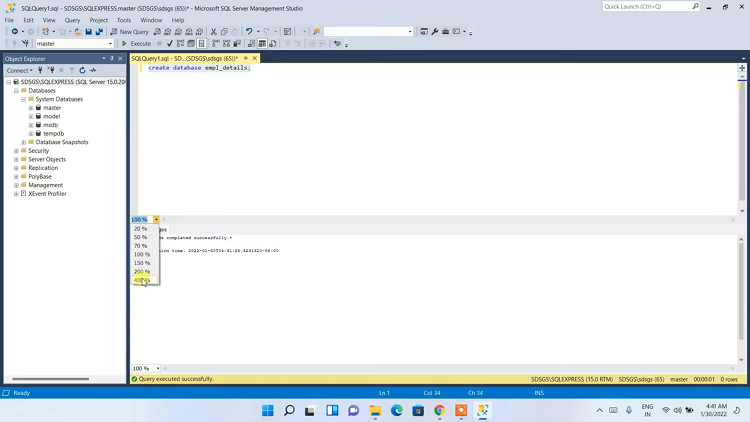 SQL Server Management Studio requires at least a dual core 1.8 GHz Intel or AMD processor with a 2 GB RAM and 2 GB disk space, as well as 64-bit Windows operating system. If your PC uses Windows 10, note that it must be version 1607 or later. To check your Windows version, open the Run dialog box, type winver, and hit the OK button or press Enter.
The other information to keep in mind is that SQL Server Management Studio's installation will not replace the existing one, if you have already installed one before. Instead, the newer version will be installed side by side with the older one and you can choose to run any of them according to your need. The only versions that you have to uninstall before proceeding with the newer one is the preview versions.
In addition to English language, SQL Server Management Studio supports 10 more languages. The installation can also be done through the graphical interface or command line if you prefer unattended installation that doesn't show any GUI prompt.
Both the command line and graphical interface are available for use. The latter is a good choice for those who are still novices or simply want to avoid using the command line as long as it is possible, while the former is a powerful tool for experienced developers.
SQL Server Management Studio can create SQL databases as many as needed, add and modify objects, backup and restore databases, optimize databases for better performance, monitor SQL servers, and a lot more.
SQL Server Management Studio has Object Explorer which you will use frequently, providing a user interface similar to Windows Explorer to interact with all objects in SQL server instances, as well as an SQL editor with syntax highlightings to execute various SQL queries, Template Explorer where you can find a wide selection of predefined templates, Table Designer to design and manage tables, and a visual tool to design databases. Also, a number of security features to secure databases from various possible threats, which are considered as vital features especially since SQL server is widely used in companies.
SQL Server Management Studio Free Download
Despite being a powerful solution for managing SQL servers and databases, SQL Server Management Studio is provided for free. It is not suprising then that this Microsoft's product becomes an indispensable software for many developers. Its popularity keeps going strong despite the existence of alternatives out there. You can click the link below to download SQL Server Management Studio for Windows:
Editor: Clifford
App Info
App Name SQL Server Management Studio
License Freeware
Publisher Microsoft Corporation
Updated Jun 17, 2023
Version 18.12.1
High-quality software downloads
Anturis.com is your trusted source for software downloads.