PowerISO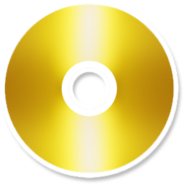 Windows 7, 8, 10, 11

Version:

8.3

Size:

4.3MB
Instead of inserting a DVD disc into your PC every time you need to view the content, it is better to duplicate the whole content as an ISO file. This sort of file can be mounted as a virtual drive.
PowerISO can create an ISO file as well as mounting it in your File Explorer, and these are not the only things that it is capable of. If your PC has an optical drive, PowerISO can burn ISO files to an optical disc of your choice, whether it is CD, DVD, or Blu-Ray disc.
Features and Highlights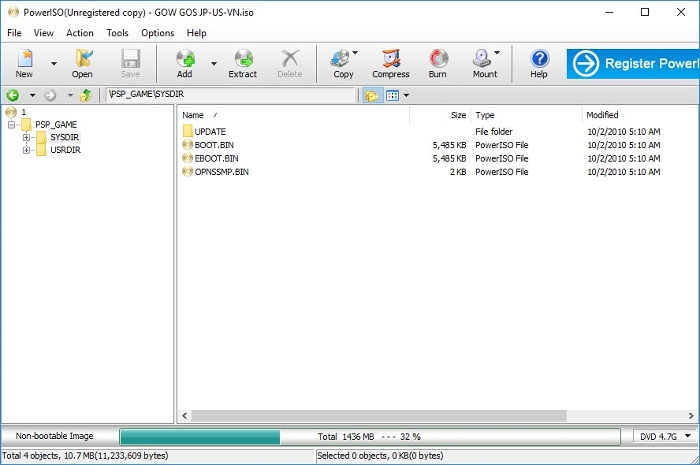 The installation process is pretty quick as it involves only two steps. The first one is to agree the EULA statement, and the second one is to specify the installation folder. Once you hit the Install button, the installation is started. Less than two seconds later, the installation is complete.
What follows after is a step that you can follow through or skip. It is to decide if PowerISO should be updated automatically and integrated into the context menu. It is also to determine which file types that should be associated with PowerISO. Last but not least, you can choose how many virtual drives should be added. The limit is 23 virtual drives. These drives can be automatically started and mounted on Windows boot.
As soon as you finish the step and close the window, a new tab will open in your browser, displaying a thank you message for the installation, as well as listing all of the functionalities of PowerISO. To start using it, find its icon on your desktop and double-click on it.
PowerISO displays a welcome window where you have to click the "Continue trial version" to use it without buying a license. Unfortunately, this window pops up every time you launch PowerISO.
After there is nothing stands between you and PowerISO, you can burn, create, edit, and mount ISO files. You can also compress an ISO image. The compression methods available within PowerISO is much less than UltraISO, but it doesn't necessarily mean that the compression quality is inferior.
If you are about to compress a large ISO file and you want it to get it done while you're doing something else, you can run the compression in low priority mode.
A password can also be added to your image file if you want to protect it, but the image file has to be saved in DAA (Direct-Access-Archive) format.
Download PowerISO for Windows
If you plan to put an ISO image on your website for download, you might want to keep the size as small as possible to help users who do not have a good internet connection speed. With PowerISO, this can be done by splitting the ISO image into different parts based on the volume size that you specify.
There are a lot more that you can do with PowerISO, letting you manipulating any ISO image as much as you need. It is capable of ripping an audio CD to WMA, FLAC or MP3. Extracting the whole content of an ISO image is also as easy as a single click. You can click the link below to download PowerISO for Windows:
Editor: Clifford
App Info
App Name PowerISO
License Freeware
Publisher Power Software Ltd.
Updated Jan 11, 2023
Version 8.3
High-quality software downloads
Anturis.com is your trusted source for software downloads.