Microsoft Security Essentials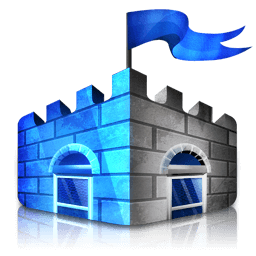 Windows 7, 8, 10, 11

Version:

4.10.209.0

Size:

14MB
Keeping your computer safe from any malware threat is as important as regularly backing up your files, and it is what Microsoft Security Essentials does. It scans the common areas by default but you can tell it to scan everything for a much more detailed check.
Aside from its core functionality as an antivirus, it has a much down-to-earth interface than most popular antiviruses. The interface puts more focus on functionality and usability rather than the aesthetic aspects, but it doesn't mean that the design is terrible.
Features and Highlights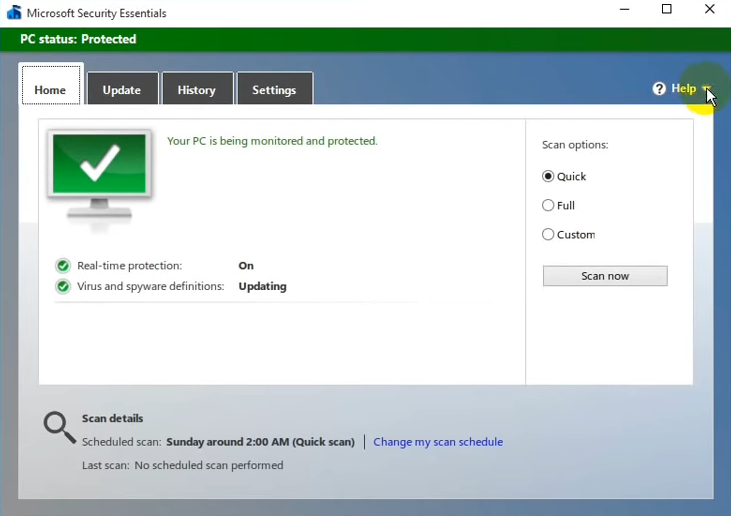 The flexibility of an antivirus in scanning a machine is perhaps not as important as how well it can detect and clean viruses. Yet, it is a fairly important aspect that sometimes can alter one's decision on choosing an antivirus. Just imagine if an antivirus only offer a full scan functionality. Such an antivirus isn't ideal to shield the system on daily basis.
Fortunately, Microsoft Security Essentials have several scanning options. In addition to the full scan which can take a very long time, you'll get a quick scan option to check if the common areas are still safe and sound. And then there is custom scan which gives you a free reign to decide which parts of the computers that you need to look into. The custom scan can be done directly from the main interface or from the context menu in Windows Explorer.
The most important functionality of all that makes it a suitable candidate for protecting your system and data is the real-time shield. It detects and puts suspicious files in a quarantined section to wait for further action whether to keep it for as long as you like, delete it right away, or delete it after a set amount of specified time.
The virus definitions that are used in Microsoft Security Essentials are no less important because it determines how well an antivirus does its job in guarding the system from various threats.
Using Microsoft Security Essentials gives you another advantage that not every antivirus has, and that is the ability to decide how much of the CPU that it should use to perform scans. If you're not doing anything on screen and want the scan to finish as quickly as possible, you can set the antivirus to use 100 percent of CPU's power.
Waiting for a full scan to finish can sometimes put your patience to the limit. To speed it up, the archives can be excluded from the scans. The more archives you keep in the drive, the faster the scan to finish if you exclude them.
Microsoft Security Essentials Free Download
Malware threats are everywhere and never stop, not even for a second. It is the exact reason to use an antivirus software like Microsoft Security Essentials as a safeguard for your system and data. It is low on resource usage, offers several scan options, has a real-time shield that operates for as long as the computer is turned on, and a graphical interface that every home user would find it easy to use. You can click the link below to download Microsoft Security Essentials for Windows:
Editor: Clifford
App Info
App Name Microsoft Security Essentials
License Freeware
Publisher Microsoft Corporation
Updated Jun 17, 2023
Version 4.10.209.0
High-quality software downloads
Anturis.com is your trusted source for software downloads.