Discord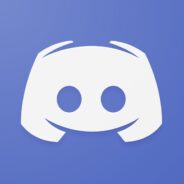 Windows 7, 8, 10, 11

Version:

1.0.9018

Size:

91MB
Discord is where you can have conversations with friends and strangers all over the world. Talk about your obsessions, daily life, hobbies, games, or anything. Chat to a person or a group. Make video calls. Send messages. Share high quality videos and images.
In order to join Discord communities, aside from using its web-based version that you can open in a web browser, there is an official desktop client for Windows. If you've never signed up an account before or just want to create a new one, the client provides a registration form. You still have to open your email account to confirm your registration, though.
Features and Highlights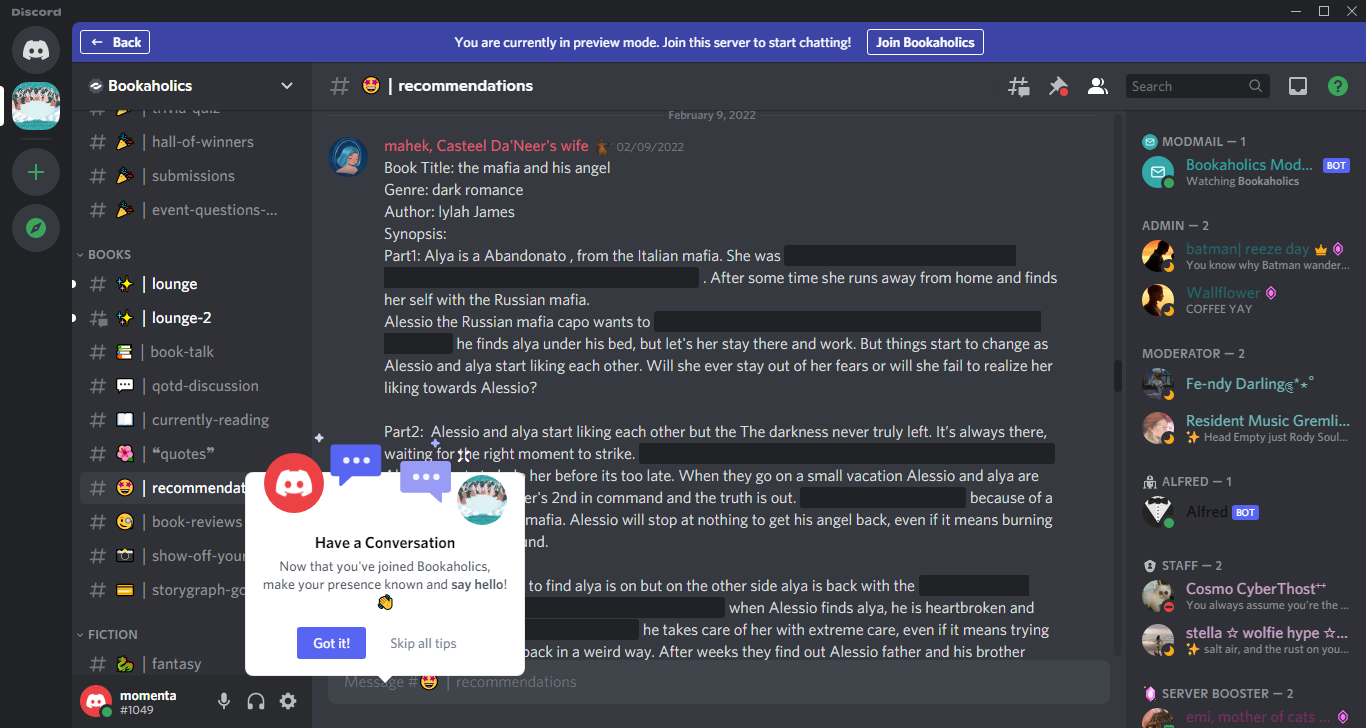 Even though games are the primary focus, Discord is not only for gamers. Anyone can create and join servers to discuss anything or even watch movies together. It can be used as a Zoom alternative for official meetings as well.
The desktop client is a perfect choice to visit Discord servers from the comfort of your home computer, while the web-based application is a good alternative when you aren't at home or if you don't want to install anything.
Once you sign in to your account, you can explore the public servers immediately. There are communities for gaming, music, education, technology, and entertainment. Just click one of the listed categories and see if there is any that you'd like to join. If nothing catches your interest, use the search function.
Let's say that you like books. Type that word in the search box and press the Enter button on your keyboard.
A list of communities related to books will immediately appear. When you visit a community, a welcome message shows up, letting you know what kinds of things you can do right away. In the Bookaholics community, for example, you will be suggested to read the rule, get some roles, get some information about the server, or say hi to other users in the chat room. You can also just look around if you're still unsure whether the server is good enough to join.
Joining a private server requires an invitation. If you do have one, click the plus sign on the left sidebar, click again on the button that says "Join a Server", paste the invite link, and hit the blue button.
Discord Free Download for Windows
The Discord desktop client allows you to add multiple accounts. What's more, you can create another new account without having to log out of your current one. Discord provides an easy way to switch between accounts. Click your profile avatar at the lower left area of the interface, move the cursor over the "Switch Account" menu, and click "Manage Accounts" to create a new Discord account or click the other account name if you already have two or more.
Exploring what kinds of settings you can customize is always worth it to do and Discord gives you tons of options, including the privacy options where you can opt out of the data collection and disabling the direct message scanning intended for blocking explicit media content. You can click the link below to download Discord for Windows:
Editor: Clifford
App Info
App Name Discord
License Freeware
Publisher Discord Inc.
Updated Oct 11, 2023
Version 1.0.9018
High-quality software downloads
Anturis.com is your trusted source for software downloads.