Adobe Acrobat Reader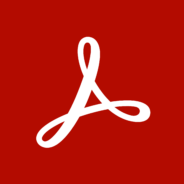 Windows 7, 8, 10, 11

Version:

2022.002.20212

Size:

225MB
The advantages that PDF holds over other file formats make it a preferable choice for many users in creating documents, not to mention that nowadays you can just fire up a browser to open and read a PDF file. Still, you may want to grab Adobe Acrobat Reader for more features if you need to do more than just reading.
No matter what type of content a PDF file contains, Adobe Acrobat Reader can read it. The reader comes with a form filler and the ability to sign documents, add comments, stamp pages, and connect to Adobe Document Cloud to upload and share files. It can also send documents for signatures but the free version only allows up to 2 documents every 30 days.
Features and Highlights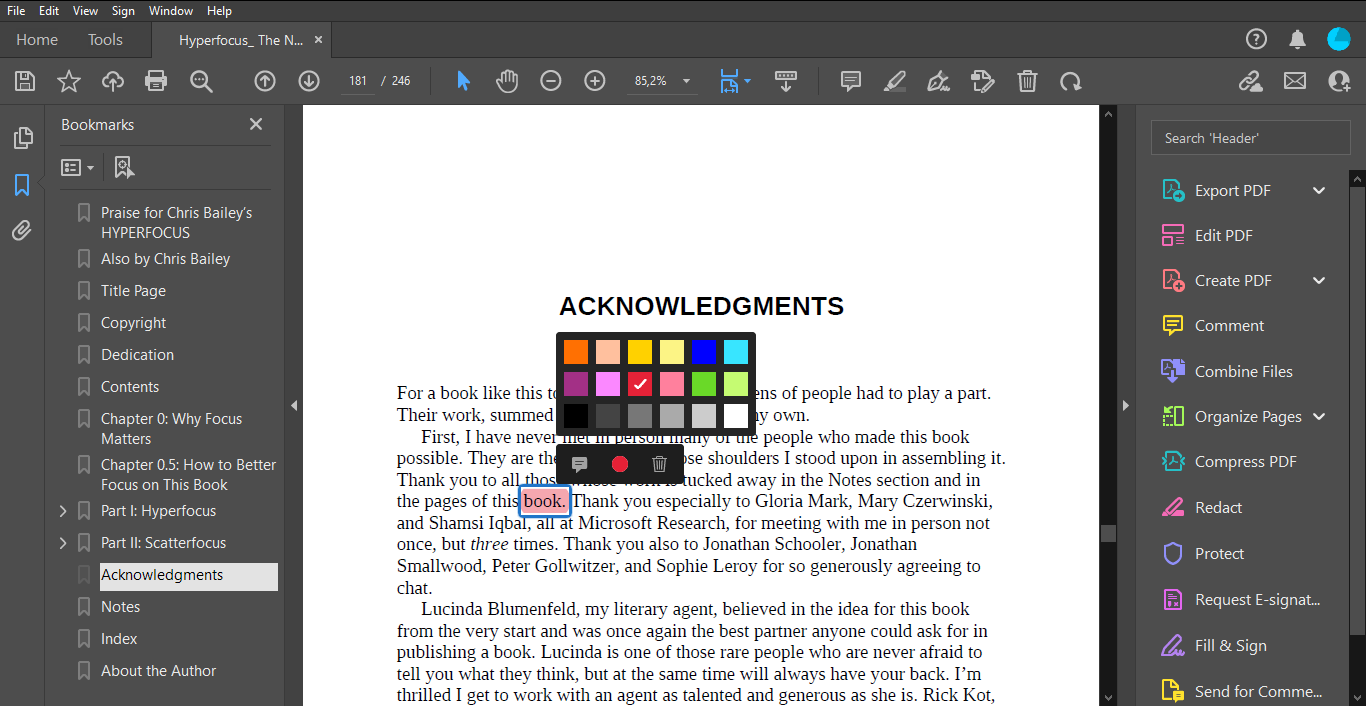 The home section of Adobe Acrobat Reader shows a list of recommended tools and recent documents. You can track when a document is last opened, see its file size, and check if it is shared with anyone else. A grid mode is available as an alternative view for the documents where they are displayed in thumbnails.
Adobe Acrobat Reader comes with a text highlighter. The default color is bright yellow. The color of each highlighted color can be changed individually, which comes useful in organizing and searching notes.
A sticky note or comment can be added to specific text or page in a PDF file. The note color is adjustable too.
The notes, comments, and highlights can be filtered out based on color and author. This filter is integrated with the search feature to narrow down the result. For documents with a lot of comments from several authors, this filtered search will come pretty handy.
Several annotation tools are available by which you can add arrows, lines, text, rectangle, circle, stamps, polygon, and more. You can even add a file as an attachment, paper clip, or graph, to a specific text.
The most annoying part of Adobe Acrobat Reader is that the premium features are mixed in together with the rest without any proper label showing that they are for paid users only. Many users may find it irritating to click on a button, expecting it to work like the text says, only to be welcomed with a trial offer or the browser suddenly opens with an Adobe Acrobat pricing web page.
Adobe Acrobat Reader Free Download for Windows
Forget Adobe Acrobat Reader if you need a lightweight PDF tool or if you have a low spec computer. It is large in size and slower to load than free alternatives such as Sumatra PDF Reader. But do consider using it if you are looking for a reliable PDF reader that can handle several large files at once, sign and share documents for collaboration, and annotate documents to a certain extent.
Adobe Acrobat Reader will be more useful if you sign up to Adobe Document Cloud too which is accesible from within its graphical interface. The free plan, which only requires your email address to sign up for, provides up to 2 GB space for storing documents and pictures. You can click the link below to download Adobe Acrobat Reader for Windows:
Editor: Clifford
App Info
App Name Adobe Acrobat Reader
License Freeware
Publisher Adobe Inc.
Updated Jun 20, 2023
Version 2022.002.20212
High-quality software downloads
Anturis.com is your trusted source for software downloads.