Canon LBP6000B Driver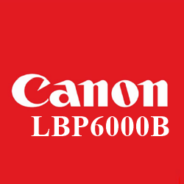 Windows 7, 8, 10, 11

Version:

LBP6000B

Size:

13MB
A laser printer is a more convenient option for people who never need to print photos. It is faster than many inkjet printers and doesn't run on ink that can dry up if you don't use it for a long time. And if you're interested in saving more of your money in the long run, use a monochrome printer like the Canon LBP6000B.
The Canon LBP6000B has enough print speed and paper capacity for personal use at home. It is not big on features too, and it only has a single USB port as the only option to connect the machine to a computer.
Features and Highlights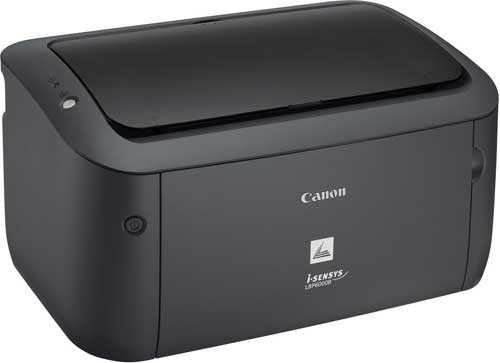 Weighing about 5 kg, the Canon LBP6000B has an attractive look, especially when all the paper trays are closed. When they are folded out, its physical size grows a bit but is still small enough that allows it to easily fit on any desk.
When you have something to print, you need to fold down the front panel to turn it into an input tray where you put up to 150 sheets of plain papers in it. The tray has three paper guides that you need to adjust to the edges of the papers to help keep them aligned during printing.
The face-down output tray needs to be folded up too before you start printing. It can keep at least 100 sheets of output papers. After you finish printing, the tray can be folded back to its place to prevent dust from entering and piling up inside the printer.
Below the output tray is a fold-up panel that will reveal where the printer keeps the toner cartridge. To replace it, pull out the cartridge and insert the new one into the empty slot.
The starter cartridge comes with enough toner to print about 700 pages, which should take a few weeks or even months if you don't print much. Printing, say 20 pages every month, will take more than one year before you have to replace the cartridge.
Unlike the starter package, the replacement is rated at 1600 pages, so it will take a much longer time before the next replacement takes place, unless you print much more than usual.
The Canon LBP6000B's print speed is rated at 18 pages per minute, which is faster than some. And the time it needs to warm up until the first page comes out is approximately 7.8 seconds. It is a good score for a personal printer designed for low volume printing tasks.
Canon LBP6000B Driver Free Download
Toner cartridge is not the only running cost of the Canon LBP6000B. The printer is an electronic device that requires electricity to be useful, and electricity consumption is a cost that needs to be put into consideration when using a printer.
The Canon LBP6000B has a dedicated mode that can send it into a state that requires the least amount of energy. The mode kicks in automatically after the printer remains idle for a period of time, which you can adjust from your desktop screen. You can click the link below to download Canon LBP6000B Driver for Windows:
Editor: Clifford
App Info
App Name Canon LBP6000B Driver
License Freeware
Publisher Canon
Updated Nov 20, 2023
Version LBP6000B
High-quality software downloads
Anturis.com is your trusted source for software downloads.