Deep Freeze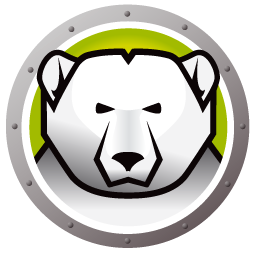 Windows 7, 8, 10, 11

Version:

8.63.020.5634

Size:

12MB
Deep Freeze is a security product to keep your system indestructible. When unauthorized changes are made to a system protected by Deep Freeze, the software undos the changes and recovers the system to a safe state upon restart.
Its usefulness isn't limited to prevent other people from modifying your system. The way Deep Freeze works also makes it possible to be used as an extra security layer against malware, including ransomware. Any malware gets destroyed by simply rebooting the infected computer.
Features and Highlights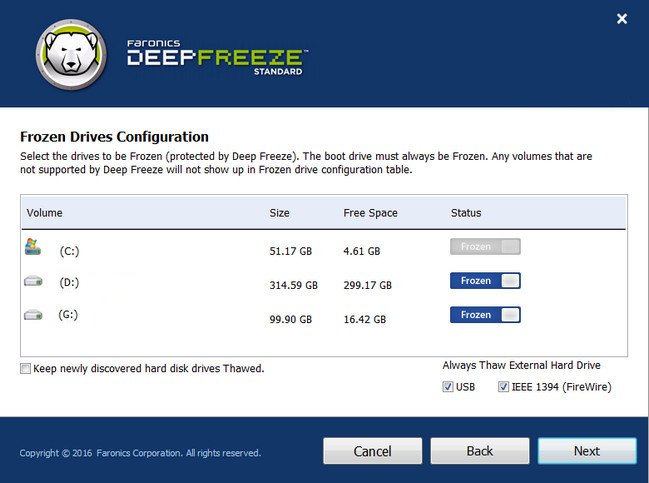 It is recommended to deactivate any installed antivirus before installing Deep Freeze. This action is intended to make sure that the installation runs without any trouble.
The drives that are protected by Deep Freeze are put in Frozen state, and the drives that aren't protected are put in Thawed state.
Frozen state means that any change made to the computer is only temporary until the next reboot. On the other hand, Thawed state means that all changes–such as system updates, file saves, and software installation–are made permanent.
You can choose which drives to be frozen and which ones to be thawed, but the boot drive has to be frozen to protect the system. You can also choose whether the newly discovered hard drives to be frozen automatically or not.
For Deep Freeze to provide a bulletproof security, there are some annoyances that you have to live with. For example, software installation is deleted automatically on reboot. Even the changes you make to an important document are deleted unless you set the computer to be restarted in Thawed mode on the next restart.
To minimize the annoyances, Deep Freeze provides a virtual partition called ThawSpace. Any file you keep in this partition is not removed on reboot, making it possible for you to edit a document and save it permanently. The document stays safe in the partition even when the computer is in the frozen state.
Also, Deep Freeze can put your computer in Thawed state for a number of restarts. You decide how many times it should do that.
Password protection is available to prevent anyone else from accessing Deep Freeze in your computer. When it is password protected, Deep Freeze limits login attempts by automatically restarting your computer after it detects 10 unsuccessful logins. This extra measure is taken as an anticipation against brute force attack.
Try to make a difficult to guess yet easy to remember password to lock Deep Freeze. Or use a password manager to generate a strong one and to keep it securely, especially if you tend to easily forget passwords.
Deep Freeze Free Download for Windows
Malware attack is a dreadful threat. Most users rely on the combination of a firewall and an antivirus to keep their computers safe. Using Deep Freeze as an additional security layer is a choice worth considering.
Deep Freeze may be hard to understand at first, but there are guides to get through the trouble for starters. While some inconveniences are unavoidable, they are relatively acceptable prices to pay for a stronger security against various evolving threats. You can click the link below to download Deep Freeze for Windows:
Editor: Clifford
App Info
App Name Deep Freeze
License Freeware
Publisher Faronics
Updated Jun 17, 2023
Version 8.63.020.5634
High-quality software downloads
Anturis.com is your trusted source for software downloads.