Nokia PC Suite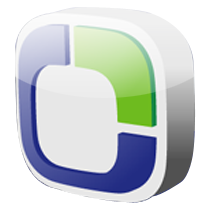 Windows 7, 8, 10, 11

Version:

7.1.180.94

Size:

38.8MB
Even though cloud storages are in abundance and many of them provide basic packages which are free of charge, like Google Drive that offers 15 GB of free space, you may want to store some files locally as well. An officially developed free software, named Nokia PC Suite, provides an easy way to connect your Nokia phone with a Windows PC to share data between the devices.
With Nokia PC Suite, you can manage your Nokia Phone directly from your PC screen. In addition to data sharing, the free software can be used to copy contacts from your phone to PC. Importing contacts from Google Contacts is also possible even though you have to use a workaround. To find out more about what it can do, you can read below.
Features and Highlights
Nokia PC Suite can establish a connection between your Nokia Phone and PC using bluetooth or infrared technology if you prefer to do it wirelessly. If none of these transmission methods is possible, you can use a USB cable instead, which is recommended for transferring large files as it has a better speed than the wireless solutions.
Nokia PC Suite has a Get Connected Wizard to help you connect your devices step by step. After it is initiated, you'll be able to choose one of the data transfer methods. A notification window will show up as soon as the connection is established.
You can connect several Nokia phones to your PC, but you might have to wait a bit longer for Nokia PC Suite to detect all of the devices. After the connection is started, you'll see the main interface of Nokia PC Suite. There are some icons displayed on it, each represents a different function. If you move the mouse over an icon, a tooltip will appear which shows the name of the function to let you know what it is used for and if it is really the one that you need to do a certain task.
Nokia PC Suite is often used to back up Nokia phones. You can choose between full backup or selective backup. If you lose some data on your phone someday, the data can be restored from the backup. It is also possible to transfer the backup files to other Nokia phones as long as their models are supported by Nokia PC Suite.
Nokia PC Suite Free Download for Windows
Formerly known as Nokia Data Suite, Nokia PC Suite is an easy-to-use software for managing your Nokia phones from a PC. Unfortunately, it doesn't work with all Nokia phone models. It doesn't support Windows 10 as well. You can, however, try to install it on Windows 10 using the compatibility mode.
By using Nokia PC Suite, you can transfer messages, contacts, music, videos, and other files from your phone to PC and vice versa. Even an internet connection can be established for your PC by taking advantage of your Nokia Phone's connectivity with the help of Nokia PC Suite. This particular functionality might come in handy at emergency situations. You can click the link below to download Nokia PC Suite for Windows:
Editor: Clifford
App Info
App Name Nokia PC Suite
License Freeware
Publisher Nokia
Updated Jan 10, 2023
Version 7.1.180.94
High-quality software downloads
Anturis.com is your trusted source for software downloads.